Elon Musk Confirms Tesla Will Re-Accept Bitcoin
Musk commented on this and other topics at "The B Word," a virtual Bitcoin conference.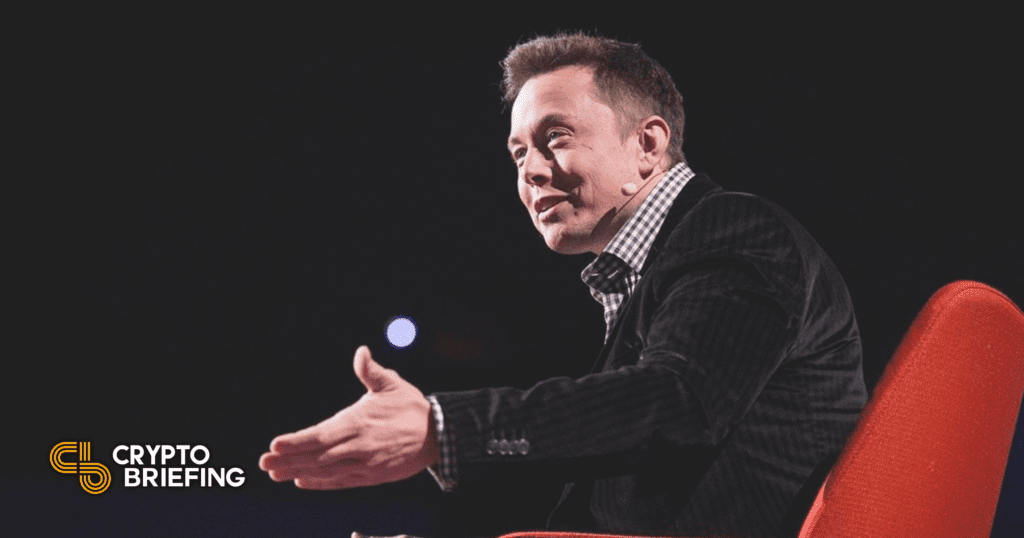 Key Takeaways
Elon Musk stated today at "The B Word" that he plans for Tesla to accept Bitcoin as a form of payment once again.
He also disclosed the cryptocurrencies that he personally holds, as well as Tesla and SpaceX's corporate holdings.
Finally, he discussed the issues around Bitcoin scaling and acknowledged Starlink's role in raising internet bandwidths.
Tesla and SpaceX CEO Elon Musk made an appearance at "The B Word," a virtual Bitcoin conference that took place today.
Tesla Will Take Bitcoin Payments Again
Musk stated that Tesla will begin to accept Bitcoin once again and reiterated his renewable energy goals for the industry.
"I want to do a little more due diligence to confirm that the percentage of renewable energy usage [that is used in Bitcoin mining] is most likely at or above 50%," Musk stated during the conference. "If so, Tesla will most likely resume accepting Bitcoin."
Tesla began to accept Bitcoin in March before suspending payments months later due to energy concerns. Musk has not given a date by which he expects Bitcoin payments to be restored.
However, Musk's statements implied that payments could be restored fairly soon. He noted that the Bitcoin mining industry is "shifting a lot more toward renewables" and added that some of the largest coal-powered Bitcoin miners have been shut down in China.
Elon Musk Reveals Crypto Holdings
During the conference, Musk revealed his personal cryptocurrency holdings and his corporate holdings. "I own Bitcoin, Tesla owns Bitcoin, SpaceX owns Bitcoin, I personally own a bit of Ethereum, and I hold Dogecoin of course," he said.
Later, Musk clarified that his companies have only invested in Bitcoin itself. He added that he is primarily invested in Bitcoin, with his BTC holdings worth much more than his ETH and DOGE.
Musk did not disclose any investment amounts. However, it is known that Tesla holds about $1.4 billion of Bitcoin.
Musk's comment on SpaceX is also notable. Earlier this year, SkyBridge CEO Anthony Scaramucci suggested that SpaceX held Bitcoin, but that fact was not confirmed by Musk until today.
Starlink Could Play a Role in Scaling
Musk also discussed concerns around Bitcoin's transaction throughput. He agreed with Bitcoin critics that the cryptocurrency's blockchain "simply cannot scale" to support transactions on a worldwide level and said that a second layer is necessary.
However, Musk added that higher data requirements for blockchain node operators could become viable as internet bandwidth speeds increase. He noted that his companies will be instrumental in raising bandwidth. "If somebody else doesn't do it, Starlink certainly will," Musk stated, referring to SpaceX's satellite internet services.
Musk additionally acknowledged the possibility of building Bitcoin miners into SpaceX Starlink terminals and space heaters.
Disclaimer: At the time of writing this author held less than $75 of Bitcoin, Ethereum, and altcoins.