Elon Musk Sued for $258B for Promoting Dogecoin
A disgruntled investor is ambitiously suing the world's richest man for more money than he has.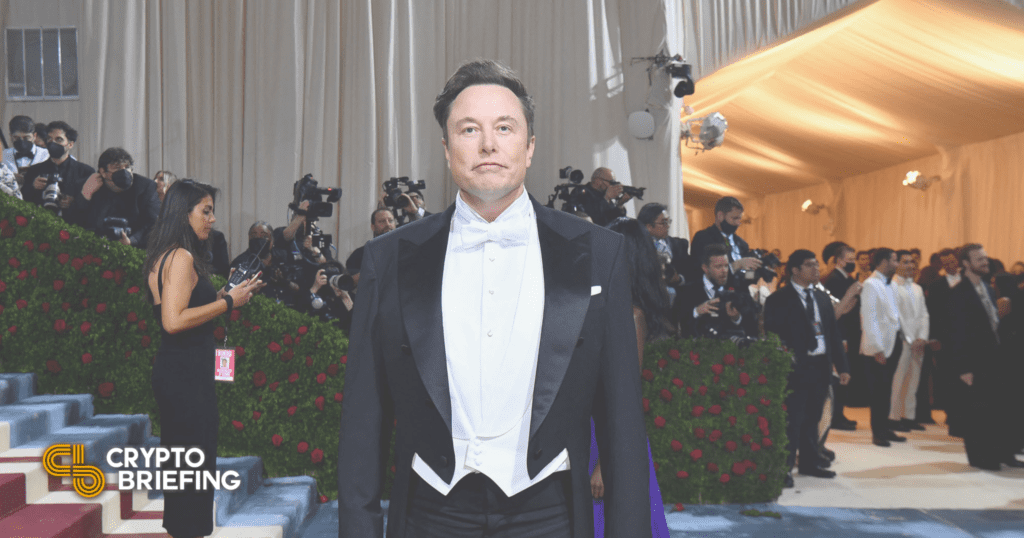 Key Takeaways
An American citizen by the name of Keith Johnson is seeking $258 billion in damages from Elon Musk for promoting Dogecoin.
Johnson claims Musk, Tesla and SpaceX were part of a "Crypto Pyramid Scheme" and were partaking in illegal racketeering.
Dogecoin is currently 92% down from its all time high.
A lawsuit has been brought against Elon Musk, Tesla and SpaceX for participating in the promotion of Dogecoin, which the accuser claims is a pyramid scheme.
A "Crypto Pyramid Scheme"
Elon Musk and his companies are being sued for promoting Dogecoin.
According to Bloomberg, the class action lawsuit is brought to them by Keith Johnson, an American citizen who claims to have been "defrauded out of money by [Musk's] Crypto Pyramid Scheme." Johnson seeks a grand total of $258 billion in damages. The case was filed today in the Southern District of New York.
The suit concerns Musk and his two flagship companies, SpaceX and Tesla. Johnson claims they were part of an illegal racketeering scheme that aimed to inflate Dogecoin's price. "Defendants falsely and deceptively claim that Dogecoin is a legitimate investment when it has no value at all," Johnson said in the complaint.
Elon Musk became the richest man in the world in 2021; his net worth is currently estimated at $202 billion. The eccentric entrepreneur's tweets were a major driver behind Dogecoin's meteoric rise last year. The coin reached its all-time high around the time Musk dedicated an entire sketch to it on Saturday Night Live.
Johnson aims to represent a class of market participants having lost money on the infamous cryptocurrency. He is asking for $86 billion in damages in addition to treble damages of $172 billion. Moreover, he wishes for Dogecoin trading to be declared gambling under New York law, and for Musk and his companies to be forbidden from promoting the coin ever again.
Despite loudly advocating for the coin, neither Musk nor his companies are known to have had any involvement in its development. Dogecoin was created in 2013 by software engineers Billy Markus and Jackson Palmer; it was the first "meme coin" ever released, meaning that it purposefully had no use case and was advertised as such. Dogecoin is currently trading at around $0.05, a 92% drop from its all-time high of 73 cents.
Disclosure: At the time of writing, the author of this piece owned ETH and several other cryptocurrencies.