Enjin Airdrops 50,000 NFTs via Social Media QR Adverts
Enjin airdropped 50,000 free NFTs as part of a marketing campaign last weekend. Social media users claimed the pieces by scanning a QR code and downloading the Enjin Wallet app.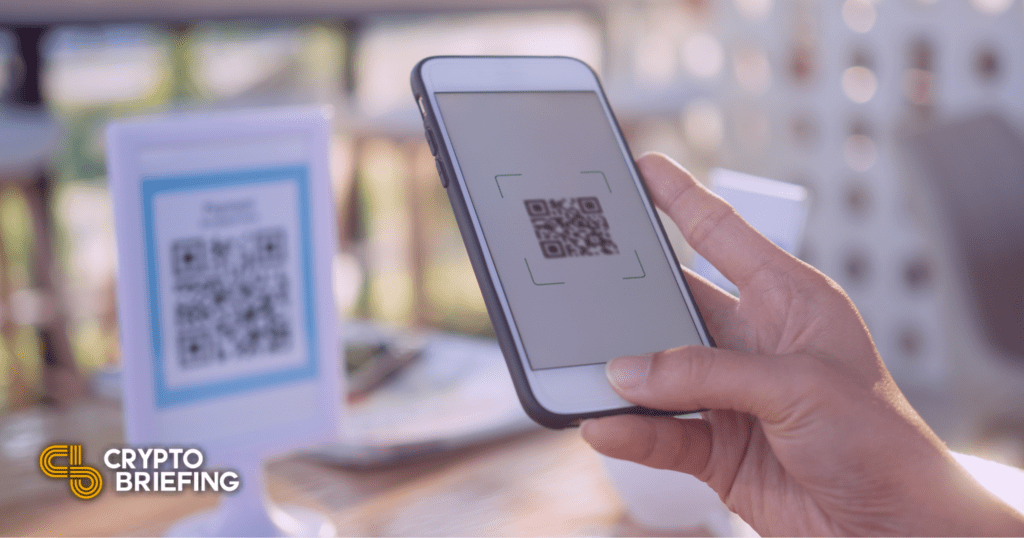 Key Takeaways
Enjin placed QR codes on social media ads allowing users to download a free NFT.
All 50,000 NFTs were claimed within 48 hours, attracting 38,000 new Enijn Wallet users.
The campaign highlights the disruptive potential of NFTs in the marketing industry.
Enjin placed QR codes in social media advertisements to distribute 50,000 tokenized digital art pieces.
Enjin Rewards Social Media Users
Enjin organized a social media campaign to airdrop 50,000 NFTs over the weekend.
The team behind the NFT ecosystem took out a series of digital adverts for a marketing campaign called "MyFirstNFT." Each ad featured a QR code, which could be scanned with the Enjin Wallet app to gain access to a free NFT. The ads went out on Reddit, Instagram, Facebook, and Twitter with hopes of attracting more people into the NFT space.
NFTs, otherwise known as non-fungible tokens, are tokenized assets that offer provable ownership and scarcity by recording data for the asset on the blockchain. A wave of celebrities, musicians, viral meme artists, and other creators experimenting with the technology has helped the space explode in recent months, introducing many to the possibilities of tokenized assets.
When users scanned the QR code in the Enjin adverts, they could reserve the NFT on a browser page. To claim the reservation, they had to download the Enjin Wallet app. The 50,000 digital art pieces were claimed within 48 hours, with 38,000 of the recipients being Enjin Wallet users. Maxim Blagov, CEO at Enjin, commented on how powerful NFTs could be when used as a marketing tool. In a press release, he said:
"Marketing campaigns are most effective when they interact with the audience, giving instead of demanding. Traditionally, giving away free physical items is expensive, while digital items require adding friction to prevent abuse. NFTs are revolutionary for the marketing industry: they combine the simplicity and low cost of digital campaigns with the engagement of physical marketing."
The campaign showcased what the project has called Enjin Beam technology, which helps companies "beam" NFTs to users who view a QR code. A company could use Enjin Beam, for example, to promote new products or airdrop digital merchandise.
The 50,000 NFTs were distributed at no cost on Enjin's Proof-of-Authority jumpnet blockchain. Most NFTs are minted on Ethereum today, which is known for its high gas fees. While the second-ranked blockchain has Layer 2 solutions and Proof-of-Stake on the horizon, the Enjin platform has already started to attract various games, applications, and NFT-focussed projects. Enjin Beam, for example, has been used by Microsoft. The technology company has adopted the technology to reward fans.
Disclosure: At the time of writing, the author of this feature owned ETH, ETH2X-FLI, and several other cryptocurrencies.