YouTuber Logan Paul Mints Pokémon NFTs on Ethereum
Logan Paul is launching a series of NFTs in partnership with Bondly Finance. The pieces will be sold in an auction with Pokémon 1st Edition Booster Packs.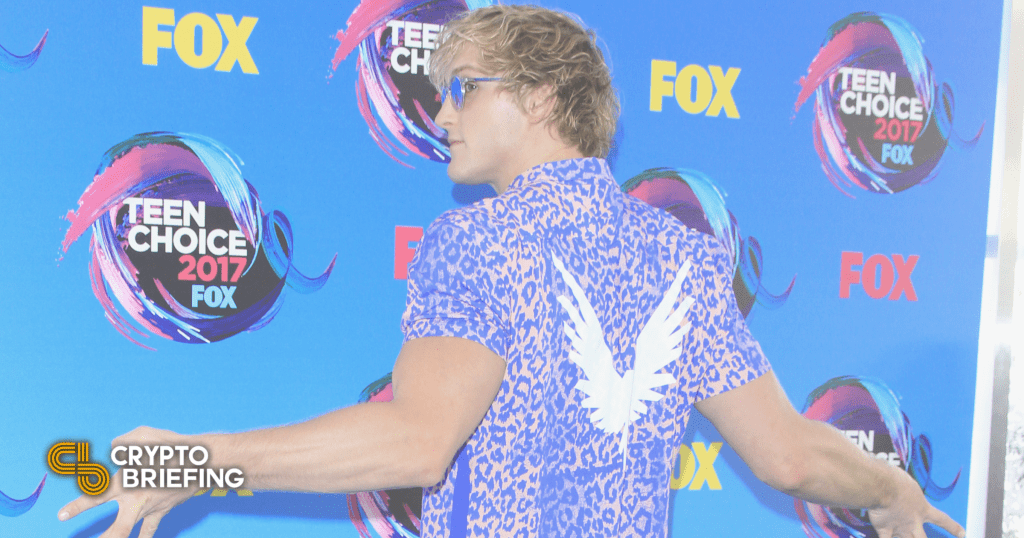 Key Takeaways
Logan Paul is releasing a series of NFTs in collaboration with Bondly Finance.
The digital art collectibles will be included in an auction for Pokémon Booster Packs hosted by Paul.
Another limited release will be available outside of the Pokémon auction.
The NFT space has a new celebrity entrant. This time, it's the popular YouTuber Logan Paul.
YouTuber Gets Tokenized
The American YouTube celebrity will be releasing the digital art pieces with Pokémon 1st Edition Booster Packs. The rarities will be sold in an auction, and then Paul will unbox each of the packs on a YouTube live stream on Feb. 27.
Bidding on each set starts at $10,000, and the auction runs from today until Feb. 11.
36 packs will be auctioned, and each one includes one of 44 NFTs. The design features a holographic Pokémon-style Logan Paul trading card. The designs will be created and distributed by Bondly Finance, a team of NFT specialists.
1st Edition Pokémon cards can be extremely valuable nowadays. Recently, a 1999 set featuring a sought-after card of Pokémon icon Charizard sold for $666,000 on Goldin Auctions, the same website listing the sets Paul will be revealing.
For those who can't enter the bidding on the Pokémon packs, Paul will be issuing another line of NFTs alongside his box opening session.
Logan Paul found early fame on the video-sharing social media app Vine before launching a hugely successful YouTube channel. Today, he has over 22.8 million subscribers on the site. He also has his own clothing brand called Maverick and is an avid boxer.
On Feb. 20, he'll enter the ring with former world champion Floyd Mayweather.
The NFT Boom
The NFT space has exploded in 2021. Last month, Soulja Boy, Mark Cuban, and Rick and Morty's Justin Roiland all released their own NFTs, among others. Roiland raised over $1 million in a Nifty Gateway auction, with the most valuable piece selling for $290,100. The Mavericks Dallas owner turned DeFi-native Mark Cuban's sale also generated a lot of interest.
In a Rarible bidding frenzy, someone spent 65 ETH on two editions of the digital art piece. They burned one of the tokens soon after, in turn making the collection more scarce.
Given the hype surrounding Pokémon and NFTs in 2021, it wouldn't be a stretch to see the Paul sale fetching similarly wild prices.
Disclosure: At the time of writing, the author of this feature owned ETH, among several other cryptocurrencies.