Mark Cuban, Raoul Pal Talk DeFi, Target $20,000 Ethereum
Two heavyweight investors unpacked their projection for the broader crypto market, surprising some with their knowledge of niche DeFi activity.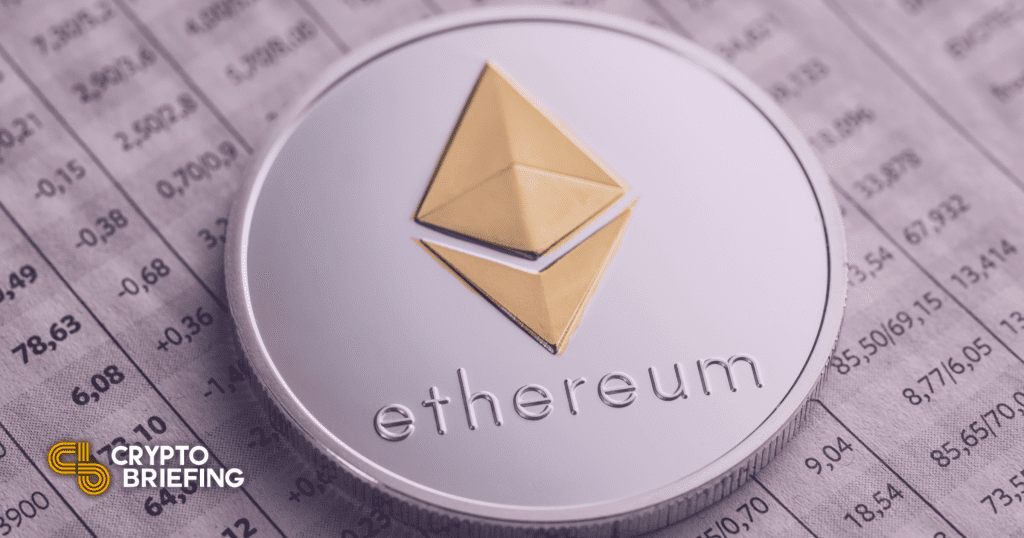 Key Takeaways
Raoul Pal and Mark Cuban took to Twitter to discuss pain points and advantages of cryptocurrencies.
Pal painted an extremely bullish picture, predicting a $20,000 price target for Ethereum.
Cuban's nuanced discussion of Aave revealed a depth of DeFi knowledge that surprised many crypto natives.
Mark Cuban and Raoul Pal have shared their predictions on the future of the crypto space. Pal suggested that he thinks Ether could hit as high as $20,000.
Ethereum Drawing Institutional Interest
Mark Cuban and Raoul Pal are the latest big players to share their thoughts on crypto's future.
The renowned investors engaged in discussions on Twitter this week, discussing Bitcoin, Ether, and various other cryptocurrencies. They both said they own crypto.
Pal has been especially positive about where he sees the space heading. In a thread posted yesterday, he suggested that Ether could outperform Bitcoin this year and even hit a price of $20,000 sometime in the future.
By the way, ETH is up 60% in the first 14 days of the year. I think it outperforms all year but I still own much more BTC but have been adding to ETH. Next stop will be higher risk alts…. but much much smaller. More risk = smaller size.

— Raoul Pal (@RaoulGMI) January 15, 2021
Earlier this month, he made the same prediction, sharing the view that Ether is trailing Bitcoin by one market cycle. In crypto's last bull market, Bitcoin memorably soared to $19,600. Ether hit a high of $1,420 at that time, a mark-up of around 15% on its current value.
Pal also spoke of the higher risk of other lesser-known cryptocurrencies. "More risk = smaller size," he said, in reference to his own portfolio.
Aave Enters Discussion
Mark Cuban also shared some of his views on cryptocurrencies and DeFi. He compared the market landscape to the Dot-com Bubble, a reference point many have used when pondering crypto's future.
https://twitter.com/mcuban/status/1348663730712834056?s=20
When known crypto proponent Tyler Winklevoss replied to one of his points, Cuban spoke about Aave, one of the leading DeFi protocols on Ethereum.
"Just the cost of moving crypto to AAVE is crazy expensive and the number of non-crypto options will increase," he said, highlighting Ethereum's widely-criticized gas issues.
He went on to say that he has owned crypto "from the early days of Coinbase" and makes an effort to "try to test and use all this stuff," in response to a comment on his interest in Aave.
Aave's founder, Stani Kulechov, also replied to say that Aave would be expanding to Layer 2 in the hope of reducing gas costs.
Cuban's comments about the lending protocol caught the attention of many members of the crypto community, partly because it's seen to occupy a relatively niche subsect of the cryptocurrency space.
Cuban is one of America's most famous entrepreneurs. He's known for owning the Dallas Mavericks and appearing on the ABC TV series Shark Tank. His net worth is estimated to be around $4.3 billion.
Ethereum, DeFi Continue Growth
The statements from Pal and Cuban come as Ethereum and DeFi enjoy continued growth. In December, DeFi hit 1 million regular users, though most institutional investors are currently more focused on Bitcoin.
DeFi is often described as Ethereum's "killer app," despite competition from the likes of Polkadot and Solana. The Total Value Locked (TVL) in DeFi has surged from $600 million in early 2020 to $22.5 billion today, according to DeFi Pulse. Of that figure, Aave accounts for over $3 billion.
Ethereum has also made significant progress since early 2020, launching its long-awaited Serenity upgrade and prepping its EIP-1559 "ETH buyback" adjustment. The price of Ether has risen, jumping 483% in 2020. This year, it's been on a parabolic run alongside Bitcoin. It's trading at $1,157 today.
That's still short of the token's all-time high and way off Pal's $20,000 target. Still, some indicators suggest that the current market cycle is far from over yet.
Disclosure: At the time of writing, the author of this feature owned ETH and AAVE, among a number of other cryptocurrencies.