Mark Cuban Mints First Ethereum NFT on Rarible, Buyer Spends $81,000
Weeks after revealing his knowledge of DeFi, Mark Cuban has minted his own NFT. One buyer spent over $80,000 on two editions then burned one soon after.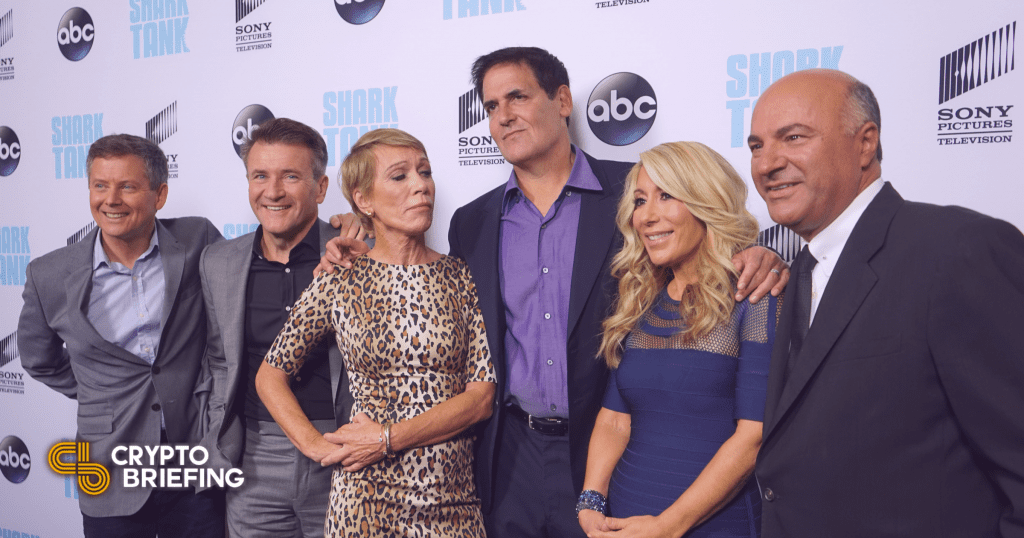 Key Takeaways
Mark Cuban has created his own NFT in an edition of 10.
One buyer spent 65 ETH on two editions, before burning one.
Cuban has recently discussed using DeFi and cryptocurrencies.
Mark Cuban has released 10 editions of his first NFT. Within hours, a buyer bought two for roughly $81,000.
Mark Cuban Joins NFT Hype
Mark Cuban, the billionaire entrepreneur and renowned investor, has created his own non-fungible token (NFT).
Titled "The RollUp 2021," the digital art piece was released in an edition of 10 on the NFT marketplace Rarible last night.
It features Cuban sporting a Dallas Mavericks shirt.
https://twitter.com/mcuban/status/1354498247700709388?s=20
Cuban is the owner of the Dallas Mavericks. He's also known for appearing on the popular ABC television series Shark Tank.
The NFTs were initially listed for a price of 0.02 ETH each, around $26 at current prices.
Given the recent hype surrounding the NFT space, they were quickly snapped up at that price. Bidders pushed the prices up shortly after, with several editions selling for between 7.5 and 11 ETH.
One buyer, going by the name 0x_b1 on Rarible, outbid the others by some distance. They purchased two editions for 30 ETH and 35 ETH, worth around $37,500 and $43,750, respectively (the price of ETH has increased further in the last few hours).
Not long after, 0x_b1 burned one of the NFTs and shared the update on Twitter.
9 has a better ring to it @mcuban

+more $RARIhttps://t.co/1ZYwj1g6up

— 0xb1 (@0x_b1) January 28, 2021
The burn transaction can be viewed on-chain via Etherscan. By burning one edition, the buyer has made the NFT more scarce, potentially increasing its long-term value.
Mavericks Owner Embracing Web3
Soon after Cuban posted his own piece, many NFT creators transferred their own pieces to his account, likely as a way of drawing attention to their collections. He's now listed as the owner of several different forms of digital art collectible.
The NFT sale isn't the first time Cuban has embraced the decentralized world running on Web3.
In a series of Twitter posts this month, he mentioned the Dot-com bubble in reference to cryptocurrencies, suggesting that Bitcoin, Ethereum, and a few other currencies could "be analogous" to the long-term winners of the era.
He also warned that "many fortunes will be made and lost."
He then caught the attention of many in the crypto space by mentioning Aave, a DeFi lending protocol running on Ethereum. Though Aave is one of the most used DeFi protocols, it's still relatively unknown outside of core crypto enthusiasts.
He went on to reveal that he owns and uses cryptocurrencies. "I don't think people realize I try to test and use all this stuff and have for years," he said.
Now that he's made his first entry into the NFT space, there could be more Cuban-related crypto activity on the horizon.
Disclosure: At the time of writing, the author of this feature owned ETH and AAVE, among a number of other cryptocurrencies.