What Is Eternal Wallet?  Introduction to XEC Coin and XET Token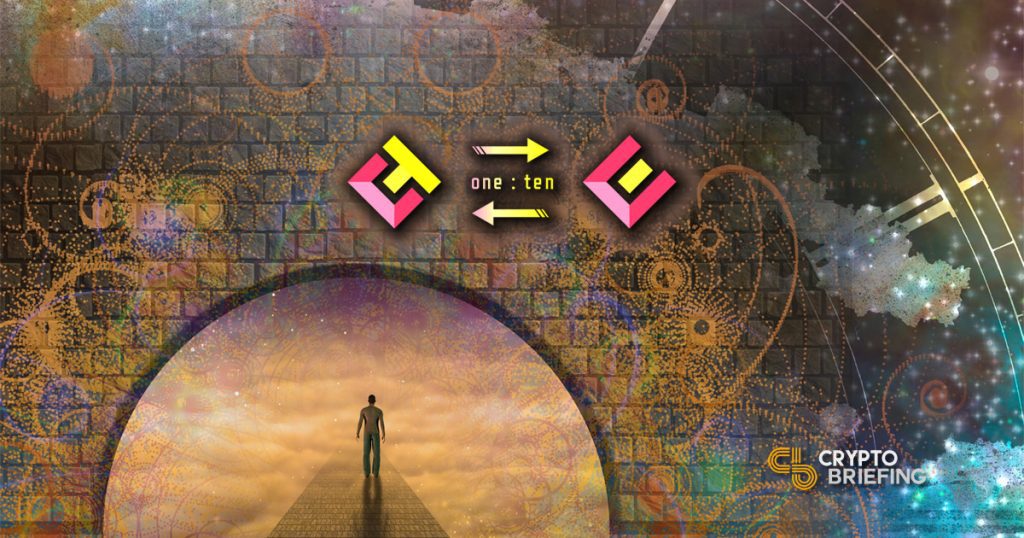 What Is Eternal Token?
Eternal Coin (XEC) is an Ethereum-based virtual currency created by Eternal Hong Kong and Japan-based Atom Solutions, Co. to enable international payments and currency exchanges through the Eternal Wallet. Eternal Wallet is a multi-currency wallet and the platform's flagship project. Eternal Token (XET) is an ERC-20 proxy token worth 1 XEC that is traded on open cryptocurrency markets.
The company's remittance service was expected to launch on March 1, 2019 and allow payments and money transfers in South Korea, Hong Kong, and the Philippines (where the Eternal Wallet was initially developed). It then plans to expand services throughout Southeast Asia, where it already has approximately 40,000 users.
However, the launch seems to have been delayed.
The Eternal Wallet is competing with legacy mobile payment platforms like PayPal and Square, along with blockchain-based solutions like OmiseGo. It offers a +0.5 percent interbank currency exchange rate
Eternal Coin is a relatively new project that's actually three separate projects (Eternal Coin, Eternal Token, Eternal Wallet) that were combined. Is this the new way to thrive in blockchain, or has the company created lightning in a bottle?
Let's start looking into the answer with a profile of XET and XEC, the proprietary ERC-20 cryptocurrency tokens used by the Eternal Coin platform.
---
XET and XEC Cryptocurrency Summary
The total supply of both Eternal Token and Eternal Coin are 200,000,000 XET and 200,000,000 XEC. Approximately 67.3 million XET is circulating, and it's unknown how many XEC are in existence. The project launched April 2018, was listed June 2018, and the peak price of XET so far was $3.66 on December 26, 2018.
Both XET and XEC are ERC-20 cryptocurrency tokens on the Ethereum blockchain. Neither is mineable, and Eternal Hong Kong can create/destroy tokens at will with no restrictions. The company claims to use the Ethash Proof-of-Work mining algorithm, although it would be more accurate to say that Ethereum uses this algorithm for its main chain.
Eternal Coin does use a DOT reward system similar to Proof-of-Stake mining. A fee of approximately 5 yen is charged for each Eternal Wallet transaction. Half of fees collected are distributed to XEC holders.
XET is traded on IDA and Sistemkoin. Over 600,000 USD worth of XET are traded on a daily basis, and BTC and ETH are its trading pairs.
XEC is not tradeable outside the Eternal Coin platform. You must purchase XEC through the Eternal Wallet, and it can be purchased using XET, ETH, and a variety of fiat currencies, including USD.
Eternal Token and Eternal Coin may be stored in the Eternal Wallet cryptocurrency wallet. As ERC-20 tokens, they may also be stored in any ERC20-compatible wallet.
---
Eternal Stuff Is Eternal
According to Eternal Coin's whitepaper (and they're not wrong), there are two main reasons merchants are hesitant to accept cryptocurrency as payment:
It takes time to convert cryptocurrency into fiat cash. During this time, volatile pricing could greatly change the value of cryptocurrency held.
Payment settlement in cryptocurrency requires a middleman. Otherwise, the restaurant owner needs to sit on open-market sell orders until they cash out.
Eternal Coin (along with Pundi X, OmiseGo, and a slew of other cryptocurrency platforms) was created to mitigate these risks. The team created a secure environment with Know Your Customer (KYC) and other regulatory requirements for financial institutions.
Instead of developing a wallet, Eternal Coin partnered with Eternal Wallet to provide a multi-currency mobile wallet solution. The company filed a patent for money transfers via phone number, something companies like Venmo, Square Cash, and Google Pay already allow for fiat currencies.
It also enables international money transfers, something already offered by legacy apps like TransferWise. Nothing Eternal Coin offers is necessarily revolutionary, except that they're doing it on the blockchain. And even there, they'll be competing with the projects mentioned above and more.
What it does claim to offer is the lowest fee structure for international payment remittance, although it only supports a small handful of countries right now.
Atom Solutions references several other patents it filed in the Eternal Coin whitepaper, included DOT (a transaction fee scheme which rewards XEC holders with 50 percent of transaction fees made through the Eternal Wallet), one-touch foreign currency transfer, value division function (similar to stocks, this scheme sets rules for dividing XEC tokens), and even live VR broadcasting (although it hasn't been made clear how VR relates to XEC).
Like OMG or Wrapped Ether, transferring fiat and cryptocurrencies into an Eternal Wallet converts the currency to XEC, which is then used to perform transfer using wallet addresses. Transactions are verified and reconciled by Eternal Hong Kong, making this a centralized blockchain.
This project rose from obscurity in a very quick time, and there's obviously a lot of money backing it. Atom Solutions is aggressively pushing its Eternal Wallet solution.
---
Eternal Summary
Eternal Wallet is a multicurrency wallet meant to enable fast payments and international conversions between fiat and cryptocurrencies. The project was developed in Japan but is based in Hong Kong and aims to become the go-to cryptocurrency payment platform. Its success hinges on these key factors:
Eternal Token (XET) is a utility token that represents the main XEC token, because XEC can only be purchased on "authorized" exchanges.
Eternal Coin (XEC) is the native ERC-20 cryptocurrency token used by the Eternal Wallet. All currencies deposited into Eternal Wallet are converted to XEC.
Eternal Wallet supports currencies in Hong Kong, South Korea, and the Philippines, and is continuing to expand to new markets. It's mostly focused on Southeast Asia.
With these pieces in place, Eternal Hong Kong made a big splash in the cryptocurrency industry. Whether it has the chops to create a sustainable lane in a burgeoning industry remains to be seen.