What Is Pundi X? Introduction To NPXS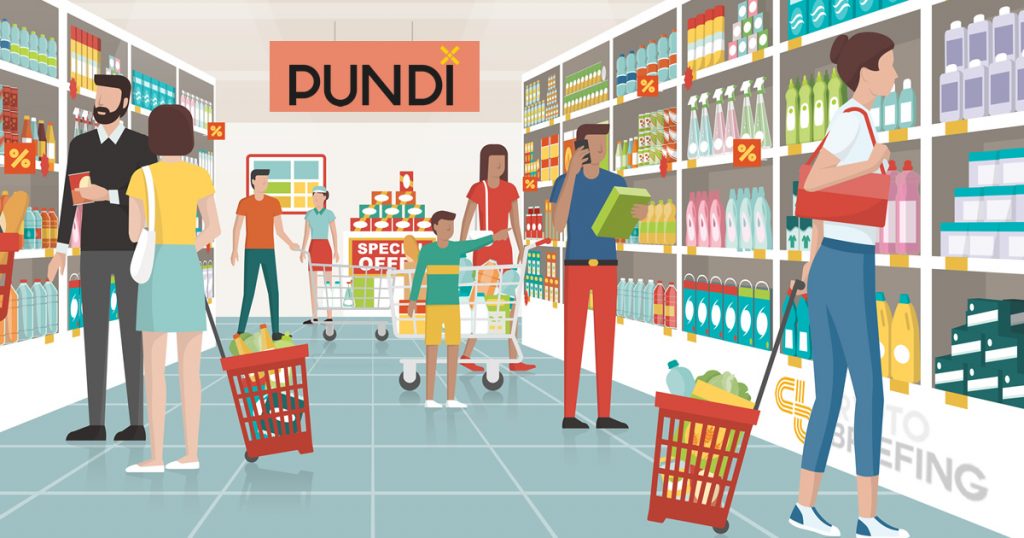 What is Pundi X NPXS?
Pundi X is the project that wants to make spending crypto as easy as a credit card. Creators of the NPXS token hope that it will one day be used on their Ethereum-based Point-of-Sale (POS) devices. This approach could give basic banking services to underdeveloped regions like Latin America and Indonesia.
---
An Introduction to NPXS
One of the most notorious pain points in crypto is the ability to actually make purchases. Pundi X plans to change all that by distributing hundreds to thousands of point-of-sale smart devices to retailers so they can accept payment in the form of NPXS, the network's proprietary crypto token.
If it can distribute the devices for free and with lower transaction fees than current card and mobile payment solutions provide, it's a grand-slam idea.
Don't expect to see it in the U.S. any time soon, though – Pundi X is targeting Indonesia with expansion plans throughout Southeast Asia. It's a bold goal with a huge payoff if it works, especially in an economy with an unbanked population of 73 percent.
It's also increasing its presence in about 25 emerging countries so far, including South Africa.
The company is even working with BitCapital to bring its POS devices to South America via Brazil and Columbia.If the people in the developing world accept cryptocurrency and are happy to do business with a POS device, then this could be the future.
Pundi X also debuted its XPhone at January's CES 2019 in Las Vegas. The blockchain-based phone and its Function X protocol is competing with Samsung's Electroneum-based M1 platform and HTC's crypto-enabled Exodus 1.
CEO and co-founder Zac Cheah has 12 years of experience, and the rest of the team has a strong pedigree too. Of course, they may be trying to grow too fast, as shipping of its XPOS and XPhone has been delayed through the first half of 2019. Like many blockchain-based startups, the team is having trouble sticking to road map timelines.
Before exploring the technical and business chops of the Pundi X project, let's break down the NPXS token's specs and market performance.
---
Breakdown of NPXS Token
Pundi X has a total supply of 280,255,193,861 NPXS with no known maximum. The peak price of $0.015341 occurred on May 13, 2018, and approximately $4 million worth of NPXS is traded on a daily basis.
Pundi X raised $35 million during its ICO token sale from September 2017 through January 21, 2018.
35,000,000,000 NPXS (at the time known as PXS) were sold during the ICO presale and crowd sale. The team retained 15,750,000 and another 1,750,000,000 was distributed to early investors and the rest was held by Pundi X for further development and marketing. It also set aside 2 percent of sold tokens to fund bounty programs across social media and online platforms.
NPXS is an ERC-20 token on the Ethereum blockchain. It is supported by ERC20-compatible wallets like MyEther Wallet, Ledger Wallet, and Trezor.
NPXS is tradeable on a variety of high-profile crypto exchanges, although the bulk of trading occurs on Binance. It's also tradeable on Indodax, Hotbit, LATOKEN, Bitbns, Gate.io, Bit-Z, and more.
---
Redefining Payment Processing
The project Pundi X is building connects POS devices to Ethereum's blockchain through two communication layers using Xplugins. These devices are then delivered to retail businesses to install on their POS platform, which includes card readers, mobile wallet NFC scanners, and other payment technologies.
The two layers mimic traditional bank-based payment verification and approval processes in that one communication layer delivers the buy request and the other records the sale. Here's how it currently works with your credit or debit card.
When you insert your payment card into the POS device, the chip or magnetic strip is read for basic account information. These details are sent to the acquiring bank or processor through an internet connection or phone line. You are then authenticated via a PIN, CVV, etc., the transaction is completed, and a receipt is printed.
In the days following the transaction, the merchant, cardholder, and acquiring bank clear and settle the payment. This delay is mostly invisible to the cardholder, aside from records appearing on our account statements.
Pundi X is hoping its blockchain-based solution will make retailers more accepting of crypto-based payments. It ieven issued its own NPXS-backed XPass credit card. But, as we discussed in our blockchain disrupting retail article, transaction fees aren't the primary hurdle to overcome with retailers.
Price volatility is a huge concern, as retailers could easily lose 10 percent up to triple digits in a day from crypto pricing variations. Selling a $100 item and only getting $80 at the end of the day means taking a 20 percent pay cut, which is a massive chunk of the 25-35 percent margin averages retailers enjoy.
The average processing cost for credit cards is 2 percent for brick-and-mortar retailers and 2.5 percent for online businesses. From August 6 – September 5 2018, Bitcoin experienced highs over $7000 and lows under $6000, a difference of just under 20 percent. The retail sector is poised for growth, and these numbers simply don't add up.
It's a tough sell, but Pundi X may have other tricks up its sleeves to succeed.
---
Sidechains and Exchanging Crypto
It's not just purchases – even exchanging crypto coins and tokens can be an expensive burden. Inevitably, most roads lead to BTC or ETH before being exchanged for fiat and used as currency. So, doing something as simple as donating money to somebody is harder than it sounds.
When Lombok, Indonesia experienced its first of four earthquakes in 2018, Pundi X went immediately to work to enable crypto donations to help fund the relief efforts for over 350,000 victims. It partnered with Kopernik to raise over $42,000 in NPXS, ETH, BTC, and BCH.
The team is hard at work partnering with other blockchains like Nem, Stellar, Zcash, Wanchain, and Verge. It also has strong support from the fintech community in Southeast Asia, with partners including the Singapore Fintech Association, Fintech Indonesia, and Fintech Association of Hong Kong.
The technology can be adapted for uses beyond just POS devices, and the exchange capabilities of Pundi X means the underlying IP has value, even if the company behind it never becomes a Fortune 500. It can still exist for a long-time as a medium-sized company serving its niche market or pivot to other ventures.
One example of this is the XPhone, which uses the same protocol as the POS devices, but in a smartphone design meant for consumers. Although announced at CES to generate a buzz, the only real way for this phone to become viable in the market is if the team partners with Google, Apple, or another phonemaker looking to easily compete with Samsung and HTC.
---
Pundi X Summary
Pundi X has high ambitions, but they may not be enough to overcome current objections from the retail industry about accepting crypto as payments. It built a solid project, however, and is already a top-performing crypto, despite its early age. The success of Pundi X depends on its execution on its key advantages.
Pundi X focuses entirely on creating physical retail point-of-sale devices capable of accepting cryptocurrency payments.
NPXS is an ERC-20 token on the Ethereum blockchain. It is accepted by major exchanges and can accept ETH, BTC, and BCH as trading pairs.
Pundi X has lower transaction fees than traditional credit cards. Unfortunately, it's stifled by crypto's volatility compared to fiat currencies.
If it can get the right pieces in play, Pundi X could be a solid investment that could stand the test of time. We don't know yet what it will take for cryptocurrencies to be accepted by mainstream businesses and mom and pop shops.
Stabilizing prices will help, and if it ever happens, Pundi X will be in the right place at the right time.