Watch Out, Samsung: Electroneum And Pundi X Demo Blockchain Smartphones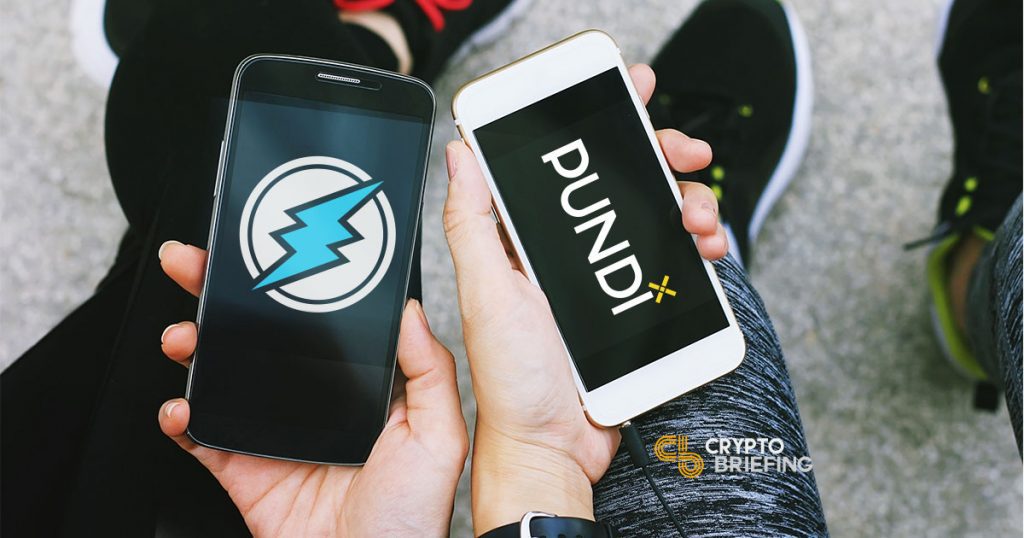 MWC19 Barcelona, the former Mobile World Congress, isn't just an event for mainstream OEMs such as Samsung. Electroneum used the spotlight as an opportunity to debut its new M1 smartphone, which is capable of easily "mining" ETN tokens.
Not to be outdone, Pundi X was also in attendance, unveiling new features for the XPhone blockchain phone. While both projects gained some solid exposure at the Barcelona event, the real win is for blockchain adoption more broadly.
---
Electroneum M1
Electroneum launched M1, an Android smartphone designed for users in developing regions. The device sells for $80, which the company suggests is comparable to the going rate for a refurbished smartphone. "The purposely low-profit margin set by Electroneum relates to their core vision of their drive of blockchain and cryptocurrency proliferation," the company says.
From the outside, Electroneum M1 looks like any other sleek blue smartphone out of the box with a battery, USB cable, and a charger. It also boasts traditional 4G and dual-sim capabilities, which consumers have come to expect from leading brands.
But the Electroneum M1 does something else that mainstream phones don't: pay consumers for using the device.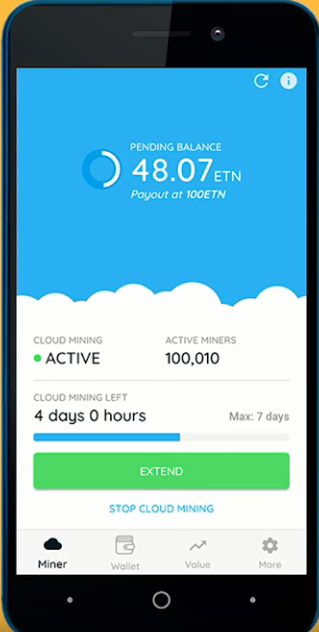 The M1 features app-based 'cloud mining' technology, which can generate up to $3 in ETN coins on a monthly basis. These funds can be directed toward micro-purchases such as buying a cup of coffee or even "mobile top-ups." This means users can "buy air-time and data with cryptocurrency without going to fiat in the middle," according to the announcement.
---
Pundi X XPhone
Pundi X stirred up excitement at year-end 2018 when it broadcast the first-ever blockchain phone call on its proof-of-concept XPhone. At the MWC2019 event, the company showcased an upgraded version of the phone with new features, not the least of which includes an X button. This feature gives users the ability to "switch decentralized apps (dApps) on the blockchain mode easily with just a press of the button."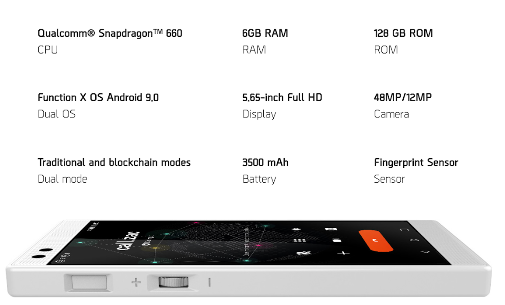 The cool thing about blockchain mode is that in a true decentralized fashion, it completely bypasses any centralized carrier while still delivering "telephony, messaging, and data transmission." The smartphone also serves as a node on the Pundi X network.
A more detailed comparison of the XPhone can be found here.
---
Now that Samsung is getting into crypto, blockchain smartphones have greater competition. HTC has also raised the stakes, with the full release of the crypto-enabled Exodus 1.
Electroneum and Pundi X, however, take a more decentralized approach than their mainstream rivals, so they might have a better chance at winning over the blockchain community. Meanwhile, by supporting crypto wallets, Samsung and HTC may be doing more for mainstream adoption than a decentralized smartphone could do alone.
---
The author is invested in digital assets, but none mentioned in this article.