HTC: Leading The Exodus To Decentralization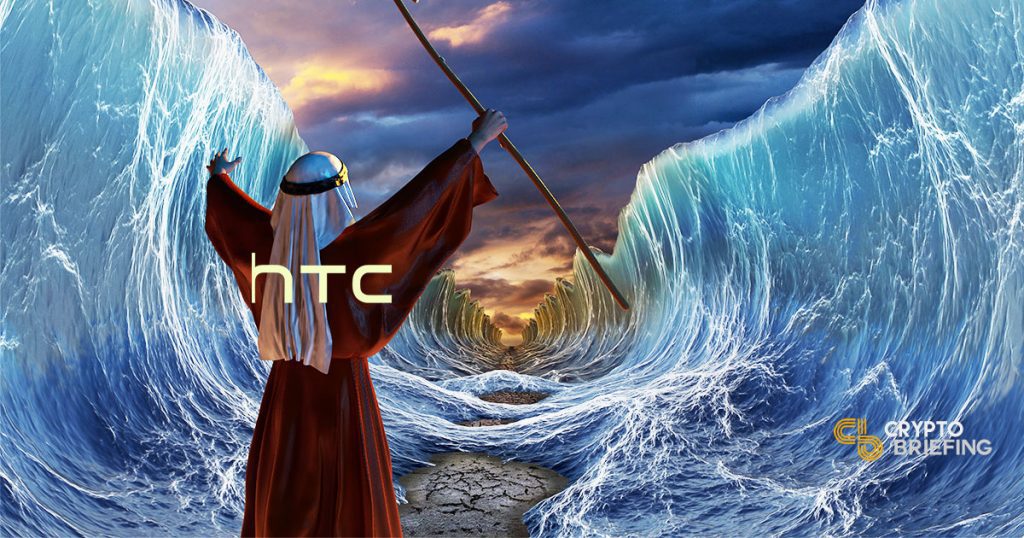 Decentralization seems like the promised land for cryptonauts, and HTC's new smartphone is trying to lead the way. In an announcement today the company revealed the full release of the Exodus 1, which can now be acquired for fiat currency. Buyers of early-access phones will be able to update their devices to access new dApps and other decentralized services.
The device had previously been available through early release, but could only be purchased for Bitcoin, Ethereum or Litecoin. A new partnership with Binance means the device can now also be acquired for BNB coin.
In their press release, HTC touted the new device as part of the '"increasing movement towards protecting our privacy" from large tech companies. By facilitating easy access to peer-to-peer services and decentralized networks, the device promises to liberate user information from Big Data analysis.
"EXODUS is about the future of data and getting the right architecture for the Internet," said Phil Chen, Decentralized Chief Officer at HTC, "one that includes security, privacy and transfer of ownership of data back to the person generating it."
In addition to providing enhanced access to P2P services, the new device also includes a built-in cryptocurrency wallet. Dubbed Zion, the all-in-one wallet stores cryptocurrency in a trusted execution environment, and a management API allows trusted applications to sign transactions without exposing the private keys.
The Opera web browser will be the first smartphone application to integrate with the Zion API, allowing users to easily store and spend cryptocurrency with minimal security concerns.
"We are at the dawn of a new generation of the Web, one where new decentralized services will challenge the status quo," said Charles Hamel, Opera Browsers' Head of Crypto. "HTC and Opera have both made the bold decision to be the first to step up and enable this transformation."

HTC's announcement is only the latest step towards providing access to decentralized services through user-friendly smartphones. Last week Samsung released the Galaxy S10 device, which also has a built-in wallet for three cryptocurrencies.
---
The author is invested in Bitcoin and Ethereum, which are mentioned in this article.