With ETH 2.0 Just 11 Days Away, Ethereum Bulls Take Aim at $600
Ethereum stole the crypto spotlight following an impressive rally fuelled by speculation over its upcoming network upgrade.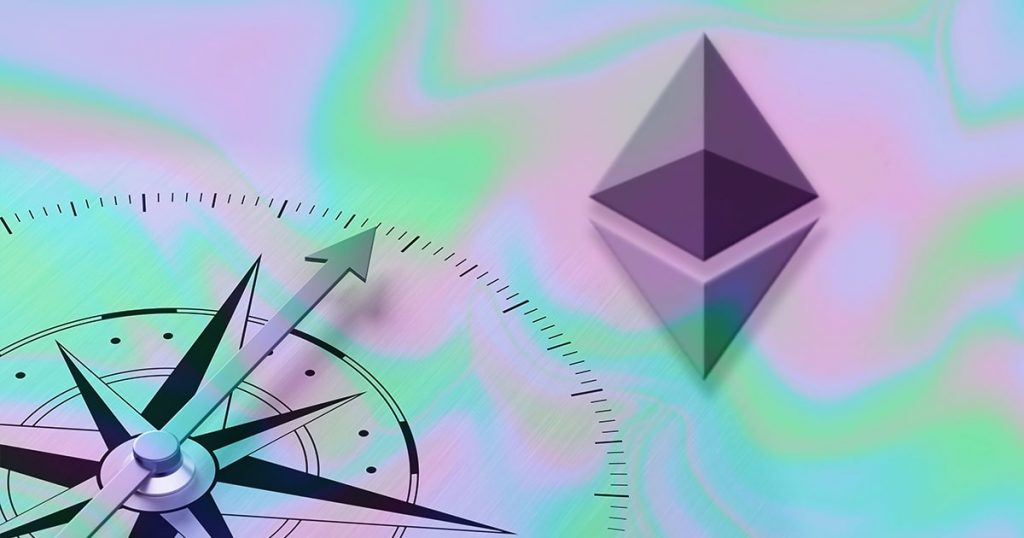 Key Takeaways
Ethereum's founder Vitalik Buterin ensured that Serenity will launch on time regardless of the challenges ahead.
His remarks were welcomed by the cryptocurrency community and the buying pressure behind Ether skyrocketed.
Now that ETH has moved past the $500 mark, there is little to no resistance ahead that will prevent it from surging towards $600-$900.
Ethereum managed to slice through the $500 mark for the first time in more than two years. As speculation mounts around ETH 2.0, the buying pressure behind this altcoin is rising substantially.
A Clear Path to Ethereum 2.0
The highly anticipated ETH 2.0 upgrade arrives on Dec. 1, just 11 days from now.
However, only *22% of the 524,000 Ether threshold required to roll out the Beacon Chain has been achieved. The lack of activity on the dedicated deposit contract has sparked suspicion among Ethereans.
To calm nerves, Ethereum's founder Vitalik Buterin suggested that the required minimum for lift-off be reduced to ensure a timely launch.
"Staking has been picking up the last couple of days! I'm predicting more acceleration over the next 2 weeks. If all else fails, we can always decrease the minimum and push out a hard deadline for the genesis," said Buterin.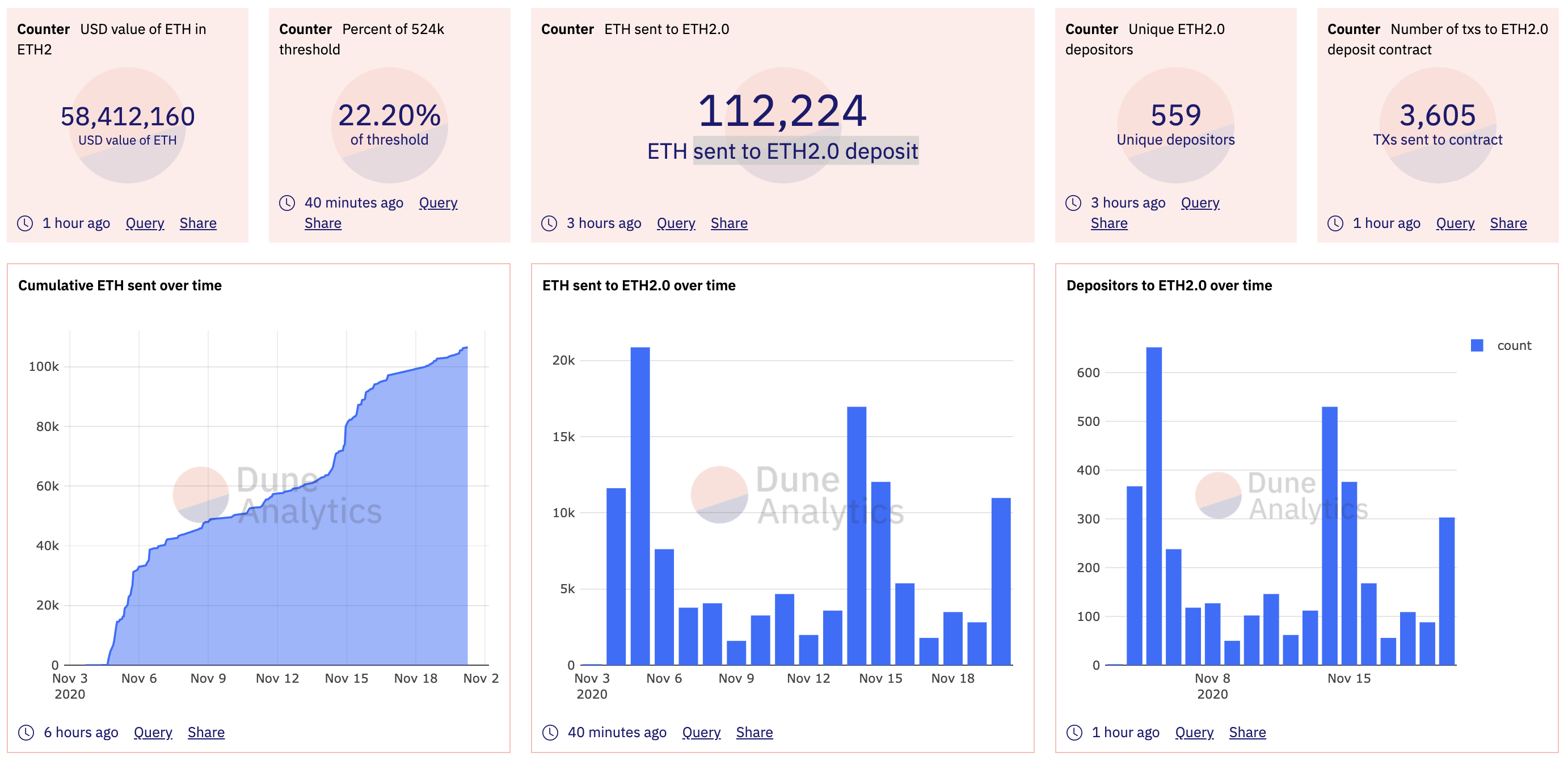 Buterin's remarks appear to have reignited confidence, skyrocketing buying pressure behind the smart contracts giant. Paolo Ardoino, the CTO of Bitfinex, added that the upgrade has been a key source of optimism for ETH holders. He said:
"Ethereum's up and coming transition to proof-of-stake is being closely watched. Today's strong price performance underlines a mood of optimism that seems to be lifting the crypto space. While bitcoin is the undisputed king of crypto, the flourishing Ethereum community is alive with many possibilities. The price of ETH should not be ignored."
Higher Prices on the Horizon
Data from Santiment reveals that the number of addresses holding 100,000 to 1 million ETH shot up in the past five days. Approximately four new whales have joined the network, representing a 2.5% increase in a short period.
The recent increase in large investors behind Ethereum may seem insignificant at first glance. But when considering that these whales hold between $50 million and $500 million in Ether, the sudden spike in buy orders can translate into millions of dollars.

While upward pressure mounted, Ethereum was able to slice through a massive supply barrier and turn it into support. IntoTheBlock's "In/Out of the Money Around Price" (IOMAP) model shows that the second-largest cryptocurrency by market capitalization now faces little to no resistance ahead that will prevent it from advancing further.
The next potential area of interest lies between $600 and $900.
Conversely, the IOMAP cohorts show that Ethereum sits on top of stable support. Based on this on-chain metric, more than 1.4 million addresses hold nearly 11 million ETH between $459 and $474.
This crucial area of interest may have the ability to keep falling prices at bay and serve as a rebound zone in the event of a sudden correction.
For more key market trends, subscribe to our YouTube channel and get weekly updates from our lead bitcoin analyst Nathan Batchelor.