Addresses Holding 32 ETH Hits All-Time High Ahead of Ethereum 2.0 Launch
The deposit contract for Ethereum's long-awaited 2.0 upgrade was released last Wednesday, meeting its recent deployment target of late 2020. But with 49,000 ETH deposited, the contract still needs another 15,000 validators to meet its 524,288 ETH genesis threshold.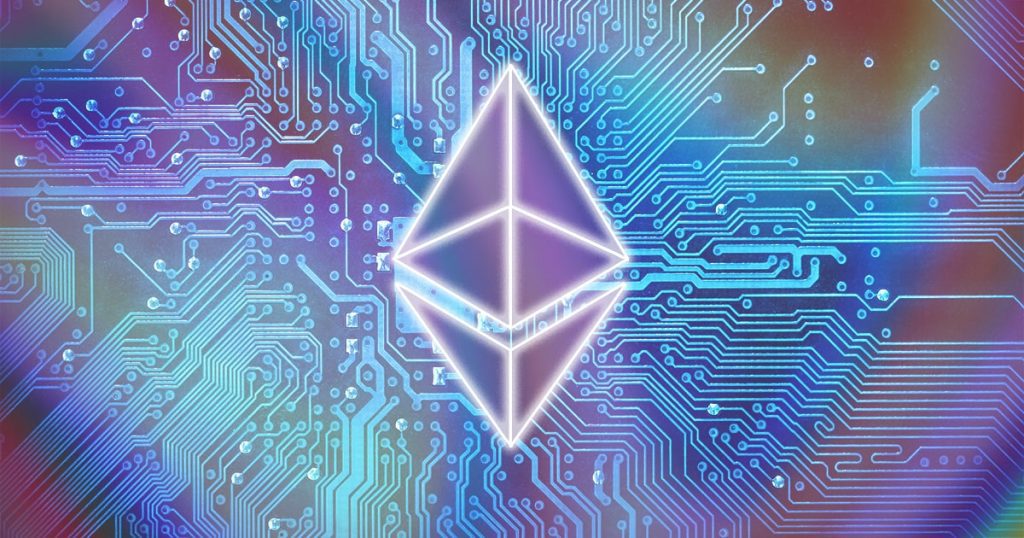 Key Takeaways
Ethereum 2.0's beacon chain is scheduled to ship on Dec. 1, pending 16,384 32-ETH validators.
So far the deposit contract has accrued 49,000 ETH, roughly 9% of its target.
High barriers to entry and an abundance of lucrative yield farming options are likely factors preventing many users from staking early on.
The deposit contract for Ethereum's 2.0 upgrade went live on Nov. 4, prompting devoted members of the community to send roughly 49,000 ETH in anticipation of staking. To meet the genesis threshold, the contract will need to receive a total of 524,288 ETH.
Beacon Chain Announced, Ethereum Community Assembles
The release launch is the first step in deploying the Beacon chain, the initial stage of Ethereum's highly-anticipated Serenity upgrade. ETH holders have the opportunity to provide security to the network in exchange for staking rewards, which are projected at around 20% APY on launch.
A validator needs to contribute exactly 32 ETH, valued at around $14,326 at the time of writing.
But the high cost of entry and technical difficulties and potential risks—users are essentially required to burn their ETH into the contract—could limit many investors from staking early on.
Ethereum 2.0 aims to solve the scaling issue facing the blockchain today. The Beacon chain's deployment is one of the most anticipated crypto events of the year, but it comes after several delays (it was first scheduled to ship in late 2019).
If the deposit contract fails to meet its target of 16,384 ETH ahead of Dec. 1, genesis will occur seven days after the threshold has been reached.
The biggest contributor to the contract is Ethereum's co-creator Vitalik Buterin, who deposited 3,200 ETH following the announcement. Buterin has many Ethereum addresses that are easily identifiable via the analytics service Etherscan.
It's possible the move was a tactic to encourage other users to participate in staking.
While most stakers won't have the capacity to deposit 100 validators, it's likely that other big holders— so-called Ethereum "whales"—will move their ETH into the contract closer to the deployment date.
Since this summer's DeFi boom, ETH holders have had several options for earning attractive returns on their holdings in a craze known as "yield farming," meaning it would be more profitable to wait until staking begins before removing ETH from other pools.
Inviting Exchanges to Secure the Network
Other entities with large holdings include centralized exchanges such as Coinbase and Binance.
While such platforms undoubtedly stand to benefit from Ethereum 2.0's success, none have yet made a clear move to help secure the network. This may be due to the associated risks of entering the contract, given that ETH is locked once deposited.
For some, centralized exchanges may even deteriorate the security of the staking network. Pol Lanski of Hermez, a ZK-rollup project working on payments within Ethereum, told Crypto Briefing:
"Exchanges can abstract technical knowledge at the cost of centralization and "correlated penalties" risk, not to mention at the cost of custody. Many people are not willing to surrender their crypto to a centralized party, and even less to give them ETH so they can gain control over the network. Remember what happened with Justin Sun bribing exchanges to exert their validation power on the Steem network so he could gain control over the network? Giving control to exchanges over the validation process can undermine the resilience of the chain."
Risks are only one factor limiting participation in staking. As holders currently need 32 ETH to be a validator on the network, many investors would need to continue accumulating to reach the limit before Dec. 1.
According to data from Glassnode, the number of addresses holding at least 32 ETH recently surpassed 125,540, an all-time high.
For many retail investors, the steps involved in staking make it a challenging process to navigate. While exchanges and staking pool services such as RocketPool will soon help users earn rewards even if they hold fewer than 32 ETH, the deposit contract's uptake is yet to reflect this.
Much of the speculation surrounding Ethereum 2.0 concerns the price of ETH. Many Ethereum enthusiasts believe that the Beacon chain upgrade will positively impact the price, potentially pushing its value to yearly highs.
ETH's price has surged around 15% since the deployment contract was announced last week, though Bitcoin's recent push for an all-time high could also have contributed to the rise.
Currently, ETH trades at $450.