Ethereum (ETH) Options Interest Hits All-Time High
The booming BTC options market has overshadowed the rising volumes of ETH options on Deribit.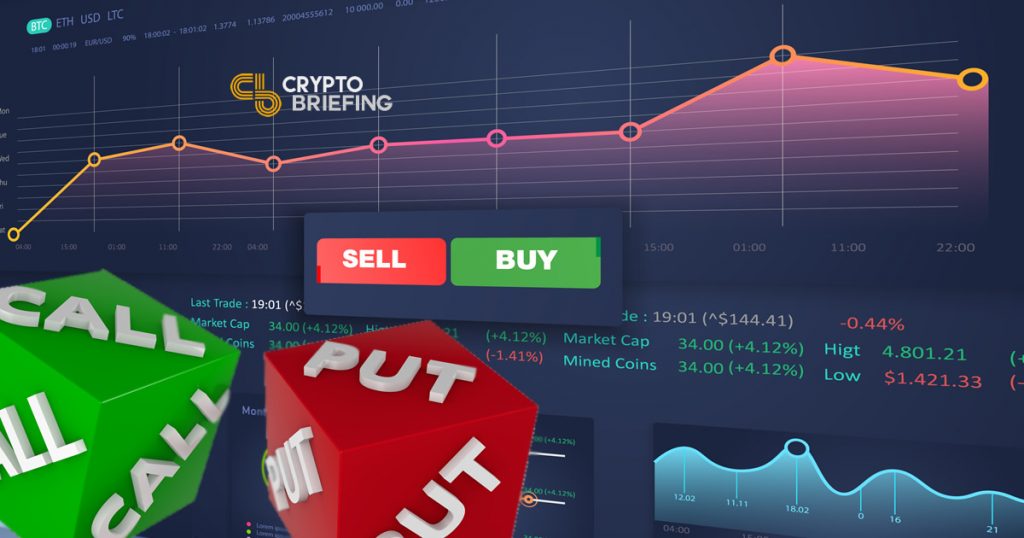 While BTC options open interest broke past the $1 billion threshold, the growth in ETH options has gone unnoticed. Ether options have been making new highs every week and are closing in on $100 million of outstanding contracts.
Ether Liquidity on the Move
The bullish case for ETH has made headlines throughout the week, and the rise of ETH derivatives is a new addition to the list.
Deribit's options market has seen significant demand for ETH options over the last month. Volumes, too, are on the rise with several days in the previous week ending with over $10 million of volume.
There is significant room for the options market to grow, however. BTC options open interest are about 0.77% of market cap, while the same metric is just 0.43% for ETH.
And unlike Bitcoin, the real ETH options boom may not happen on Deribit. Ethereum's thriving DeFi movement is attempting to recreate a similar derivative infrastructure in a permissionless manner.
Eventually, this demand could shift to decentralized alternatives, but until there are better security and more accessible, more significant players will prefer to use platforms like Deribit.
Opyn, a DeFi options protocol, launched earlier this year and has seen smooth sailing with an exponential rise in activity. But considering the nascency of DeFi, it still isn't completely safe.
The case of Hegic Options exemplifies the risk of using emerging DeFi primitives. Eager to launch, the project fell to both a bug and poor product design, all in a month.
Until DeFi is genuinely usable for non-technical users who value utility over ideals, Deribit is likely to be the home of ETH option liquidity.