Ether Prepares for a Significant Price Movement
Expect pullback before heading onwards.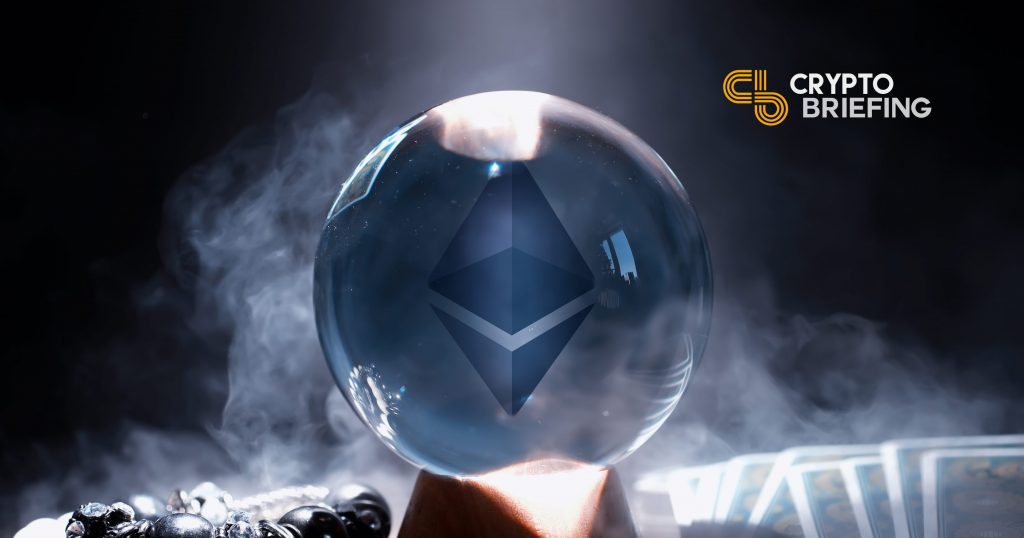 Despite the recent rally, several technical patterns estimate that Ether is bound for a correction.
Ether Before the Storm
Ether experienced a bullish impulse that saw its price surge over 40% since the beginning of the year. This cryptocurrency went from trading at a low of $126.40 on Jan. 3 to a high of $179 on Jan. 18.
Following the peak, ETH retraced nearly 10% and has been contained within a narrow trading range since then. The low levels of volatility seen since Jan. 19 suggest that a major price movement is underway.
ETH/USD by TradingView
Based on the TD sequential indicator, the next significant price movement could be to the downside. This technical index recently presented a sell signal on ETH's 3-day and 1-day chart in the form of a green nine candlestick. Such a bearish signal forecasts a pullback that could last for one to four candlestick or the beginning of a new downward countdown.
A red two candlestick trading below a preceding red one candle could be used as confirmation of the bearish formation.
ETH/USD by TradingView
Along the same lines, a head-and-shoulders pattern appears to be developing on ETH's 4-hour chart. This technical formation estimates a momentum reversal from bullish to bearish. A move below the $165 support level, also known as the neckline, could signal a sharp decline. Such a downward movement will need to be confirmed by a large spike in sell orders.
The bearish pattern projects a 10% plunge that could take the price of Ether to $147. This target is determined by measuring the distance between the head and the neckline and adding it to the breakout point.
ETH/USD by TradingView
The Fibonacci retracement indicator prevails that to hit this bearish target there are certain levels of support that Ether will need to break first.
Closing below the 23.6% Fibonacci retracement level could be followed by a move down to the 38.2% Fibonacci retracement level that sits at $155. If ETH is able to break through this significant level of support then a move to the 50% Fibonacci retracement level becomes very likely. This is also where the target presented by the head-and-shoulders pattern sits.
ETH/USD by TradingView
Nevertheless, a sudden increase in demand for Ether could jeopardize the bearish outlook. If this cryptocurrency surges and moves above the recent high of $179, the probabilities for a further advance to $191.50 increase exponentially.
Moving Forward
Ether is consolidating after the significant rally it has gone through since the beginning of the year. Periods of low volatility are usually followed by periods of high volatility. Based on the previous technical analysis, it seems like the next major price movement could be downward.
However, the demand for ETH could pick up at any minute invalidating the pessimistic views. Only time will tell whether support or resistance will break first.