Ethereum Back Above $3,000 Amid Supply Crunch
Two days after EIP-1559 has gone live, Ethereum has broken $3,000.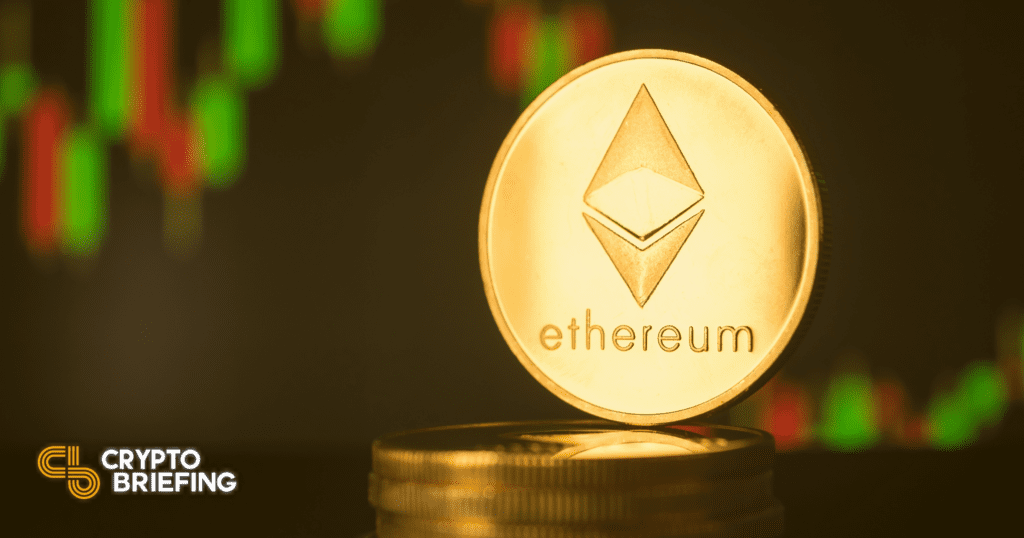 It's the first time Ethereum has traded above $3,000 since May.
Ethereum Rallies on EIP-1559
Ethereum has broken $3,000 for the first time since May.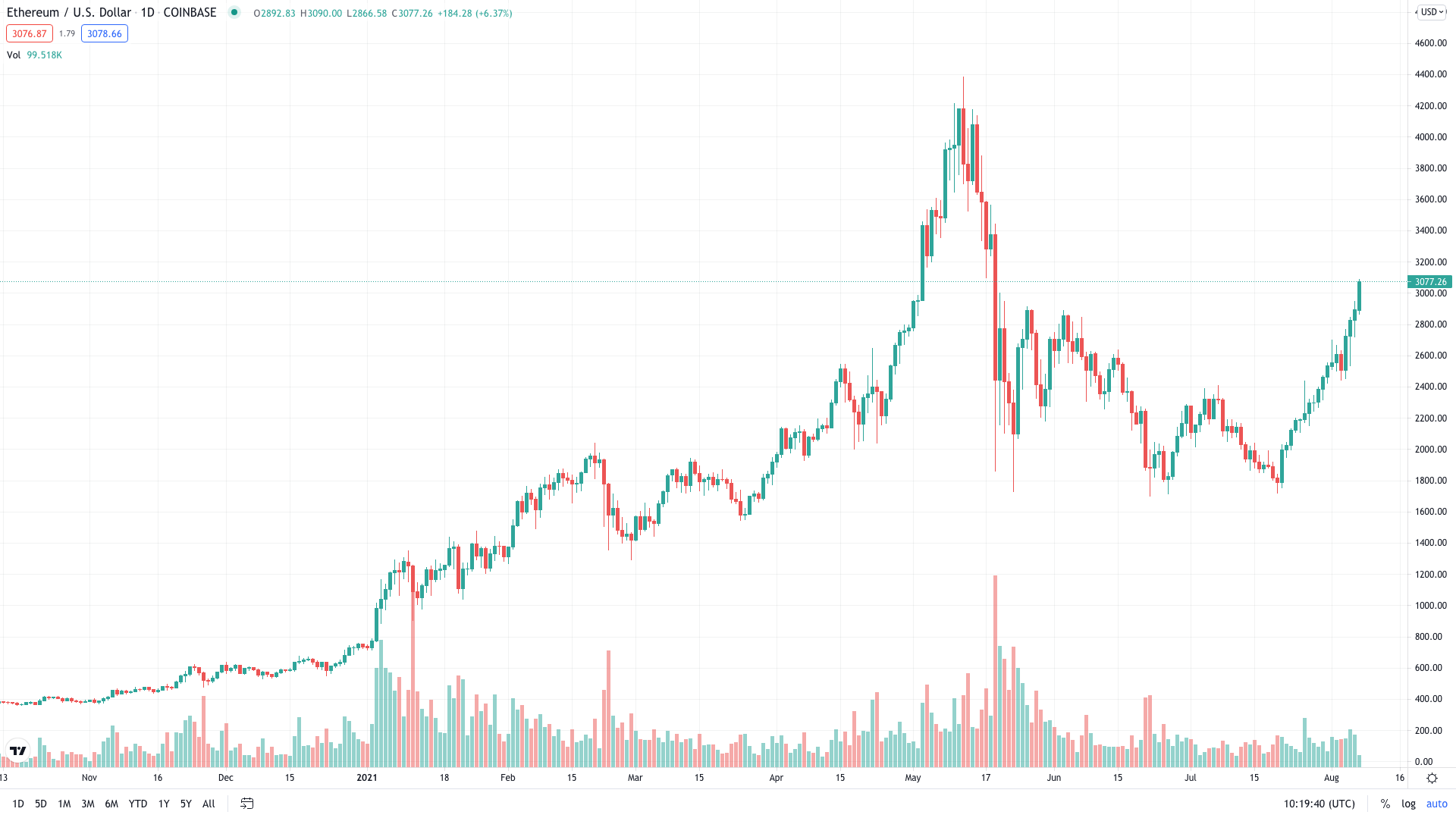 ETH is up around 12% in the last 24 hours following a two-week rally, currently trading at $3,077. It hit a low of around $1,730 on Jul. 20 before optimism returned to the market; it's been recording new highs most days since then.
From Jul. 20 to Aug. 2, ETH recorded 13 consecutive daily green candles—the longest run of green closes in the asset's history. It briefly dipped on Aug. 3, before returning to bullish momentum.
The most important contributing factor behind the rise might be EIP-1559, Ethereum's fee burn mechanism that shipped on mainnet Thursday. EIP-1559 aims to make Ethereum transactions more predictable by introducing a base fee for gas. The majority of the fee also gets burned, in turn reducing the circulating ETH supply.
According to data from ultrasound.money, Ethereum has already burned over 8,750 ETH, the equivalent of around $26.9 million at today's prices. The current biggest driver fueling the burn is OpenSea, the leading NFT marketplace. The NFT market has also been in a frenzy recently, which bodes well for Ethereum (the vast majority of NFTs live on the network, and ETH is generally used as a currency to pay for the assets).
Over 6.5 million ETH has been deposited to Ethereum's staking contract, while data from Glassnode shows that around 10 million ETH is locked in DeFi, with over 22.5% of the supply locked in smart contracts. This means that fewer coins are in circulation, and with the added burning effect from EIP-1559, ETH is facing a supply-side crunch as demand surges.
ETH last broke $3,000 in May during a period of retail-driven mania across the crypto market. It topped out at $4,357 before a market-wide crash, which means it's now about 30% short of a new all-time high.
Disclosure: At the time of writing, the author of this feature owned ETH, ETH2X-FLI, and several other cryptocurrencies.