Ethereum Aims for 13th Consecutive Green Candle Close
This is the longest run of green daily closes in the asset's history.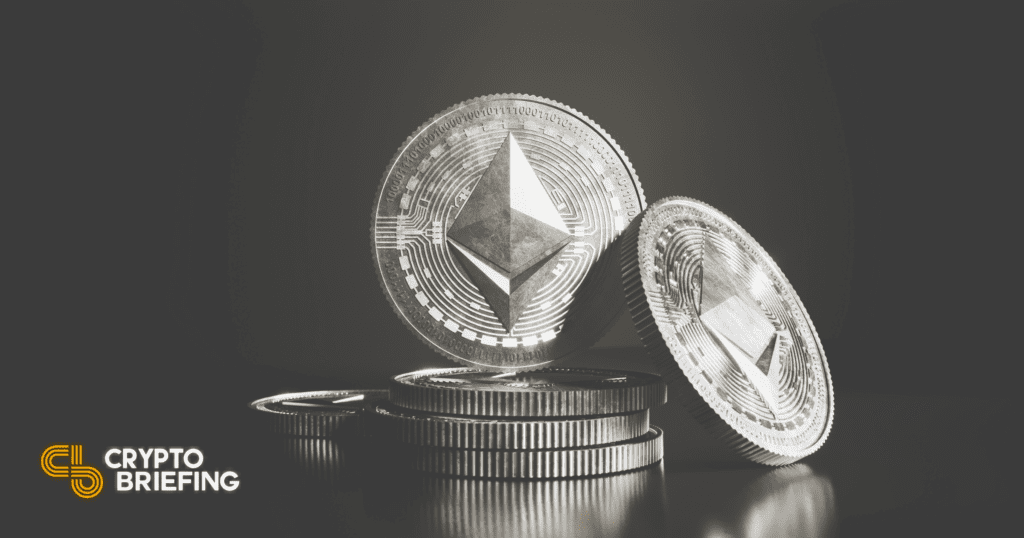 Ethereum has achieved its 12th green daily candle in a row.
Ethereum on a Rally
Following the recent crypto market reversal, Ethereum is in bullish mode.
From Jul. 21 to Aug. 1, ETH has closed each day at a higher price, registering the longest period of sustained daily gains in the asset's history. The current run has taken the 2nd largest cryptocurrency from lows of $1,793 up to $2,554 as of yesterday's close, gaining 42.4% in 12 days.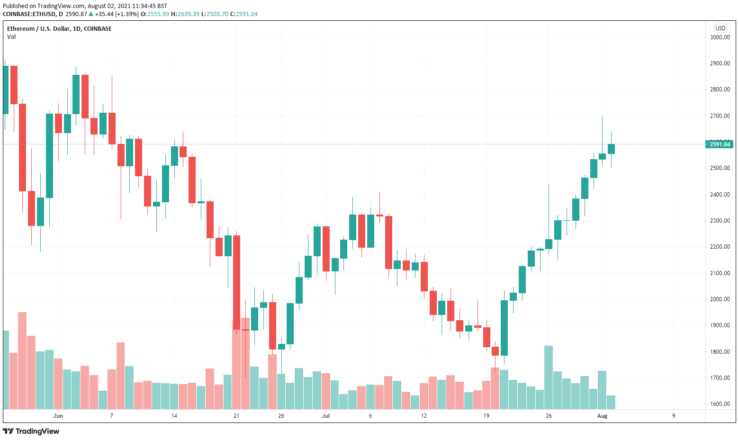 The previous longest streak of green candles occurred in January 2018 when ETH soared to $1,420 for the first time at the tail-end of a major bull run.
While crypto markets have shown signs of recovery over the past week, Ethereum has so far outpaced Bitcoin, which has seen a smaller increase of 33.3% since Jul. 21.
One of the biggest catalysts for the current run is likely the highly anticipated London hardfork, set to go live on the network on Aug. 4. London contains EIP-1559, which introduces a fee burn on a base amount of the gas used to pay for transactions on the network. Many view EIP-1559 as a potential catalyst for upward price momentum because it adds deflationary pressure to ETH, increasing its scarcity.
This weekend also saw a flurry of activity in the NFT space on the Ethereum network. ETH is typically used as the currency for NFTs. Several high-profile buyers including Gary Vaynerchuk and hedge fund Three Arrows Capital bought up NFTs from leading projects such as Art Blocks and CryptoPunks, sending prices soaring. Onlookers have already started to compare the current spike in NFT trading to last year's "DeFi summer" when the network experienced a surge in activity on dApps such as Uniswap and Compound. This time, NFTs look to be bringing in a new crowd of users speculating on the future value of digital assets on Ethereum.
ETH extended its gains early Monday, trading at $2,591 at the time of writing.
Disclaimer: At the time of writing this feature, the author owned BTC and ETH.