Has Crypto Entered "NFT Summer"?
NFTs are experiencing a summertime boom.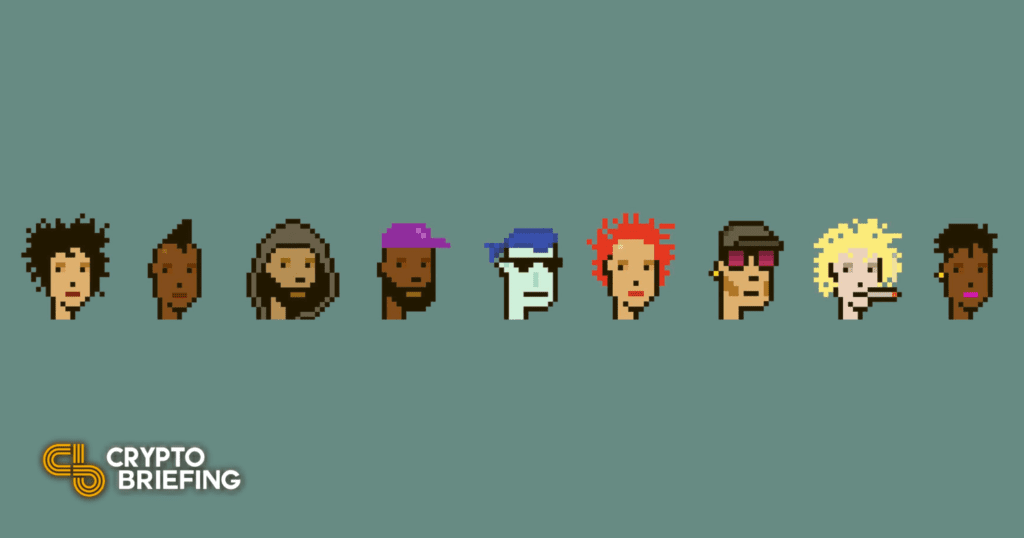 Key Takeaways
NFTs are a type of asset that offer provable scarcity and ownership by recording data on a blockchain.
Demand for CryptoPunks and other sought-after NFTs has risen over the weekend.
Some have suggested that crypto is in the midst of the NFT equivalent of last year's "DeFi summer."
Prices for in-demand NFTs like CryptoPunks, Autoglyphs, and Fidenza have hit record highs this weekend, while projects like Axie Infinity have exploded in popularity over the last few weeks. Is "NFT summer" upon us?
NFT Collectors Pay Out for Punks
The NFT market is in a frenzy.
Prices for the most sought-after NFTs have soared this weekend amid renewed interest in the digital assets space. CryptoPunks, arguably the most coveted NFT collection, has had a particularly big few days of trading. On Friday, the popular entrepreneur turned NFT enthusiast Gary Vaynerchuk purchased an Ape, one of the rarest Punks in the collection, for roughly $3.7 million. Vaynerchuk has previously confirmed that he owns more than 50 Punks, and he's not the only celebrity to have taken an interest in the technology: aside from the various stars who have released their own pieces, Jay-Z caused a stir when he changed his Twitter avatar to Punk 6,095, suggesting that he'd bought the piece. Snoop Dogg also appears to be following the space closely.
Punk 2140 bought for 1,600 ETH ($3,764,576.17 USD) by 0xd6a984 from 0x497059. https://t.co/Jx6k65riVf #cryptopunks #ethereum pic.twitter.com/xPfVywTj1a

— CryptoPunks Bot (@cryptopunksbot) July 30, 2021
An NFT is a non-fungible token, a type of unique asset that stores data such as sales history on a blockchain, usually Ethereum. Unlike other crypto assets like Bitcoin or Ethereum, NFTs are not interchangeable. They can encompass digital art, music, memes, tweets, or any other type of content that can be tokenized, which led to a flurry of interest among artists, celebrities, and other popular figures at the height of the crypto bull run earlier this year.
The most widely publicized moment of the NFT movement came when the digital artist Beeple sold a piece for $69.34 million at Christie's. In CryptoPunks' case, they take the form of 24×24 pixel art images. The data for an NFT can be used to verify the owner and rarity of an asset, which is why some of the rarest Punks can sell for millions of dollars. Most NFTs are digital assets, though they can also be represented in physical form.
Following Vaynerchuk's Friday purchase, a so-called Ethereum "whale" went on a CryptoPunks buying spree, sweeping up 88 Punks in a matter of minutes. The buyer reportedly paid Mining DAO to execute the transaction in one block to avoid frontrunning. Another wallet, thought to be connected to the leading investment and trading fund Three Arrows Capital, purchased an additional set of Punks and various other NFT pieces on the same day.
On Saturday, meanwhile, a crypto trader popularly known as Keyboard Monkey sold a rare Zombie Punk for $1.98 million after purchasing it for $1.04 million two days earlier. This weekend also saw ArtBlocks creator Snowfro sell an Ape Punk they'd purchased for 2.5 ETH in December 2017 for 2,250 ETH. That's a net profit of about $5.4 million. While Apes and Zombies are some of the most valuable Punks, the floor price for the collection has jumped to 34.25 ETH—just short of $90,000. In the fallout from the crypto market crash in May, the cheapest Punks were briefly trading for closer to 15 ETH.
CryptoPunks were among the earliest examples of NFTs on Ethereum, which partly explains their popularity. 10,000 Punks were released for free in 2017 and their value has skyrocketed as NFTs have gained popularity in recent months.
The Generative Art Explosion
While CryptoPunks have taken the spotlight in the NFT space this weekend, demand for other prized pieces is also soaring. The prices for Autoglyphs, a generative art NFT collection by CryptoPunks creators LarvaLabs, have risen along with Punks, with the four most recent sales fetching between roughly $643,000 and $707,000 apiece (Autoglyphs were initially sold for a 0.2 ETH donation, roughly $500 at today's prices).
NFT & @artblocks_io summer

Just brokered 1200ETH / $3M worth of @tylerxhobbs Fidenzas. And facilitated 1100ETH / $2.8M worth of @larvalabs glyphs

🤯 Over 2500ETH / $6.4M of Fidenzas moved within last 24 hours pic.twitter.com/RIJgMZcAh7

— bonafidehan.eth (@bonafidehan) August 1, 2021
Generative art has been a huge hit in the NFT space in recent months. The pieces are generated by an algorithm that can create unique pieces that get wrapped and tokenized on Ethereum. Alongside Autoglyphs, one of the most popular generative art projects has been Art Blocks. The project hosts various collections by generative art creators, including Snowfro, who launched with the much-loved Chromie Squiggle collection. One of the most sought-after collections in the prized Art Blocks Curated series, Tyler Hobbs' Fidenza, has also seen an uptick this weekend. The trading volume for the series is up to 12,261 ETH on OpenSea, the NFT marketplace that raised $100 million in a funding round in July (Art Blocks Curated is currently second in volume on the platform behind only CryptoPunks). Several pieces have sold for upwards of 30 ETH in the last few hours.
Growing Demand for Avatars
The weekend also saw gas prices soar above 1,500 gwei for the release of the Animetas collection. Many other NFT drops have led to similar gas spikes in recent weeks. Parallel, another highly anticipated NFT collection, also went on sale yesterday, though the project was praised for setting up an off-chain reservation system and 24-hour transfer period that alleviated any network congestion.
Prior to this weekend, surges in gas fees had been a recurring issue for various "avatar" drops. The likes of Bored Ape Yacht Club, Cool Cats, and Sup Ducks have found success by creating collections of unique animal characters with differing rarity traits. Many of these projects borrow from the same formula as CryptoPunks, and like with the canonical Larva Labs project, collectors frequently use the pieces they buy for their social media avatars. The avatar NFT craze hit a peak this week when Mila Kunis released a collection called Stoner Cats; the pieces unlock access to her animated series of the same name. With Buterin and other famous guests featuring as voice actors in the series, the drop proved popular, though it wasn't without problems: a poorly written smart contract led to 300 ETH worth of failed gas transactions (Ashton Kutcher, Kunis' partner who had a hand in arranging the drop, has since confirmed that ETH will be refunded to those who ended up with a failed transaction).
Bored Ape #197 just sold for 109 ETH ($191,897) 👀 pic.twitter.com/c6pe4O2JML

— nft now 💭 (@nftnow) June 26, 2021
While some have suggested that avatar NFTs have hit a point of saturation, Coinfund founder and CEO and curator at the NFT gallery FIRSTEDITION.XYZ Jake Brukhman thinks that the trend is here to stay. Commenting on the ongoing boom, Brukhman told Crypto Briefing:
"Recent metrics show that 26 of the top 30 NFT series by volume are avatar series, showing a crypto-native product market fit across trading and adoption. Of the last 30 days or so, about $600 million of the $900 million of volume is accounted for by Axie Infinity, while the majority of the rest by avatar series. These metrics may show that mainstream users might be adopting crypto-native use cases, or in any case, gaming and collectibles are leading the way for future markets in NFTs."
Crypto Gaming and The Metaverse
The flourishing NFT project Brukhman mentions, Axie Infinity, has been the arguable standout of the NFT rush since May's downturn. Axie Infinity is a play-to-earn game that lets players breed cute pets called Axies. They can trade Axies and virtual plots of land and earn SLP token rewards as they play. The game has been especially popular in the Philippines, where the rewards paid surpass the average national salary. Axie Infinity's rise has helped its native token, AXS, surge 659% in the last month. According to data from Token Terminal, the game also took around $194 million in revenue in July, more than every DeFi protocol combined (AXS holders earn a portion of that revenue, which partly explains the surge). The rarest Mystic Axies and Genesis plots of land are now selling for six figures.

Decentraland is another NFT-based game that shares some similarities with Axie Infinity: players occupy a virtual reality world and can interact with others. Decentral Games, the group behind Decentraland, has partnered with Atari Games, the electronic musician Boys Noize, and even Amnesia nightclub as it builds out what's becoming known as "the metaverse."
The metaverse has also caught the attention of other world-renowned DJs like Richie Hawtin and Deadmau5, who both partnered with the Animoca Brands virtual world The Sandbox earlier this year.
NFT Summer and the Multichain Future
With trading volumes soaring across various niches within the NFT space, some crypto followers have suggested that the sector is in the midst of an "NFT summer," a supposed follow-on from last year's fabled "DeFi summer" when the yield farming craze reached a point of mania. DeFi cooled off after an intense August that saw speculation over "food tokens," multi-million dollar scams, vampire attacks between projects, surging gas fees, and valuable airdrops, though it's unclear whether NFTs will meet a similar fate.
While the vast majority of activity in the NFT space is happening in the Ethereum ecosystem today, activity is also beginning to take off on other networks. An NFT marketplace called Metaplex recently launched on Solana, with new projects like SolPunks, a more affordable derivative of Ethereum's CryptoPunks, emerging on the network. As Ethereum continues to struggle with gas issues, it's possible that activity could move to other Layer 1 blockchains. Moreover, with leading marketplaces like OpenSea looking to support other chains, it's not unlikely that buyers in the market will start collecting pieces that live on the likes of Tezos.
The Ethereum scaling solution Polygon now hosts many NFT gaming projects, offering users transactions at a higher speed and lower transaction cost than Ethereum mainnet. Meanwhile, the StarkWare-powered Immutable X is working on bringing NFTs onto Layer 2. Other Layer 2 solutions like the Optimistic Rollups Optimism and Arbitrum are expected to go live this summer, though they've been more popular with Ethereum's DeFi "blue chips" so far.
The surge in activity in the NFT space has also been reflected in the price of its reserve asset, ETH. Ethereum's native currency is by far the most used as the base money for purchasing and trading NFTs, and it's enjoyed a rise as NFTs have. It's up 18.6% in the last week, with its long-awaited EIP-1559 fee burning proposal only a few days away.
Disclosure: At the time of writing, the author of this feature owned ETH, ETH2X-FLI, and several other cryptocurrencies.