Ethereum Community Gets Another Airdrop for the Holidays
Ironically, many recipients of Gas DAO's native token have found that the airdrop isn't worth claiming due to Ethereum's high gas fees.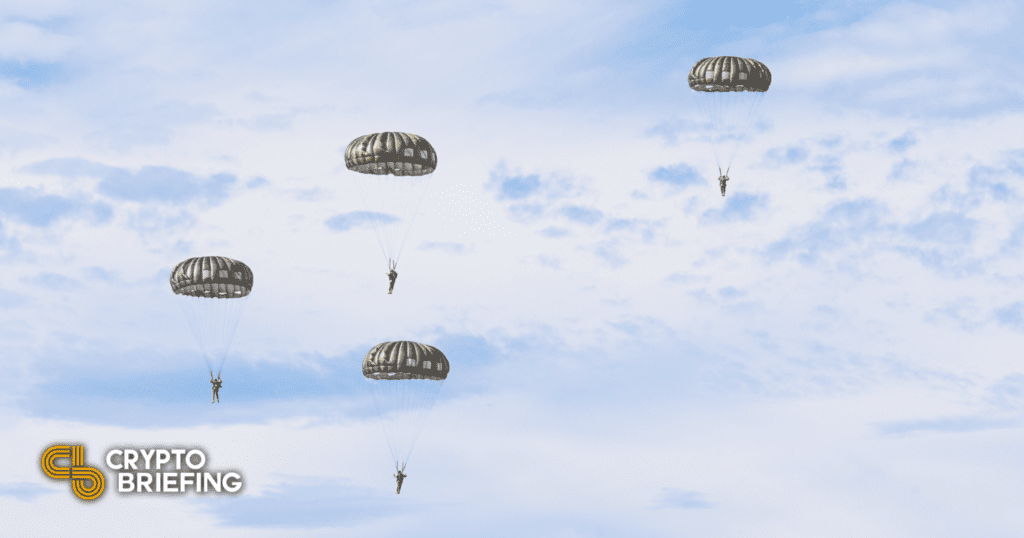 Key Takeaways
Gas DAO is a new project aspiring to give Ethereum's most active community members a voice.
It launched today with a token airdrop to 643,000 of Ethereum network's most active users.
The token has a total supply of one trillion coins. It's currently trading at fractions of a penny—down over 40% from its all-time high.
Gas DAO seeks to become "the heartbeat and voice" of Ethereum's most active community.
Gas DAO Airdrops Tokens to Ethereum's Biggest Spenders
A new project called Gas DAO launched in bold fashion today by airdropping tokens to Ethereum's most active users.
The project allocated 55% of the supply of its GAS token to 643,000 of the most active Ethereum users. The distributed amount was calculated based on the amount of gas each user has spent on the Ethereum network. Users who had spent more than $1,559 on transaction fees before a snapshot date were eligible for the airdrop.
The $1,559 threshold was likely chosen as an homage to the network's EIP-1559 upgrade, which shipped as part of the London hardfork. Launched Aug. 5, the upgrade introduced a new gas fee mechanism that burns a portion of Ethereum transaction fees with each block. Previously, all of the transaction fees went to Ethereum miners. Data from ulrasound.money shows that the protocol has burned over 1.29 million ETH worth around $4.9 billion since the new mechanism was introduced.
According to a blog post introducing the project, Gas DAO is hoping to become "the heartbeat and voice of the Ethereum network's active users" through on and off-chain governance. Users holding over one billion GAS tokens will be able to submit governance proposals, while those holding at least 1.78 million tokens will gain access to an exclusive channel on the project's Discord server.
As the price has ETH has risen over the last year, transaction fees on the Ethereum network have also skyrocketed. As a result, many users have sought refuge in less expensive Ethereum competitors such as Binance Smart Chain, Solana, and Avalanche.
Gas DAO is now looking to give Etheruem's most devoted community members a voice. The project wrote on Twitter:
"Gas DAO, formed as an on-chain DAO from Day 1 through one of the largest free and fair distributions in history, now gives you the platform to make our collective wants and needs heard."
According to Etherscan data, more than 23,274 users have claimed the airdrop at press time. The GAS token is currently trading at fractions of a penny, with around $25 million circulating market capitalization and a total token supply of one trillion. Ironically, for many recipients, the gas fees to claim the airdrop are higher than the value of the GAS tokens.
Gas DAO isn't the only Ethereum DAO to launch with a high-profile airdrop this holiday season. Another project called OpenDAO memorably launched a token with a similar airdrop on Christmas Eve, rewarding anyone who had made a trade on the NFT marketplace OpenSea. OpenDAO's SOS token rallied and sent the project's market cap above $300 million market cap on Christmas Day, but it's now down 62% from its highs.
Disclaimer: At the time of writing, the author of this feature was eligible for Gas DAO's airdrop. They also owned ETH and several other cryptocurrencies.