Ethereum Engagement Surges from ProgPoW and Prices
Prices and discussion around a mining algorithm change have galvanized the Ethereum community.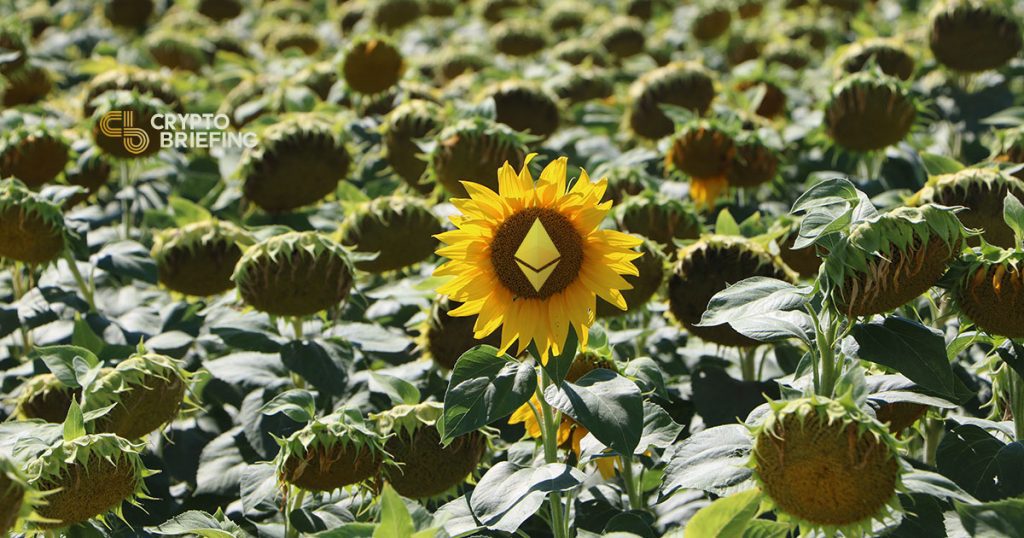 Social engagement around Ethereum has exploded, with strong price performance and discussion around ProgPoW driving the surge.
Ethereum's Community Highly Engaged
Ethereum's social engagement has picked up lately, according to crypto insights provider LunarCRUSH. The firm reported that over the past week there have been a number of spikes in social engagement.
The company analyzes social media interaction depth using a variety of metrics. These include favorites, likes, comments, replies, retweets, quotes, shares, and other metrics. By analyzing this data, LunarCRUSH can determine how engaged a community is around a particular digital asset.
ETH saw over 45 million engagements during the first day of this month. However, LunarCRUSH reported nearly 57 million social interactions 24 hours later, representing a 27% increase.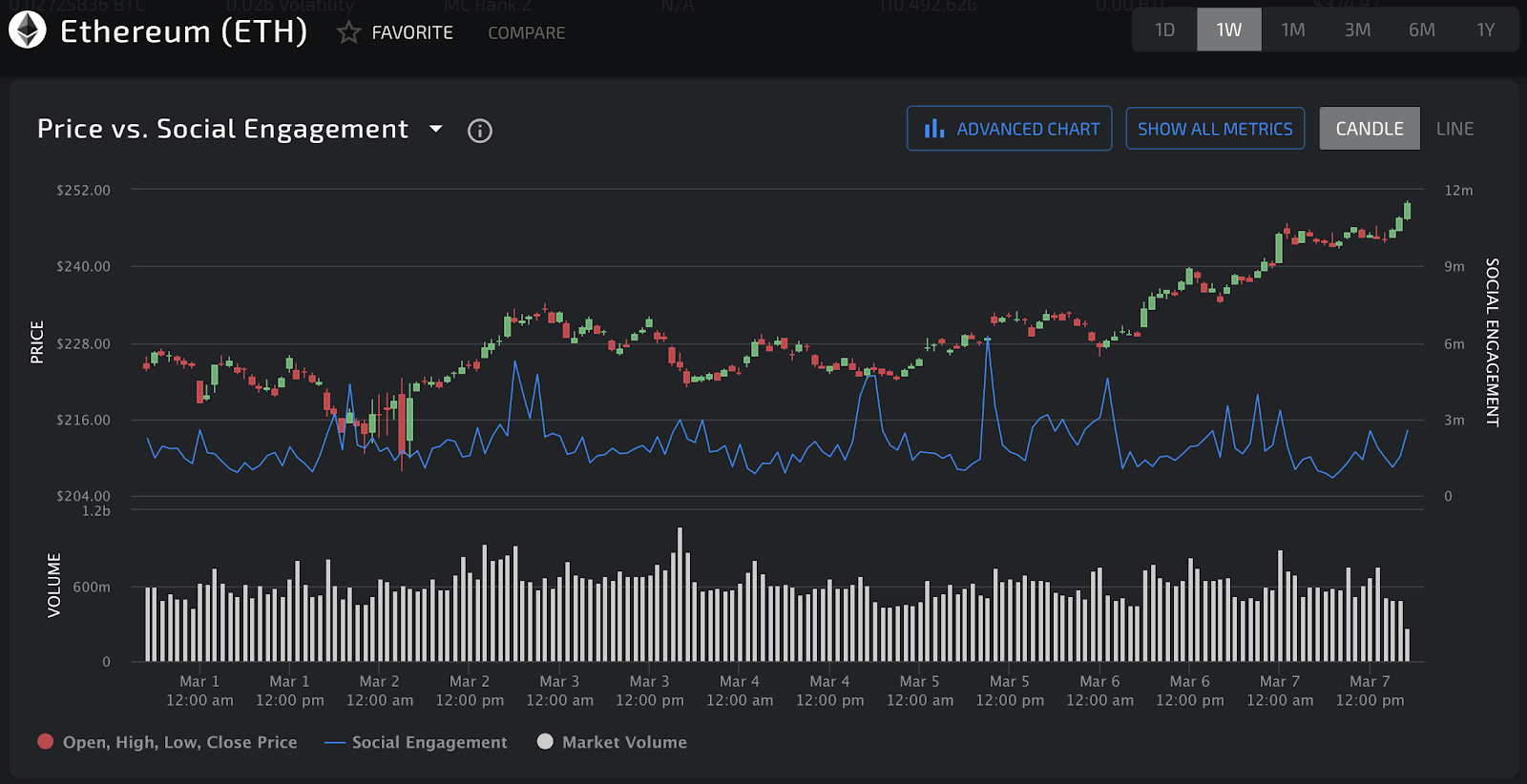 The high levels of engagement around the Ethereum community appears to be related to two focal points.
First, Ether saw its price rise over 20% since late February, outperforming many of the top cryptocurrencies. As a result, increased price discussion from analysts and crypto-enthusiasts is a natural response.
Derivatives trader Sawcruhteez, for instance, maintains that if the $232 support level continues to hold, Ether could resume its bullish trend. A spike in demand for ETH may see it test the July 2019 high of $363, according to the chartist.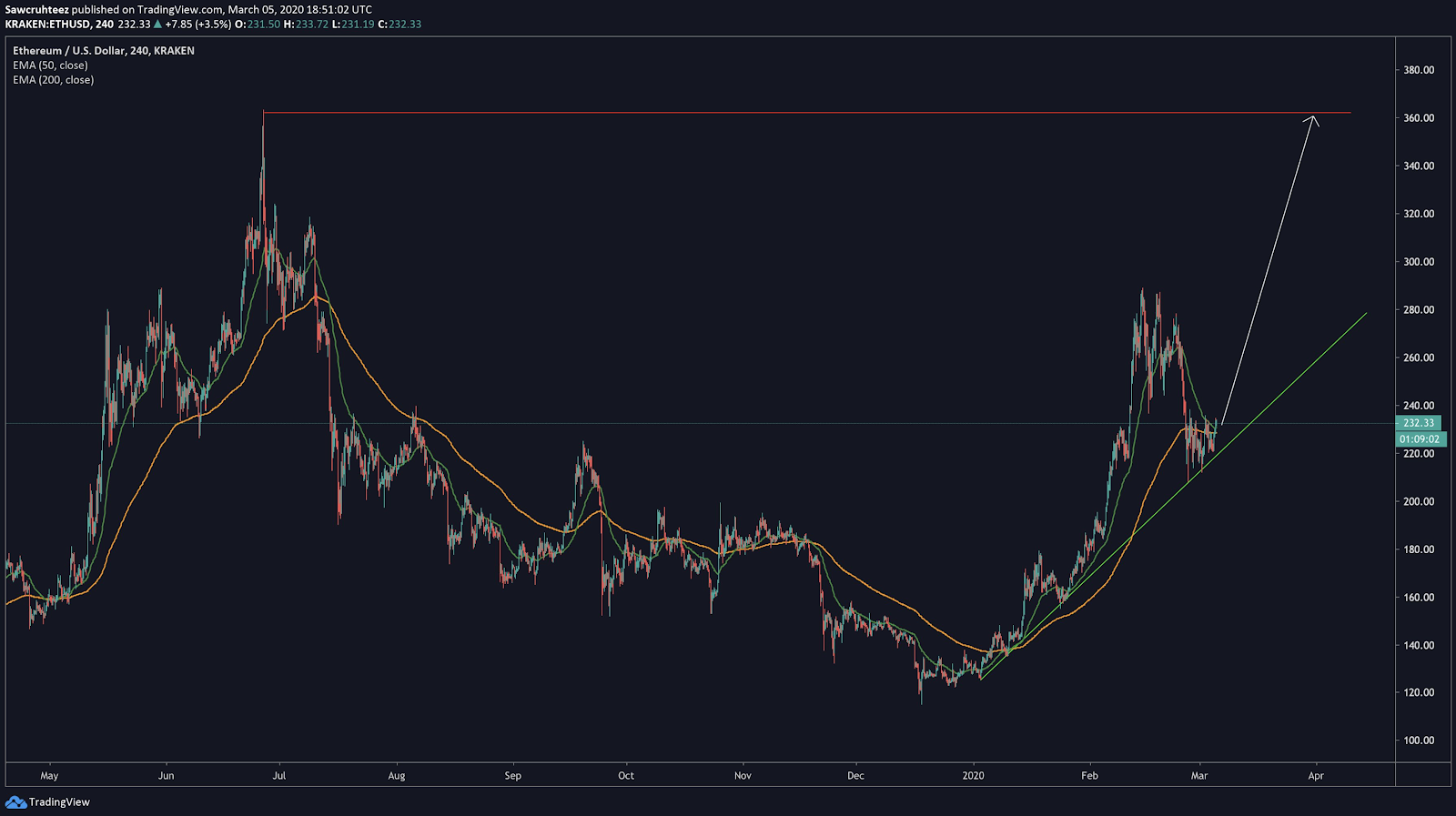 The second and most important point of discussion surrounds the controversial mining algorithm change ProgPoW.
Community Tension Around ProgPoW
The Ethereum Foundation defines ProgPoW as a proof-of-work algorithm designed to close the efficiency gap between ASICs and consumer computer hardware. This proposed change to Ethereum's hashing algorithm plans to utilize almost all parts of commodity hardware (GPUs), and comes pre-tuned for the most common hardware utilized on the network.
Proponents, like algorithm co-author Kristy-Leigh Minehan, believe that Ethereum should remain GPU-friendly. In a core developers call, Minehan explained that she would like to see a network where a broad range of devices can mine. Easy access to mining represents a great way to onboard new people into the community, said Minehan.
Meanwhile, those who oppose the system upgrade are concerned about its compatibility with existing applications and its potential security impact on the network. Some of them even argue that moving forward with the fork could create another chain split, like what happened in July 2016 with Ethereum Classic.
Despite the difference in opinions, both sides agreed that the protocol change is not worth risking a network split. It remains to be seen whether the upgrade will find its way into an upcoming fork.