Ethereum Now Settles More Value Than Bitcoin Thanks to Stablecoins
Ethereum continues to outpace every other blockchain, but ETH refuses to join.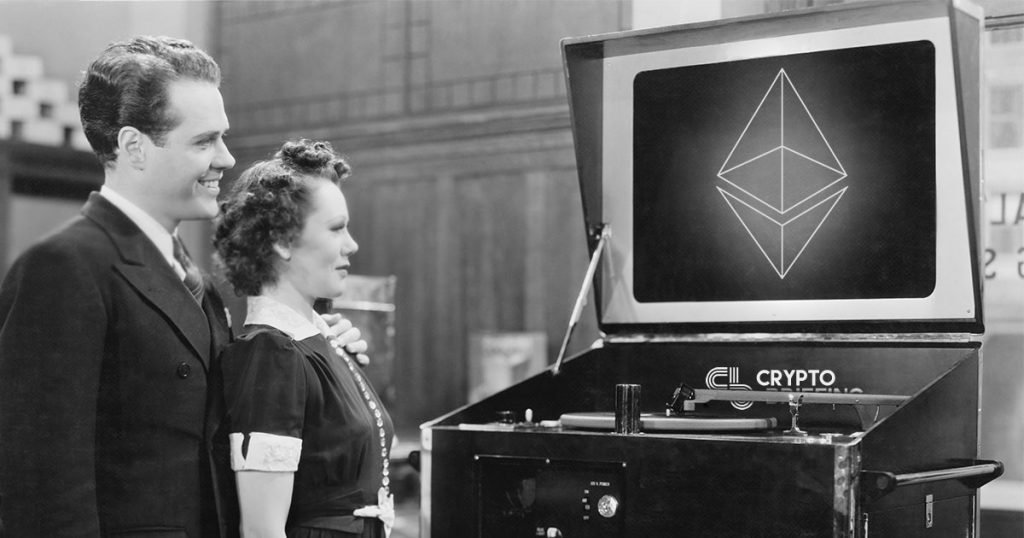 Ethereum has trounced Bitcoin to become the top public blockchain in terms of daily value settled. Despite roaring fundamentals, however, its native token ETH has failed to react.
Stablecoins Push Ethereum Forward
A report from Messari shows that Ethereum now settles $2.5 billion of on-chain value, while Bitcoin settles less than $2 billion. The rise of stablecoins has played a significant part in this, with crypto-dollars now accounting for a majority of value settled on Ethereum.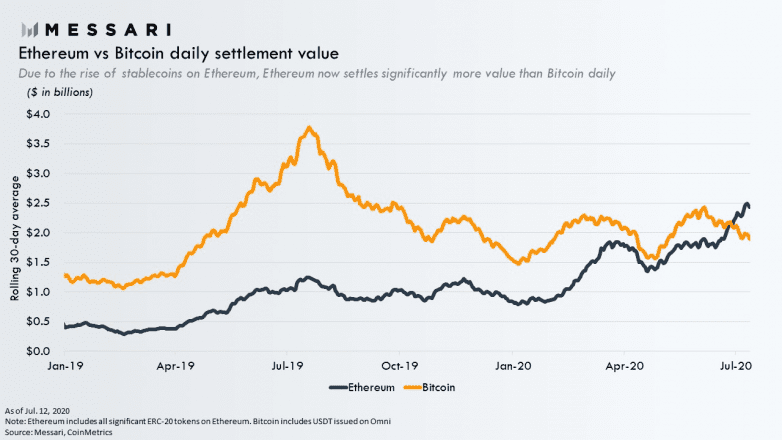 Rising usage on Ethereum has also put ETH miners far ahead of BTC miners in terms of fee revenue.
The annualized fee revenue for BTC miners based on the last 30 days of fees earned is $147.25 million, per Token Terminal. While this is no small feat, this figure is dwarfed by estimated fees of $244.05 million on Ethereum.
Annualized figures for Ethereum are bloated at the moment thanks to perpetually high transaction fees. However, if fees remain high for the entirety of 2020, ETH miners will earn more than BTC miners by a significant margin.
Rising fundamentals on Ethereum is anything but ignored, but this euphoria hasn't yet dripped into ETH's price performance. While DeFi has taken off, ETH has been trading in a $25 range for two months now, according to data from CoinStats.
As previously analyzed by Crypto Briefing, the key to ETH appreciation will be product improvements of its own, rather than relying on DeFi to sustain as the primary motor for ETH returns.
As much as I like to agree with this, I will have less than 5% ETH exposure in my portfolio until EIP-1559 is implemented.

No room to hold ETH if there's so many things you can do with stablecoins. https://t.co/TlFLEeQmLt

— Arthur 🌔⛩️🦔👻🐳 (@Arthur_0x) July 21, 2020
EIP-1559, a proposal to make transaction fees more predictable, and ETH 2.0 are seen as the top catalysts for Ethereum.
Demand for ETH is expected to expand as the launch of ETH 2.0 draws closer. According to Afri Schoedon, this can be as early as November 2020 if everything progresses smoothly.