Ethereum's Largest Crowdfunding Platform to Combat Coronavirus with Grants
Gitcoin is turning crypto community-activism into funding for public health.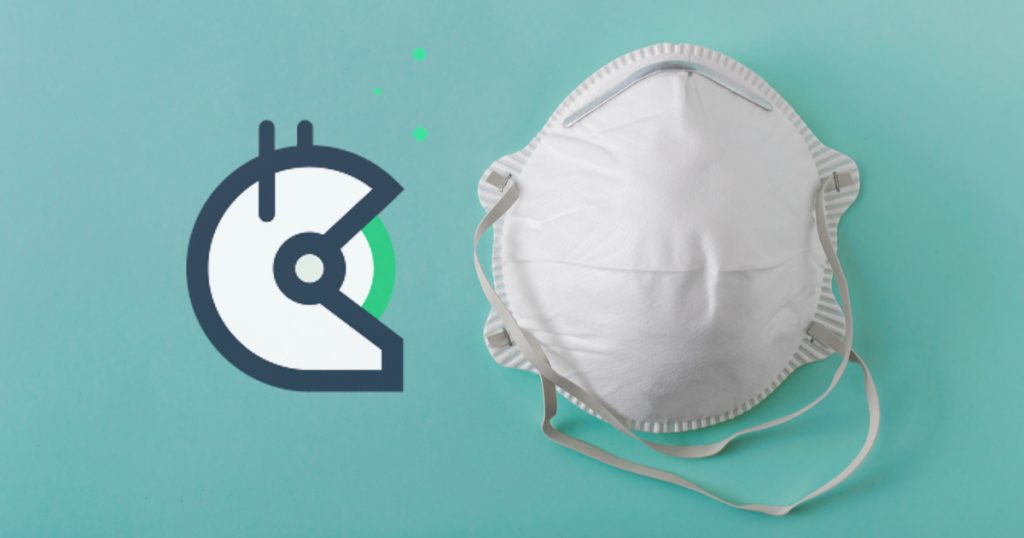 Gitcoin, the leading crowdfunding platform for Ethereum development, has announced that its next round of fundraising will include a category focused on public health in response to the Coronavirus pandemic.
Projects related to Coronavirus resistance will be categorized under Gitcoin's new "Public Health" category, which includes medical research projects and relief efforts.
Donations Will Be Matched
Gitcoin has set aside $50,000 worth of funding for its Public Health Round, and it hopes to accumulate at least $100,000. Those funds will be given to participants based on Gitcoin's donation matching system.
Gitcoin Grants Round 5 (starting 3/23) will include at least a $50K Public Health Round. Read more below for details. pic.twitter.com/ERmca71ScU

— Gitcoin 🤖 🌍 (@gitcoin) March 13, 2020
Because Gitcoin's announcement is less than a day old, no health projects have been accepted yet. However, Gitcoin is inviting the public to refer any relevant projects to the fundraiser, adding that it will work with partners to "review submissions on a case-by-case basis."
Beyond Open-Source Software
Although Gitcoin is currently focused on supporting open-source software development, it is looking to expand its platform to other public goods.
In a conversation between Gitcoin CEO Kevin Owocki and Crypto Briefing, he explained that the company has already expanded into journalism, another public good, having deployed $150,000 so far.
According to Owocki, public health is a logical next step, especially given that the global pandemic is one of the reasons crypto is down in the first place. He added:
"It is lucky for us that the product and brand we've built for software engineers scales so nicely into other important categories of public goods. All types of people can GIT COINs, not just engineers. We will of course be humble entering these new categories, but resolute about the amazing power of quadratic funding to create value in new places."
Gitcoin's Next Grants Delayed
The new initiative will be part of Gitcoin Grants Round 5, which will also include general Ethereum projects. Currently, 309 tech projects and 58 media projects are listed on Gitcoin Grants.
This round of grants was initially scheduled to begin on Mar. 16. However, on Mar. 12, Gitcoin decided to delay the event's start date by a week due to market volatility. Bitcoin underwent a massive price crash yesterday, which was reflected in prices all across the cryptocurrency market.
Gitcoin has said very little about its particular concerns, but it is worth noting that it relies heavily on Maker's Dai stablecoin for payments. Though Dai maintained its dollar peg throughout yesterday's price drop, Maker is taking emergency measures to ensure future stability.
However, according to the company, they are monitoring the MKR situation closely and at this time they see no reason to caution users against using Dai to donate.
Additionally, Ethereum is experiencing high transaction fees, which may pose another problem for Gitcoin. Right now, the average Ethereum transaction costs $0.76, up from $0.16 on March 11.
Round 5 is now scheduled to start on Mar. 23, at which point these issues may be resolved.
More Support Within Crypto
Gitcoin is not the only blockchain project that is working to combat Coronavirus.
In January, Binance pledged $1.5 million worth of Chinese yuan (RMB) to aid Coronavirus sufferers. It also donated several batches of medical supplies to Wuhan hospitals this month.
On a smaller scale, the Tezos community is offering a reward to any user who can contribute the most computer power to medical research. The prize pool contains 405 XTZ, currently worth $725 USD.
Putting fundraising aside, some upcoming event organizers have decided to support health advisories around isolation and social distancing. Consensus 2020 and Ethereal 2020, two notable blockchain conferences, have both announced plans to move to a virtual venue this year.
With Coronavirus dominating the news cycle, it seems likely that many other cryptocurrency-related projects and companies will express solidarity in the future.