eToro Analysts: Zcash Leads The Charge For Privacy Coins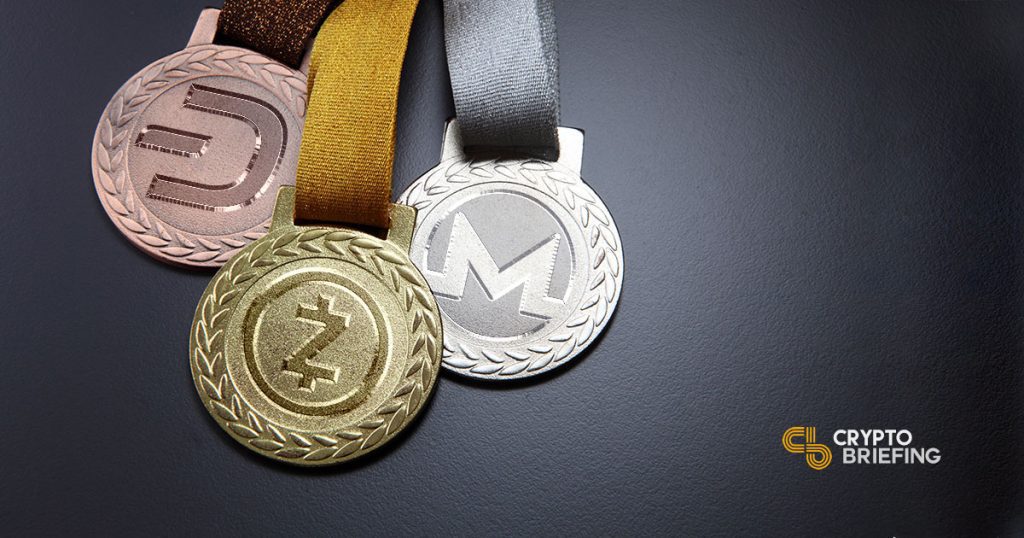 According to a research report published by eToro, Zcash (ZEC), the number 22 cryptocurrency by market capitalization, offers among the highest privacy protection among all crypto assets. Zcash, which not only shields the identities of both parties to a transaction, but also secures the history of a user's transactions as well, has a total market valuation of about $327 million.
The hallmark feature of the ZEC token is that it gives its holders the option of privacy when deemed necessary. The token gives the user the freedom to either conduct transparent transactions (dubbed 't' transactions) or fully private transactions ('z'transactions). Furthermore, Zcash also gives the users the keys to their own transaction history. Only a Zcash user can decide whether or not another individual will have access to their transaction history.
The Zcash protocol may also have regulatory favor on its side. Cameron and Tyler Winklevoss, founders of the American cryptocurrency exchange Gemini, say that among all privacy coins, Zcash is the most likely to be approved by regulators.
Part of the reason Zcash has potential for regulatory approval is that it does not fully identify as a privacy token. "Selective disclosure" is an important aspect of the Zcash philosophy; the token offers privacy for those who want it, or in situations where its users feel it is merited, but also gives the user the freedom to make certain transactions public.
Transaction fees on the Zcash network are also small, at around 0.0001 ZEC, or about $0.005 at Zcash's current price of approximately $53. Similar to Bitcoin, there is a finite amount of ZEC to go around, (about 21 million) and it operates on a proof of work concept.
Only time will tell where the adoption and market valuation of privacy tokens will go, but with Zcash's "selective disclosure" feature it may be one of the few privacy coins to get a regulatory thumbs up.
---
The author is invested in digital assets, including BTC which is mentioned in this article.