EU Officials Considered Banning Bitcoin Trading: Report
New documents reveal EU officials considered a Bitcoin trading ban to curb its energy use.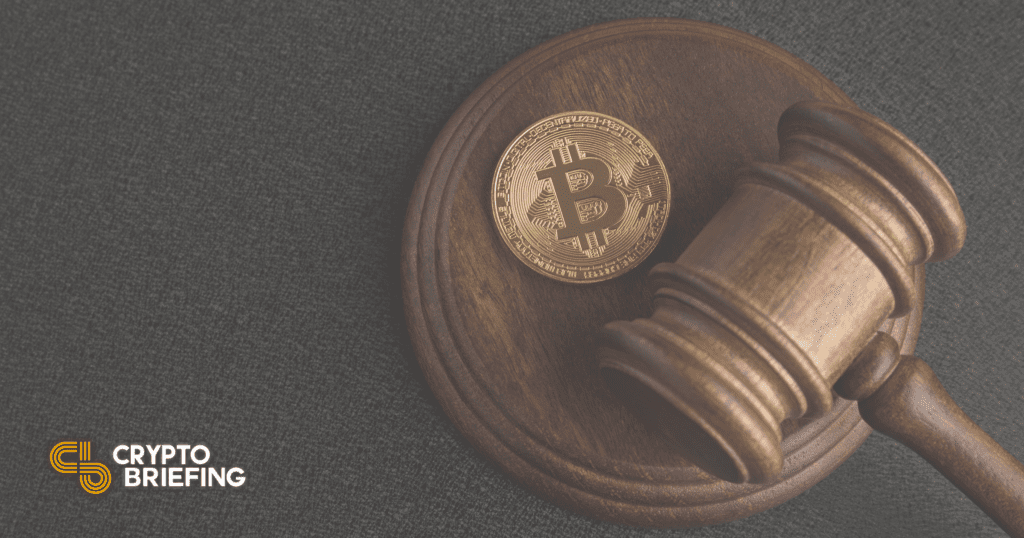 Key Takeaways
New documents have revealed the extent of anti-Bitcoin talks among European Union officials.
Officials considered a Bitcoin trading ban in addition to one on Proof-of-Work mining to curb the network's energy use.
EU representatives also asked whether Bitcoin could switch to the less energy-intensive Proof-of-Stake validation mechanism.
A document obtained through a freedom of information request reveals the measures that European Union officials have considered to help curb Bitcoin's energy use. In addition to demanding the top cryptocurrency switch to a Proof-of-Stake validation mechanism, the document indicates an outright ban on trading is also on the cards.
EU Officials on Bitcoin
EU officials don't like Bitcoin, new documents have revealed.
Digital rights organization Netzpolitik published a report Thursday highlighting the extent of anti-Bitcoin talks among European Union officials. Several documents obtained through freedom of information requests reveal how far discussions on banning Bitcoin mining and trading in the EU have progressed.
One document containing the minutes from an EU meeting with Sweden's financial supervisor and environmental agency discussed the growth of Bitcoin mining in the country. One speaker asked whether authorities could pressure Bitcoin to transition to the less energy-intensive Proof-of-Stake validation mechanism. The document stated:
"If Ethereum is able to shift, we could legitimately request the same from BTC. We need to 'protect' other crypto coins that are sustainable. Don't see [the] need to 'protect' the Bitcoin community."
In the same meeting, another speaker bluntly asked whether the EU should put a blanket ban on trading crypto assets based on Bitcoin's Proof-of-Work algorithm. Although the answer to this question was redacted to protect the "ongoing decision-making process," it highlights that such measures were clearly under consideration.
However, the most damning statement came towards the end of the meeting as officials discussed the consequences of a possible ban on investors. "How would [the] disappearance of Bitcoin affect consumers?" asked one person involved. "Participants in BTC are fully aware of the volatility of the currency/investment risk. Do not need additional protection measures," was written in response.
Those involved in the discussion appear unconcerned with the thousands of individuals around the world for whom Bitcoin acts as a lifeline. From Ukrainians using cryptocurrencies to help them flee war to Argentinians investing in Bitcoin to escape inflation, the EU seems to disregard the benefits of Bitcoin's decentralized, peer-to-peer payments system while instead focusing solely on its energy usage.
The fundamental lack of understanding of cryptocurrencies was further highlighted when one person involved questioned, "Which service does Bitcoin offer that Solana does not offer to society? If you can prove that other cryptocurrencies can operate without Proof-of-Work then why can't Bitcoin?"
For all the benefits Solana offers, it is far more centralized than Bitcoin, operating mainly under the control of the Solana Foundation. On the other hand, Bitcoin is much more decentralized, allows excess energy to be converted to a valuable asset, and offers a more reliable and uncensorable means to trade value peer-to-peer.
This same lack of understanding manifests in calls to "change the code," referring to a recent Greenpeace campaign to get Bitcoin to switch from Proof-of-Work to Proof-of-Stake. While this mantra is popular among EU politicians and environmental organizations, these groups fail to understand that Bitcoin is not heavily influenced by any single entity like Solana. There is no group you can lobby to bend Bitcoin to your will; it's a decentralized network of individual actors.
While eye-opening, the document released by Netzpolitik today covers a meeting held in November 2021. Since then, the EU Parliament has voted against legislation calling for a ban on Proof-of-Work mining. However, the document gives valuable insight into some EU officials' approaches to regulating Bitcoin. While Proof-of-Stake cryptocurrencies appear safe, Bitcoin looks likely to remain a contested issue in European politics.
Disclosure: At the time of writing this piece, the author owned ETH and several other cryptocurrencies.