European Crypto Rules Still Largely Haphazard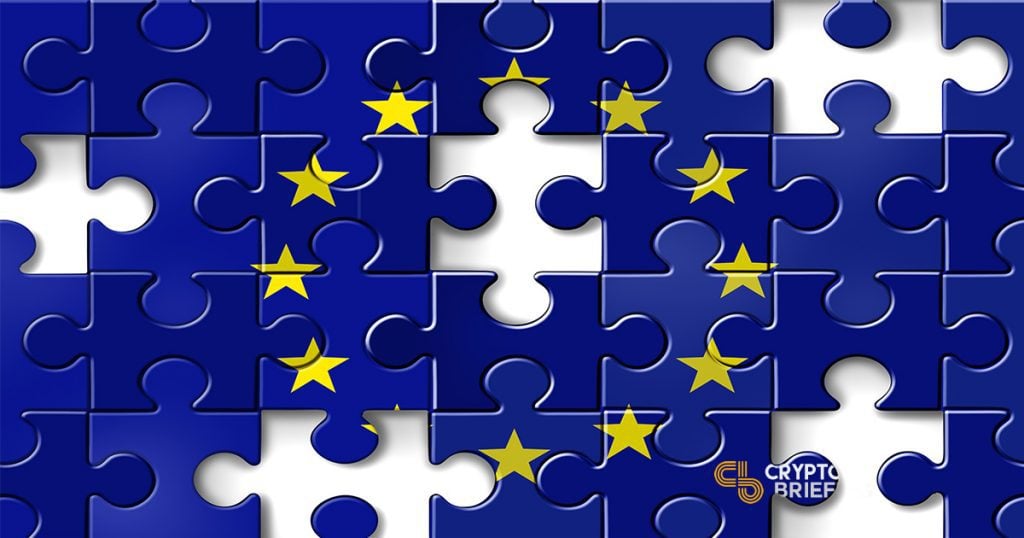 Given the cumbersome character of the European Union, it's no surprise that Brussels has been slow to take even tentative steps towards crypto regulation. There is no shortage of new committees to ponder decisions and make recommendations. But Union-wide crypto rules are still a mirage on the horizon, to say nothing of actual laws.
That doesn't mean that crypto is unregulated.In the absence of EU-wide regulations, individual member states – as well as a number of other European countries – have taken steps of their own. Not all of these local measures are positive developments for cryptocurrency; some are more interested in reaping the crop than in raising it.
Here are some of the ways national governments have stepped up to the plate:
---
The Netherlands
The Authority for the Financial Markets has recently asked the government to ban the anonymous trading of crypto assets, compelling crypto service providers to record the transactions of their users while implementing strict KYC and AML rules.
Only regulator-licensed actors would be allowed to participate in the country's crypto industry, essentially limiting the field to a small number of approved players.
The report bearing these recommendations was co-authored by the Dutch Central Bank, and issued at the request of the Minister of Finance.
---
Bulgaria
The local tax authority has begun investigating crypto exchanges, looking to collect a 10% tax recently levied on profits derived from crypto investments.
While the 10% tax may be considered a low one, the wild volatility of the asset class raises several problems with the approach of giving digital assets the same treatment as existing investment vehicles.
Another issue is that the tax authority's move has already placed significant regulatory pressure – and expenses – on industry actors that could end up damaging the local crypto ecosystem.
---
Liechtenstein
The alpine principality is not known as a European financial hub, not least because it's not part of the European Union. But the tiny statelet is punching above its weight when it comes to blockchain technology, as Crypto Briefing has previously reported.
Liechtenstein's "Blockchain Act," which was announced last spring, would set clear rules for distributed ledger technology and the companies that work with it. Liechtenstein will not regulate cryptocurrency itself, but rather regulate the flow of digital assets, including tradeable security tokens. The proposed law could make the tiny country a center of blockchain innovation, if it passes this year.
---
Malta
Malta's cryptocurrency markets – along with those of Switzerland – have long been considered the most vibrant in Europe. This is in large part due to the flexible legal infrastructure upon which they currently rest.
Unlike most of their EU-based peers, which are forever a step or two behind when it comes to innovation, Maltese authorities have decided to turn their country into "Blockchain Island," becoming the first legal jurisdiction in the world to offer full regulatory coverage to blockchain technology in general.
This has made the island a hot destination for exchange getaways. Malta's Stock Exchange has signed a MOU with Binance for developing a security token exchange, as Crypto Briefing has reported before. They've also passed laws conferring "legal personhood" to Decentralized Autonomous Organizations (DAO's).
---
Gibraltar
Having enacted comprehensive regulations on Distributed Ledger Technology at the beginning of last year, Gibraltar became the first crypto-regulated jurisdiction in Europe.
Anyone can now obtain a DLT provider license from the Gibraltar Financial Services Commission, by submitting an initial application assessment request and lending some additional weight to it by means of a £2,000 fee.
The GFSC is now cautiously considering proposals to regulate ICOs, as well.
---
Switzerland
Home to some of the most progressive laws and regulations, Switzerland has apparently taken upon itself to lead the crypto revolution in mainland Europe. The country is already home to Zug, a "blockchain valley" that serves as an incubator for many newborn blockchain enterprises.
Not hindered – for the time being – by EU pressure, the Swiss government has decided to take a uniquely creative approach to regulation, by adapting its existing financial laws to the needs of the blockchain sector. A draft proposal is expected sometime in Q1 2019.
---
The Baltic States
Estonia is always open to innovation, and issued over 900 licenses to cryptocurrency businesses last year. However, the country's enthusiasm for crypto is not unmixed; it is now fully aligned with EU law in regards to the prevention of cryptocurrency-based money laundering.
In the summer of 2018, Lithuania joined the ranks of blockchain-friendly European countries, by publishing sweeping guidelines regarding cryptocurrencies, covering taxation, accounting, and regulation as well as ICOs.
---
None of these regulations are perfect, and the patchwork character of local laws will probably be a delight to untangle when Union-wide regulation finally comes. When that regulation arrives, most crypto users will hope it will follow Malta's example; in the meantime, local authorities are managing as well as they can.
---
The author is invested in digital assets.