Experts Weigh In: Could Bitcoin Hit $6,000 This Month?
Bitcoin had a 'golden cross' moment this morning, normally a bullish signal.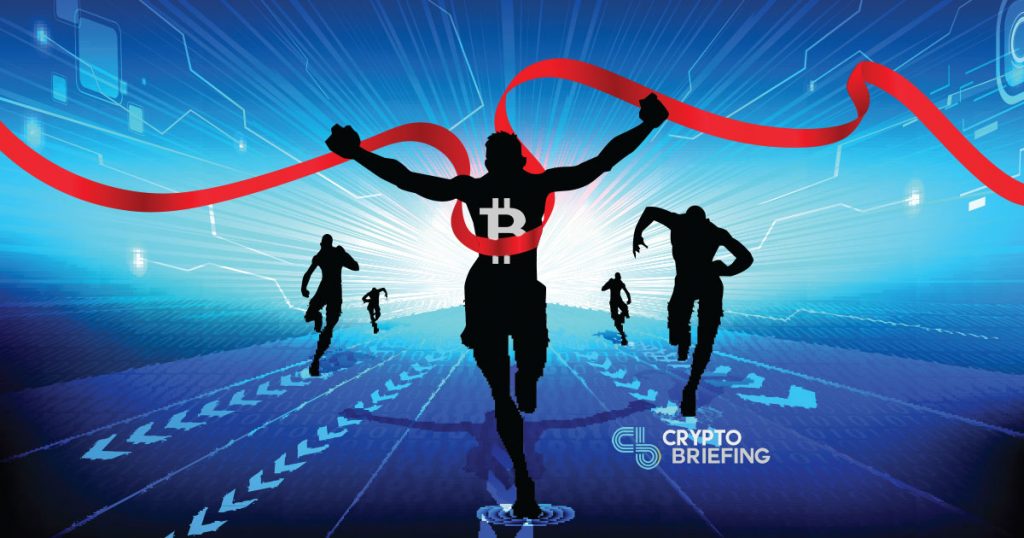 Bitcoin (BTC) has pushed far above the $5,200 mark, setting a new high for this year. The leading cryptocurrency continued to exceed expectations this week, and its trajectory shows no sign of slowing as the American trading day gets underway.
The BTC price gained more than $300 since this morning. At the time of writing, it had just reached $5,600.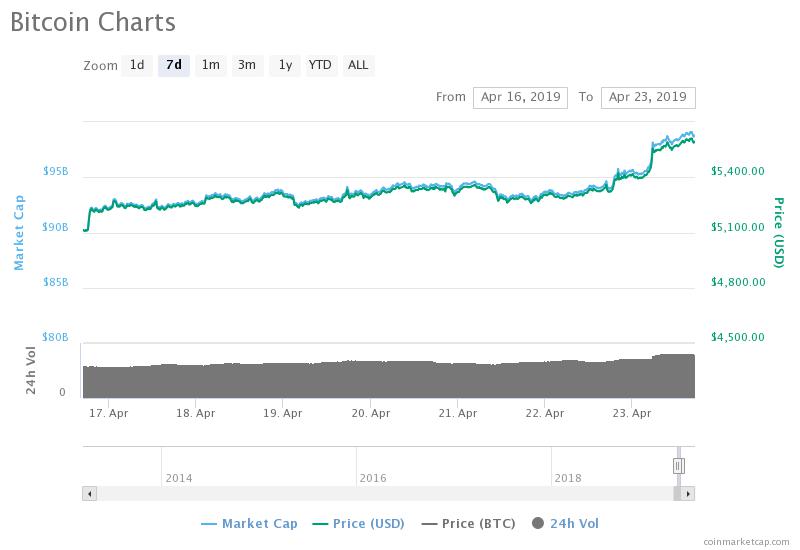 Technical indicators are also turning bullish: bitcoin's 50-day moving average has moved above the 200-day average, a pattern known as a a 'golden cross.' The pattern indicates that short-term momentum is exceeding long-term trends, suggesting that prices might continue to rise for the foreseeable future.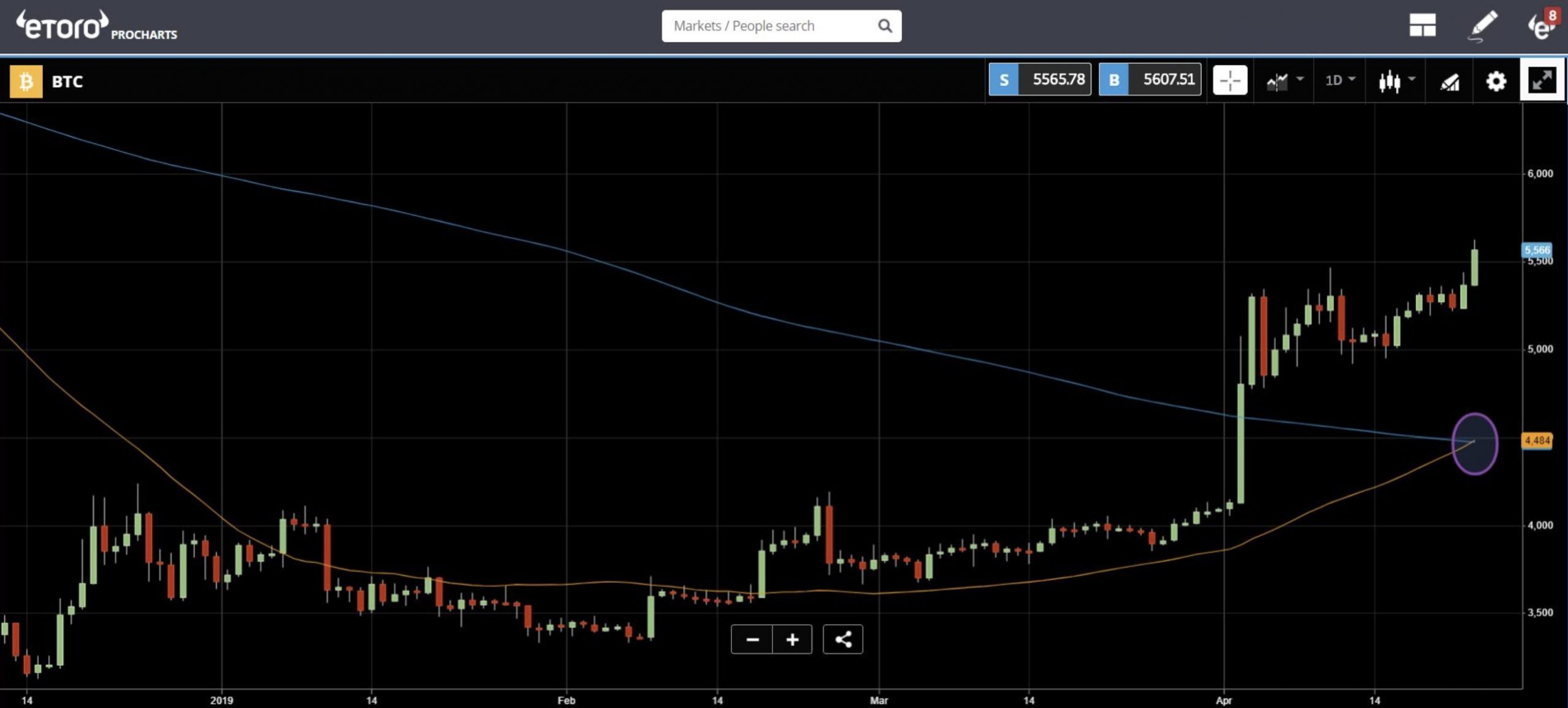 ---
Sign of things to come?
With this in mind, we asked industry figures if Bitcoin could hit the $6,000 mark – recouping the losses from November's crypto crash – by the end of April.
Vaibhav Kadikar is founder and CEO of CloseCross, a decentralised prediction market platform. He argues that significant Bitcoin price movements, up or down, tend to happen very quickly.
After BTC fell through its $6,000 support level back in early November, it took less than four weeks for it to sink to $3,200, Kadikar pointed out. "BTC depends a lot on momentum trading," he wrote in an email. "[T]he trading trajectory definitely shows signs of getting to the $6k benchmark over the coming weeks, maybe even by the end of the month."
But cryptocurrency trading is determined by market sentiment. Kadikar believes that bad news could quickly reverse the upward trend, by discouraging buyers.
---
Prediction: It might get worse before it gets better
Kailin O'Donnell, the director of NEM Ventures, goes a step further. He says that recent price actions such as the upswing earlier this month, confirm that the sector is out of the bear market.
In the immediate short-term, O'Donnell thinks Bitcoin could continue to rise. But to hit the $6,000 "psychological barrier," BTC will have to overcome "major resistance".
New resistance levels are already being established, O'Donnell notes, saying that it is unlikely for buyers to make a push big enough to trigger short stops and buy actions.
These cautions are shared by George McDonaugh, CEO of blockchain investment company KR1. In his opinion, Bitcoin is "unlikely" to push past $6,000 by the end of April, as there is simply too much downwards pressure.
That said, McDonaugh believes that a $6,000 Bitcoin could be a distinct possibility, although it is likely to see a correction to as low as $4,000. What is "most likely to happen," he predicts, is for the "[Bitcoin] price to break through $6,000 on any second or third attempt."
$6,000 was a key support level for Bitcoin last year, and breaking through this barrier would be a strong bullish signal. "The fact that we are even seriously discussing these price levels as a possibility at this time shows how sentiment has significantly shifted to become more positive," wrote McDonaugh.
A strong Bitcoin price will have a positive knock-on effect on the sector as a whole, and KR1 expects new investment opportunities from the move. It may even make $10,000 – a price not seen since early March 2018 – "the new focus", according to McDonaugh.