Facebook Says Most U.S. States Have Approved Novi
The Diem stablecoin and its Novi wallet are one step closer to launch.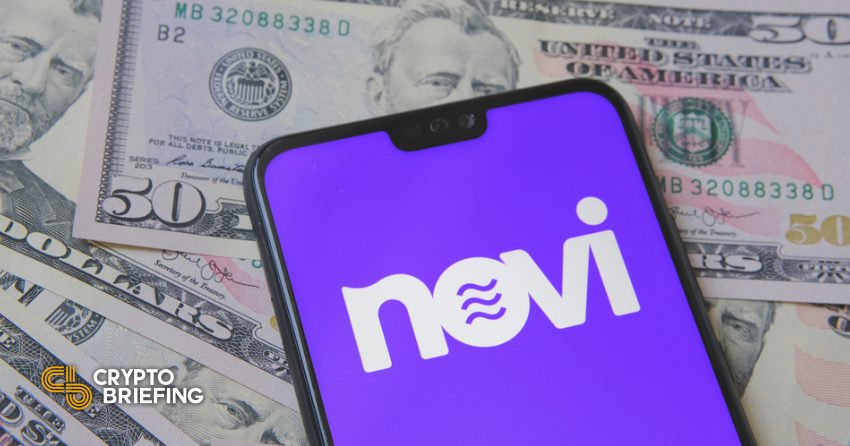 Key Takeaways
Facebook financial executive David Marcus has revealed new progress regarding the company's Diem stablecoin.
He says Diem's Novi wallet has been approved in most U.S. states.
Marcus did not reveal a launch date for the stablecoin or wallet.
Facebook executive David Marcus has provided an update on the regulatory status of Novi, the crypto wallet for the Diem stablecoin.
Novi Has Largely Gained Approval
In a recent blog post, Marcus stated that Novi has been approved in nearly every U.S. state. He added that Novi will not launch in locations where it has not received those clearances.
Marcus noted that the project originally committed to the fact that it "would not launch Novi on [Diem] without the necessary regulatory approvals." He says that the project maintained those commitments and has now consulted with international regulators.
Marcus also revealed some details about Novi's functions. He says that it will provide free person-to-person payments, both inside and outside the U.S. He also said that building a customer base in this way will help Novi profit from merchant payments in the future.
"We can then branch out and offer a variety of other financial services in partnership with respected and well regulated partners, and expand from there," Marcus explained.
No Launch Date Yet
Today's news means that Facebook's crypto is a step closer to launch after more than two years of development and delay.
The project was announced in June 2019 but quickly ran into issues. Several project members left the Diem Association beginning in October 2019. Around the same time, various European regulators attempted to block the project, while U.S. Congress interrogated Mark Zuckerberg over Facebook's involvement.
Those issues led Diem to undergo a rebrand this year and shift its attention to the United States. In May, Facebook stated that its plans to launch Diem as a stablecoin backed by the U.S. dollar, shifting away from a basket of international currencies.
Facebook, Marcus, and the Diem Association have not provided an expected release date for the stablecoin or wallet.
Disclaimer: At the time of writing this author held less than $75 of Bitcoin, Ethereum, and altcoins.