Filament Research Could Bring Blockchain To Autonomous Vehicles
Partnership with the University of Nevada, Reno will explore a blockchain network between smart vehicles and road infrastructure.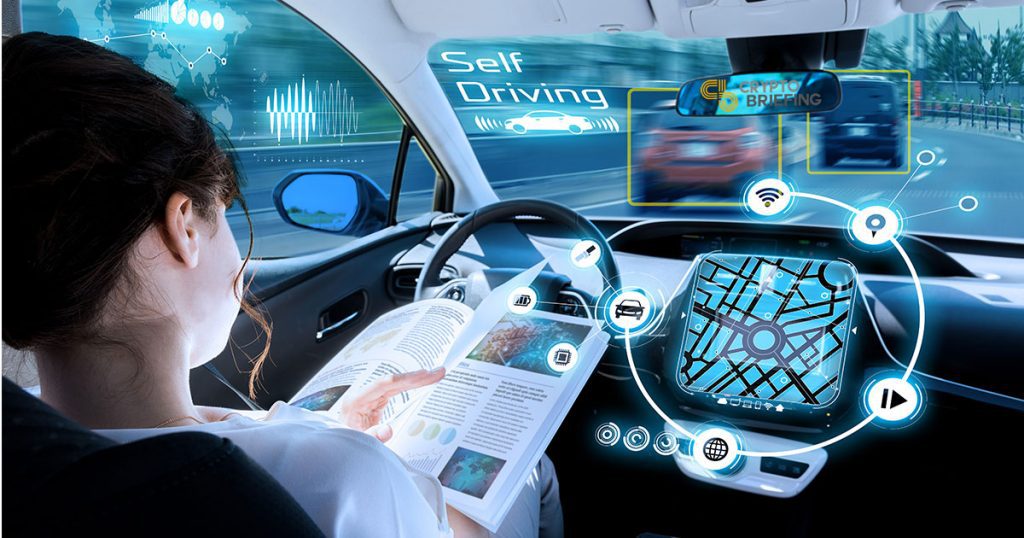 Mobility could be the next tech sector to be revolutionized by the blockchain. Self driving vehicles are inching closer to reality, and one initiative plans to use blockchain to create a decentralized network of connected vehicles.
Filament, a Reno-based provider of enterprise blockchain solutions, has joined the University of Nevada, Reno to develop applications of blockchain technology for smart vehicles. In partnership with the University's Intelligent Mobility Initiative, the company will explore creation of a new blockchain IoT network for connecting autonomous vehicles and road infrastructure.
The "smart city" project is geared at improving safety and communication between autonomous vehicles, with dedicated short range communications devices mounted at intersections. Nevada's research institute believes that while increased adoption means more automated vehicles on the road, a rapid jump in the number of connected vehicles could lead to increased risk.
"The growth in the number of connected vehicles on roads will lead to an increase in the number of IoT devices, which can potentially create vulnerabilities," said Carlos Cardillo, director of the Nevada Center for Applied Research which facilitates the Intelligent Mobility initiative.
"Working with Filament as part of Intelligent Mobility will help us to create and validate secured data generated from the many connected LIDAR devices including those in autonomous vehicles that will soon be a common feature in our cities and towns," he added. "We believe this can result in a new set of data integrity standards that others can follow when rolling out their own initiatives."
The University will begin by testing Filament's Blocklet technology, with the intent of installing it in both vehicles and a network of sensors placed along defined routs to create a trustworthy record of events. Filament sees a marriage between blockchain and self driving vehicles as the next generation of mobility.
"This is an important project for all cities preparing for autonomous vehicles as it will demonstrate how secure distributed ledger technology combined with connected, driverless cars and their surroundings can become a trusted reality," said Filament CEO Allison Clift-Jennings. "With the data recorded on a blockchain, the shared root of trust is established for transparent exchange and transactions."
Blockchain can both secure and streamline technology in any instance where information or value needs to be transferred. With the advent of self driving vehicles, distributed ledgers could compliment their systems, and potentially create city-wide blockchain infrastructure for mobility.