Shock Flippening: XRP Overtakes ETH To Become Second Biggest Crypto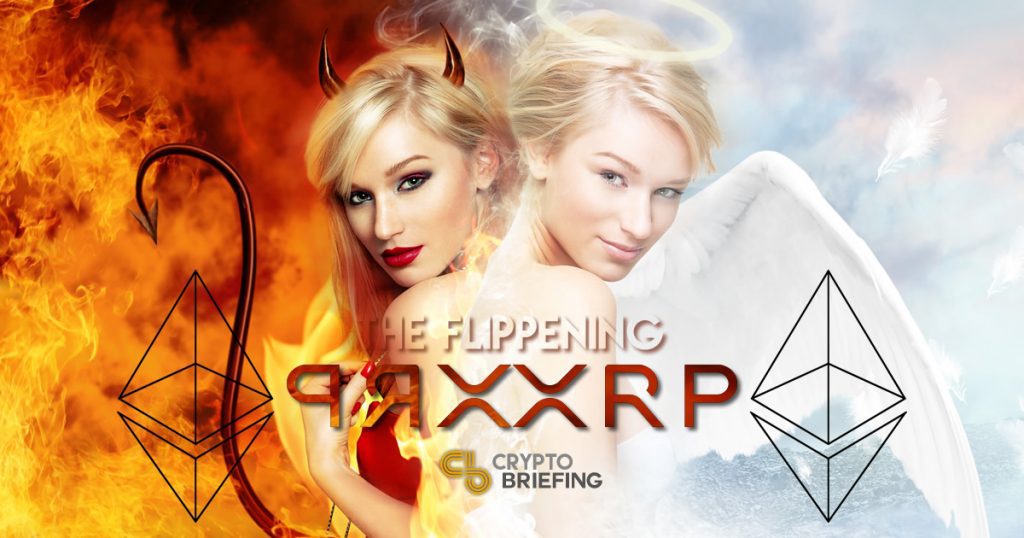 XRP is now the second largest cryptocurrency by market cap, as its value surpassed that of Ether (ETH) today.
At around 15:00 GMT on Friday, the market cap for XRP became worth more than that of ETH, according to CoinMarketCap. At the time of writing, Ether's market cap stood at $23.3bn with that of XRP worth slightly more at $23.4bn.
Although Ether has experienced some growth over the past week, it has paled in comparison to that of XRP, which has had an exceptionally strong second part of the week. Rumors that xRapid, the first commercially viable product using XRP, could be released in the next month sent prices sky-high. The coin's market cap was only worth $10.9bn at midday Tuesday, it has since more than doubled in value: up $12.5bn in three days.
---
What does this mean?
This week's rally follows investor interest picking back up again in XRP. Although the token has managed to maintain the third top-spot, Ripple, XRP's creator, has tried to distance themselves from the project. The cryptocurrency has been bogged down in legal complications; some early-stage investors in America have stated its public offering was an unregistered security sale.
The 'Flippening', a shift in cryptocurrency in which altcoins are no longer tied to Bitcoin, has long been expected to happen when ETH overtook BTC as the most valuable crypto. Few outside the ranks of the XRP devotees had expected a version in which XRP overtook Ethereum's token (although some had coined the term 'Rippening' for such an eventuality). But although there have been harbingers, the speed of the development has taken many by surprise.
Although Ether has long maintained played second fiddle after Bitcoin (BTC), the coin has had its own problems. Ether is the coin of choice for investors to participate in Initial Coin Offerings; a declining ICO market has led to shrinking demand for ETH, which has dampened the price. Post-ICO projects have also sold high volumes of Ether on exchanges, which has served to further dampen the market price.
It is too soon to say whether this will be a permanent fixture. XRP is a coin that Ripple argues will enable seamless and efficient cross-border transactions. If the banks move to adopt the cryptocurrency, and not its main rival Stellar Lumens (XLM), XRP will have clear utility and consistent demand.
This week has been a good one for XRP. Hopefully, Brad Garlinghouse and David Schwartz don't celebrate too hard this weekend…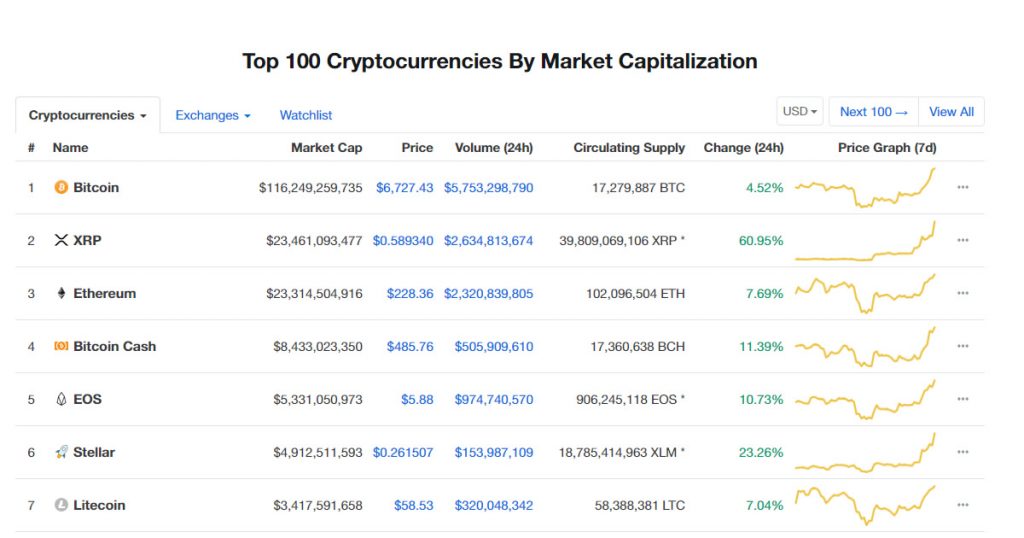 The author is invested in ETH and BTC, which are mentioned in this article.