Forget Play-to-Earn—Factory NFTs Are the New Crypto Gaming Meta 
After the rise and fall of play-to-earn games in 2021, a new cohort of blockchain games is optimizing for accessibility by leveraging a new "factory NFT" model.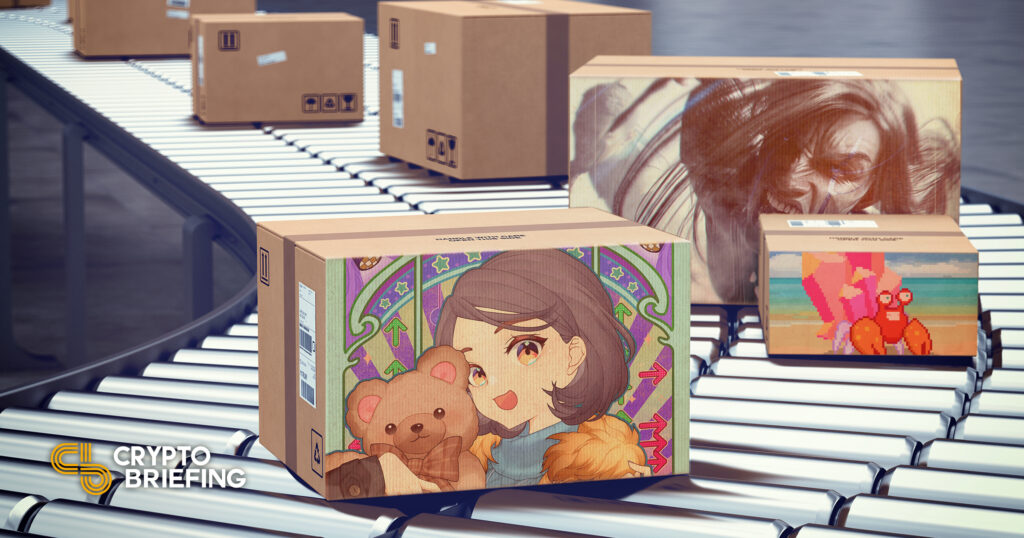 Key Takeaways
Play-to-earn gaming took the NFT space by storm in 2021, but a new group of crypto games is gaining popularity by employing a new "factory NFT" model.
Factory NFTs let players mint other in-game assets, incentivizing adoption without relying on inflationary tokenomics.
Parallel, DigiDaigaku, and Anomura are three examples of crypto gaming titles that have found early success by leveraging factory NFTs.
Crypto Briefing goes deep on three up-and-coming crypto games using "factory NFTs" to drive adoption and lower the barrier to entry.
The Current State of Crypto Gaming
Crypto gaming is at a crossroads.
Last summer, the concept of "play-to-earn" gaming rocked the crypto world, driving adoption and making millionaires out of those who jumped on the trend early. At its epicenter was Axie Infinity, a turn-based role-playing game where players battle squads of cute creatures called Axies to earn token rewards.
Axie Infinity exploded in popularity thanks to its tokenized incentives, which essentially allowed players to earn a form of real money through the game. For a time, players from developing countries like the Philippines could earn many times the country's minimum wage just by playing the game. However, Axie Infinity's moment in the spotlight was short-lived. Although the game's NFTs soared in value as productive assets, it soon became apparent that its play-to-earn system was not sustainable.
The main problem with play-to-earn games was their inflationary tokenomics. In Axie Infinity's case, the game was able to maintain the value of its SLP reward token during its period of parabolic growth. To support all the new entrants, existing players could use SLP to breed new Axies and make a small profit for doing so. However, once the stream of new players fizzled out, demand for Axies and SLP plummeted, meaning that the amount players could earn from playing also dropped.
Play-to-earn games have also been held back by the reflexivity of their NFT assets. Once people realized you could make a living playing Axie Infinity, the value of Axie NFTs soared (players need three Axies for the game). In turn, this increased the barrier to entry for new players, creating a negative feedback loop that contributed to the game's declining adoption.
Learning from the mistakes of play-to-earn games, a new cohort of crypto games is pioneering a different model. Known in the blockchain gaming community as the "factory NFT" system, this model lets owners of so-called "genesis" NFTs mass produce other NFTs and items needed to play the game. The idea is to separate a game's NFTs into two classes: valuable productive genesis assets and affordable "replicas" that most players will use in-game.
Factory NFTs let games take advantage of the things that make titles like Axie Infinity successful without any of the downsides. Genesis NFTs can still maintain significant value and act as an aspirational goal for players, while the barrier to entry stays low and doesn't inhibit adoption. Token rewards can still be given to the average player without a factory NFT. And, since the token's price won't be connected to the game's growth, developers can create more sustainable token economies.
Join Crypto Briefing as we look at three up-and-coming Ethereum-based crypto games that have adopted the factory NFT system.
Parallel
Parallel is a collectible card game built on the blockchain. The game involves two players facing off against each other with self-constructed decks of cards revolving around different themes. The Parallel universe has five factions: Earthen, Marcolian, Augencore, Kathari, and Shroud. If you've ever played Magic: The Gathering, Parallel takes a similar approach with a Sci-Fi twist.
The game is currently being developed by Parallel Studios, a game development company created to develop the Parallel Trading Card Game. While development has been slower than other crypto gaming projects, the company's output has consistently been high-quality. The game's card art rivals that of a triple-A game, and the company's game proposal shows a lot of thought has been put into creating a sustainable game economy.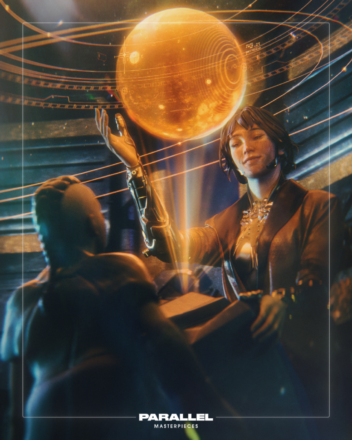 So far, Parallel has released cards in five pack drops to help fund its development. A buzzing secondary market for these cards has developed on NFT trading platforms, with OpenSea registering over 72,000 ETH in trading volume. Early holders have also been given the ability to start earning the game's PRIME ecosystem token by assembling full sets of cards and locking them in special vaults.
All Parallel cards currently in circulation are part of a first edition, which, pending a vote from the game's Echelon Prime Foundation (a DAO-like group), will be used to create additional cards through a Lineage system. By winning games using NFT cards, players gain experience and can level up their cards to imbue them with permanent value. After enough experience is earned, players will also be able to spend PRIME tokens to create new copies of that card to help meet demand from new players.
Unlike previous crypto games like Axie Infinity, where there is an unlimited supply of the game's SLP reward token, PRIME has a fixed supply of 111,111,111. PRIME consumed to create new cards or in other initiatives is redistributed to those actively playing the game. Distribution will be based on skill, with a competitive ladder determining a player's rank and how many PRIME tokens they will receive for each game they win. By maintaining a fixed supply of PRIME, Parallel hopes to create a circular token economy that won't result in diminishing returns for players.
A beta launch of the Parallel Trading Card Game is set to go live by the end of the year.
DigiDaigaku
Next on the list is a crypto gaming project that appeared seemingly from nowhere—DigiDaigaku.
On the surface, DigiDaigaku NFTs look like nothing more than anime-themed profile pictures that borrow from a template used by countless other NFT avatar projects. However, under closer inspection, these unassuming characters could be the first chapter in a new gaming paradigm its creator calls "free-to-own."
Little is known about DigiDaigaku so far, other than its aim to become a massively multiplayer online game. But that didn't stop the project's 2022 genesis NFTs briefing from hitting a 17 ETH floor within weeks of the collection's free mint going live.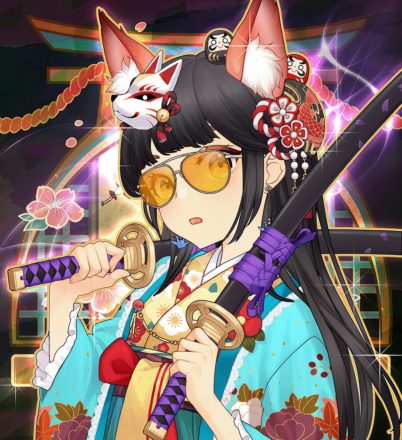 The main reason for the mania is the game's creator, Limit Break, and its CEO Gabriel Leydon. Before launching DigiDaigaku, Leydon co-founded one of the world's most successful mobile games companies, Machine Zone, which excelled in free-to-play game development before it was sold to AppLovin for $600 million. Leydon says his goal is now to kill free-to-play and pay-to-win games and replace them with free-to-own games. And it's not just NFT degens who think he can do it. Shortly before the release of the Digidaigaku NFTs, Limit Break secured $200 million in funding from several leading venture capital firms, including Paradigm, Positive Sum, and FTX Ventures.
So far, those who own one of the limited NFTs have been airdropped "DigiDaigaku Spirits," companion NFTs that can be used on their own or in combination with a genesis NFT in the upcoming game. Leydon's "free-to-own" model envisions the DigiDaigaku genesis NFTs as "factory assets," meaning they will be used to generate even more NFTs in the future. Rather than selling tokens to players before the game launches, all DigiDaigaku NFTs have been given away for free. While subsequent NFTs will help expand the game's reach, genesis NFTs should hold their value as they are the only ones that can generate the new NFTs and items needed to play the game once it launches.
While concrete details of how the DigiDaigaku game and token economy will function have not yet been released, the pedigree of its developers has caught the attention of both the crypto and NFT gaming communities.
Anomura
The final factory NFT game we want to highlight is Anomura. According to the game's website, Anomura is set to be a fast-paced NFT strategy game inspired by "old classics." Given that the project has partnered with gaming giant Atari, this could mean Anomura gameplay will take inspiration from older arcade games such as Pong, Asteroids, and Adventure.
The game is being developed by Virtually Human Studio, the company behind the NFT-based horse racing game ZED RUN. To add to VHS' credentials, the company raised $20 million in a July 2021 funding round led by venture capital firm The Chernin Group, with participation from Andreessen Horowitz.
Like Parallel and DigiDaigaku, Anomura has successfully launched a set of genesis NFTs and is currently working toward a beta launch. Those who made it onto the Anomura mintlist were able to purchase a Anomura Mystery Bowl from which they could summon an Anomura NFT. Each Anomura NFT takes the form of a cute pixel art crustacean with various attributes. For example, each randomly generated anatomical part will have a chance of being normal, magic, rare, or legendary in rarity.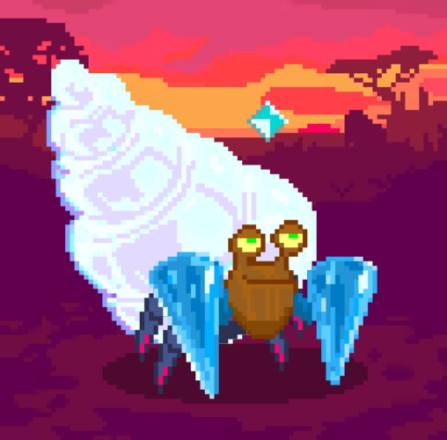 However, the Mystery Bowls used to summon Anomura NFTs aren't just there to augment the minting experience. A look into the attributes of these NFTs shows that each one has an ever-recalculated property called "starfish." This property appears to increase over time but is frozen for bowls sold too frequently. This could mean that bowls will produce STARFISH tokens in the future, a part of the game's economy confirmed by its developers.
Additionally, looking into the smart contract code behind the bowls reveals that the "hatchAnomura" function can be attached to different contracts and reused for minting other items. This also suggests that bowls will have additional functionality in the future and could be used to create multiple tokens and in-game item NFTs. Although these features are yet to be confirmed, several comments made by the game's developers on Twitter and in the Anomura Discord hint that the Mystery Bowls could function as factory NFTs.
As for the game itself, the Anomura roadmap lists that a free-to-play game demo is due by the end of 2022. Following this, a full web browser and mobile version of the game is slated to launch sometime in 2023.
Disclosure: At the time of writing this piece, the author owned some Parallel card NFTs, ETH, and several other cryptocurrencies.