Free Blockchain Code Academy Offers $125,000 After Graduation
The majority of B9lab graduates walk away with high-paying jobs in the tech industry. There's just one catch.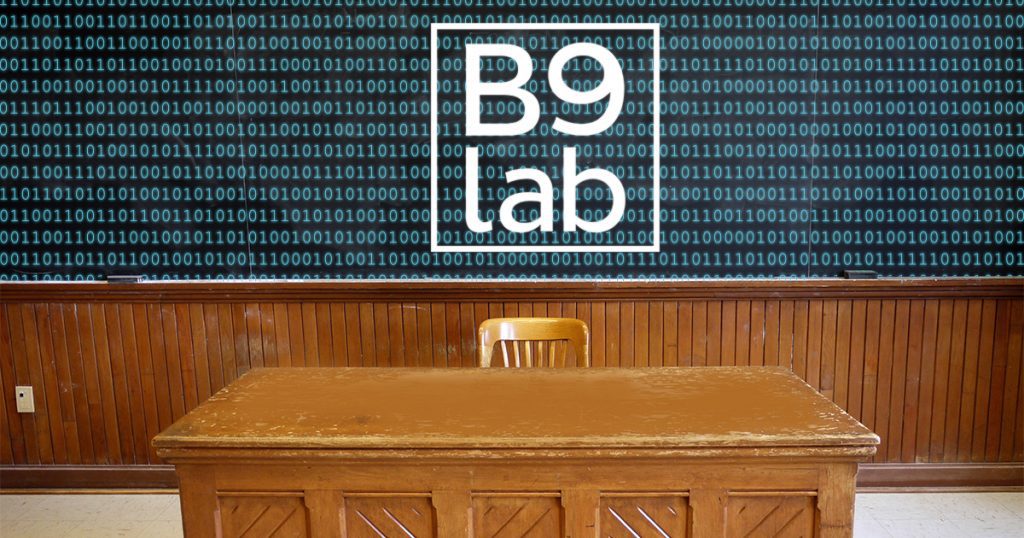 Key Takeaways
Founded in 2015, B9lab has become a household name in the blockchain education space.
They have integrated many of their courses with businesses like Nissan, ConsenSys, Accenture, and many others.
To get started in their latest offering, inductees must sign an Income Share Agreement (ISA).
With over 40 million Americans recently unemployed due to coronavirus's economic effects, many are turning to online platforms to boost their chances after markets turn around. To help facilitate this transition, B9lab has launched its Professional Blockchain Engineer Program.
B9lab Graduates Land Top Crypto Jobs
Founded in 2015, B9lab has been one of the top educational platforms in crypto. Though it does not offer Bitcoin courses, top companies like ConsenSys, Accenture, ING, Nissan, Fidelity Investments, and many others all recruit the program's graduates.
Many of the B9lab courses can also be integrated into the business's internal training programs. Since COVID-19 struck, more serious inquiries from technology providers have rolled in. R3, an enterprise-grade blockchain software company, is in the process of establishing a training center, for example.
Providers are typically looking for help when onboarding developers in an online-only environment.
Coursework is wide-ranging and offers content for developers, entrepreneurs, and non-specialists looking to get started with blockchain technology. Their latest offering, the Professional Blockchain Engineer Program, is perhaps their most ambitious.
The course takes experienced engineers and turns them into full-stack blockchain developers in six months.
"It was a natural next step after building a library of material for blockchain education. We help developers answer questions like, 'what should I learn first? Hyperledger, Coda, or Ethereum?'" said co-founder Elias Haase. "It's an all-in-one project; this program brings it all together."
The Professional Blockchain Engineer program only enrolls experienced developers, with the application process requiring code review before admittance.
Despite this barrier, Haase said that the first pilot program has been filled. B9lab will induct a new cohort every month.
The course itself is a rigorous, tutor-led program that includes live mentoring and sample projects. It begins by teaching students how to code in Solidity. "It's a good base language," said Haase. "It's easy to build off of that and broaden one's expertise."
What's more, the inductees pay nothing to get started.
A "Free" Blockchain Education
Income Sharing Agreements, or ISAs, are common in the tech industry.
These agreements operate like loans in that recipients are granted some value for free upfront. This value could be in the form of money or education.
The conditions vary depending on the organization. Typically, this initial value is later reimbursed by the recipient over the course of several years.
ISAs have roused controversy for several reasons. Some claim that the agreements are merely elaborate versions of "indentured servitude" in which investors prey on students. Lambda School, perhaps the most well-known ISA provider, has been heavily criticized for similar reasons.
Though B9lab's new program offers an ISA program, Haase reminds that the most significant pitfall with the Lambda Schools of the ISA world had more to do with managing this debt than the structure itself.
"The ISA is an interesting model and offers students a lot of potential. Most of the issues, like those at Lambda School, revolve around a lack of transparency," said Haase.
In the past, Lambda had been selling the high-interest debt from students to investors, Edly.
Thinking of these ISA contracts, could you imagine if, behind the scenes, they were essentially securitized as well? Bootcamps serving as subprime mortgage originators. Packing students into tranches and selling them off. (That probably sound like some FIN-EDU-TECH dream ☠️).

— DHH (@dhh) February 11, 2020
Haase also confirmed that the sharing attributes of the ISAs "shouldn't have a negative impact on students' lives." B9lab's program does, however, offer similar terms in terms of the debt a student bears.
The agreement indicates that graduates would have to pay 16.5% for up to five years, with a cap of $30,000. These fees begin when students start earning $50,000. At this point, students are expected to pay $8,250 per year until the cap is met to fulfill their end of the bargain.
"Most students will earn much more than this," says Haase. "Average salaries are $125,000 after graduation."
For developers who can afford these kinds of debts and expect gainful employment for the long-term, then B9lab may be their best choice. "We're definitely the expensive option," said Haase. "But we are very thorough. We don't cut corners."
The program is currently rolling out in the United States, Germany, Canada, and the UK.