FTX Traders Say Democrats Have 23% Chance of Winning the Senate in January
FTX traders are not done betting on the U.S. elections. After the Presidential race, the exchange is now taking bets on the contest in Georgia in January.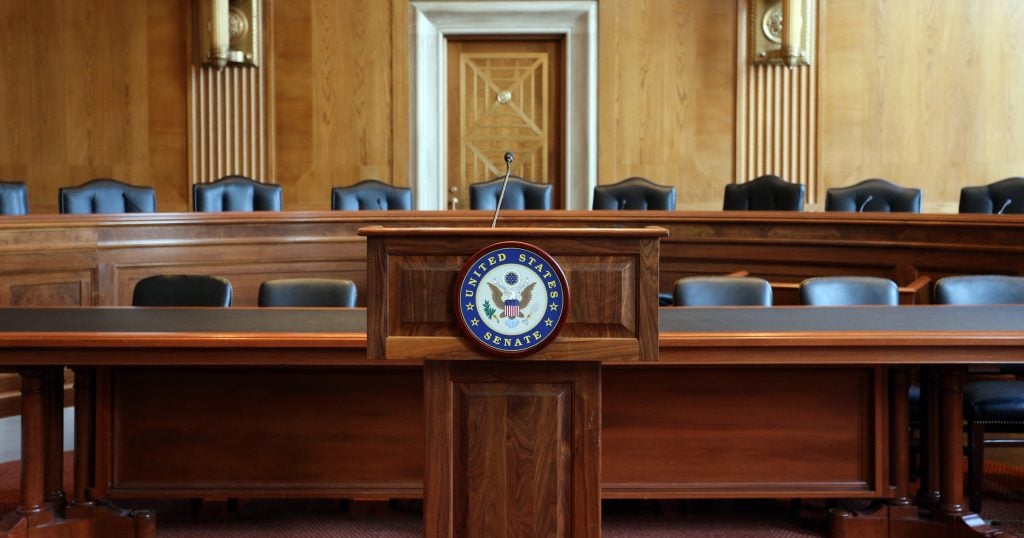 Key Takeaways
U.S. Senate elections have entered a crucial phase as Georgia run-off races for two Senate positions will decide the overall majority. 
FTX has issued a derivatives contract for betting on its outcome. 
The crypto derivatives exchange FTX has issued a new contract to bet on the outcome of Georgia's contentious Senate election. The results of the contest will decide which party runs the Senate this coming January.
FTX Bets on Georgia Senate Elections
The Democratic Senate 2020 (DEMSENATE) derivatives contract on FTX allows traders to bet on the U.S. Senate elections outcome. The contest concludes on Jan. 5, 2021.
If the Democrats win in Georgia, President-elect Joe Biden's party would take control of both the U.S. parliament houses.
FTX has listed a contract on which party controls the Senate once the dust settles!

Details here: https://t.co/YlyFsT0sWthttps://t.co/7d5VBo6GRp; currently around 25%. https://t.co/o7KFnobc9h

— SBF (@SBF_FTX) November 15, 2020
DEMSENATE will expire at $0 if Democrats lose or $1 they win. Currently, FTX traders are giving a 21.1% probability for a Democratic win.
It is prohibited to trade DEMSENATE contracts in the U.S., Canada, Hong Kong, the EU, the UK, UAE, Singapore, and Cambodia.
A Tight Race Ahead
FTX's presidential election token contracts TRUMP, TRUMPWIN, and BIDEN, exhibited considerable volatility as counting began on Nov. 03. Nevertheless, with numbers and stats flowing in shortly after, FTX traders comprehensively called out a Biden majority.
Georgia's Senate elections, on the other hand, were led to a run-off race.
Funds are flowing in for this final race in Georgia, for it will decide the American Senate's fate. Hence, FTX traders can expect another tight race.
Moreover, the winning party of this election will also have a considerable influence in drafting cryptocurrency regulations.
Until now, the Republicans have won 50 seats, as Democrats acquired 48 seats. The magic number for a win is 51. In case of a tie, vice-President Kamala Harris, and the House, which was also won by the Democratic Party, will hold the final call.
The Republicans need just one more win, while Democrats need to secure both available positions.