Fyooz Launches Ethereum NFT to Play Beer Pong With Post Malone
The NFT craze is taking over the music industry.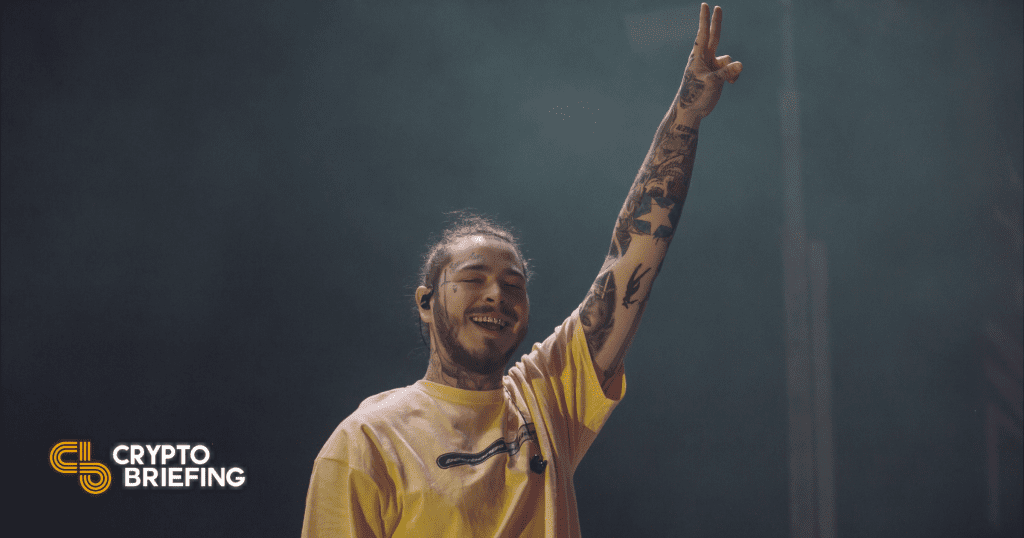 Key Takeaways
Fyooz has launched "experience NFTs" which will offer holders exclusive opportunities to meet celebrities.
Their first NFT will be to join the celebrity beer pong championship which stars Post Malone.
Post Malone has partnered with online talent marketplace Fyooz, which has launched its first "experience NFTs," allowing holders to play beer pong with celebrities.
Fyooz Launches NFT-based Celebrity Event
Fans have a chance to participate in the World Pong Champion starring celebrities like Post Malone, King Bach, and Lil Yachty.
Holders of Fyooz's native token FYZ NFT in the "circle" are airdropped celebrity NFTs from time to time.
The minimum FYZ for eligibility and entry in the telegram group is 1,000 FYZ. Currently, 1000 FYZ NFT costs 0.33 ETH on Uniswap. The amount for playing pong with Malone could be set higher. The platform's tokens are based on Ethereum and are available on Uniswap.
The experience NFT is the first of its kind, offering an opportunity to hang out with celebrities. Remo Prinz, a cofounder of Fyooz, wrote:
"The introduction of Experience NFTs with artists such as Post Malone demonstrates Fyoozs' determination to find new ways to push crypto into the mainstream."
Other artists who will offer Fyooz NFTs include King Bach and Lil Yachty. Lil Yachty sold his first NFT in December—a one-of-a-kind digital collectible—for $16,050 in partnership with the project.
Post Malone's talent manager Dre London is also a signatory to the partnership. Dre London said, "we're working hard to bring the entertainment business and the crypto community together at Fyooz. Apart from Malone, Dre also represents Tyga.
Fyooz NFT may soon drop new digital collectibles from more celebrities.
Disclosure: The author held Bitcoin at the time of press.