Galaxy Digital Experiences Largest-Ever Drop In Managed Assets
It follows a rocky first year of operation.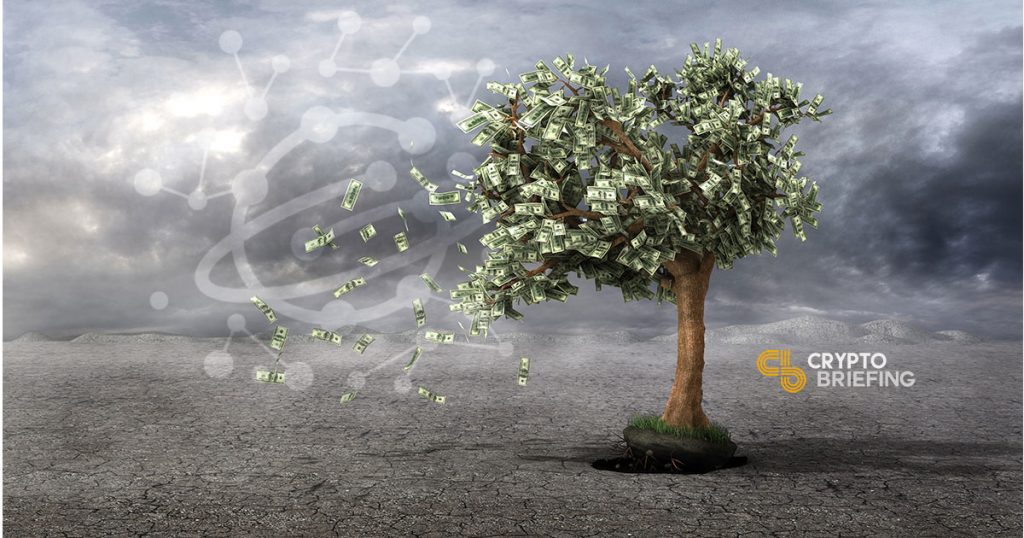 Bitcoin is down, and alts are down further, but that's no reason to despair. Things can always be worse: your balance sheet probably didn't lose as much as Galaxy Digital's.
Mike Novogratz's asset management firm experienced a near $30M drop in the value of assets under management (AUM) last month, which could be a sign that some investors are taking value elsewhere.
Galaxy Digital Capital Management (GDCM), which manages assets on behalf of index funds, opportunistic funds and blockchain ecosystem funds, reported a preliminary AUM figure of $393.9M as of the end of June. That's a drop of 7% from the previous month, when Galaxy's total AUM stood at $421.6M. It was also the single largest drop since the company started publishing figures in April 2018.
---
Why Did Assets Drop?
GDCM says AUM can change for four reasons: performance, contributions, withdrawals and capital commitments funded from one vehicle to another. Since the total crypto market cap increased by more than $100bn in June, it's unlikely that the decline was entirely due to performance.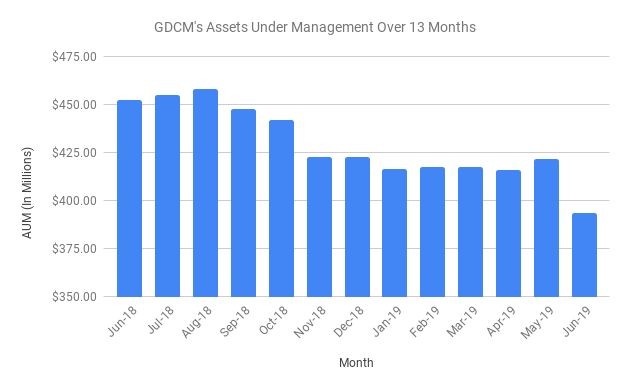 As the graph above shows, even fairly tranquil market periods such as February and March saw Galaxy Digital's assets fluctuate by approximately $300,000. When the rally commenced in early April, AUM actually decreased by more than $1.5M, before rising back up to $421.6M in May.
GDCM claimed a strong performance in the first three months of this year. In a quarterly press release, Galaxy Digital stated that the company had "been capitalizing on the improvement in the digital assets market… and making meaningful progress towards future commitments."
But despite the star power of its founder, Galaxy Digital experienced several blunders during its first full year of operation. The company made significant losses during the market downturn, including a reported $47M loss from the sale of its large Wax (WAX) holdings – a token used to trade virtual goods used in video games.
The group reported an annual loss of $270M in 2018, with the investment portfolio down 36%. However, Novogratz insisted that the firm had still outperformed the market.
There have also been some success stories recently: the company liquidated its position in EOS' Block.One for $71M back in May. But today's news of a decline in AUM could be a sign that clients are moving elsewhere, or not investing as much as they have done in the past.
These figures are still preliminary and have not yet been confirmed. GDCM has also emphasized that none of its reports have been audited by a registered third party since December 2018.
---
What is GDCM?
GDCM is 100% owned by Galaxy Digital Holdings, Novogratz's merchant bank for institutions in the digital asset market. The company says that its team is familiar with blockchain technology and can offer both active and passive portfolio management.
Last year, the company partnered with Bloomberg to launch the Bloomberg Galaxy Digital Index, which tracks the most liquid USD-cryptocurrency trading pairs.
Crypto Briefing approached Galaxy Digital for more information on the decline in AUM. A spokesperson declined to comment.