Goldman Sachs Flashes Buy Signal for Coinbase Stock
Goldman Sachs targets 36% short-term gains in Coinbase's share price.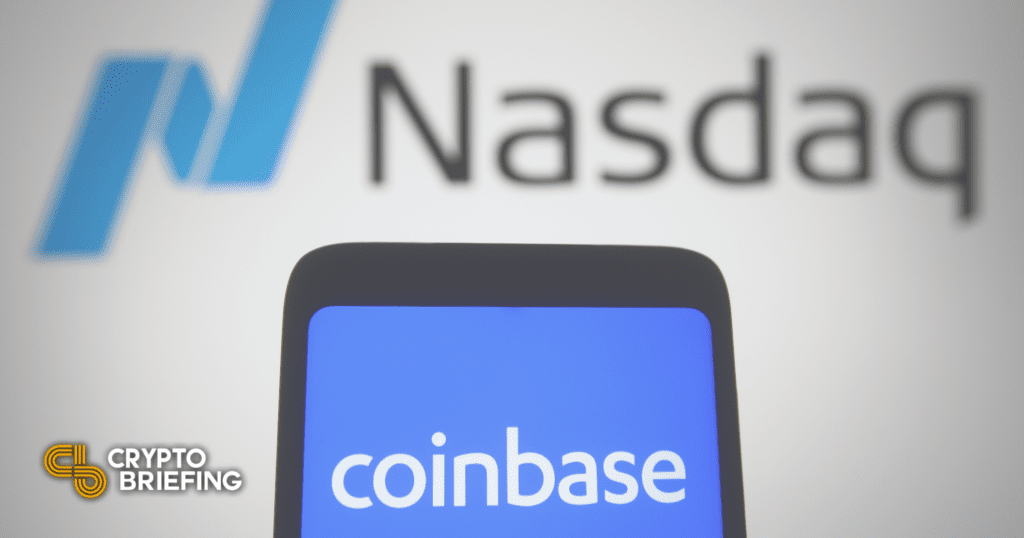 Key Takeaways
Goldman Sachs analysts have sent out a buy signal for Coinbase's stock, targeting a price of $306.
Crypto exchanges like Coinbase experienced record trading volumes during last week's crypto crash.
Huobi and OKex shares on the Hong Kong stock market dropped in tandem today as China's crackdown continues.
Goldman Sachs analysts have suggested a short-term buy signal for Coinbase shares. The recent downtrend in Bitcoin prices sent shock waves across crypto-related stocks, including COIN.
Crypto Markets Down, Coinbase Volume Up
Goldman Sachs has sent out a buy signal for COIN, targeting a price of $306.
The pseudonymous Twitter user PiQ shared an excerpt of the call yesterday.
COIN closed 13.1% lower last week, reaching lows of $207 on Wednesday. The NASDAQ-listed NASDAQ-listed company's stock opened at $226 on Monday's opening.
Bitcoin prices dropped to lows of $30,000 from $46,500 last week. The impulse response of the market caused a sell-off in various crypto-related businesses.
The company's April NASDAQ debut was met with tremendous hype. COIN reached a high of nearly $430, equating to $110 billion in market capitalization.
Analysts praised Coinbase's business model in a growing sector with "increasing adoption of digital currencies." It has a strong customer acquisition trend—Coinbase commands 11.3% of the crypto market share and holds digital assets representing crypto 12.2% of the total crypto market cap.
Moreover, it has seen growth in institutional products and its venture arm. It also sees opportunities for growth by adding "additional features and capabilities."
On Wednesday, while crypto investors were tethering from about 50% losses in their portfolios, Coinbase recorded its highest-ever trading volume of $18.7 billion. The volatility in the market brought more users to the exchange.

Goldman's analysts continue to be skeptical about the long-term value of COIN, which will depend on the "success or failure of cryptocurrencies." Nevertheless, in the short-term, they believe it is a "blue-chip way" to invest in the development of the ecosystem.
Chinese Threat Haunts Asian Exchanges
Elsewhere, Asian exchanges exhibited a similar trend.
Huobi Technologies on Hong Kong stock exchanges opened with a bearish gap Monday. It closed 22% in the negative. Similarly, OKB Technology Holdings Ltd., the parent company of OKex, closed 15% lower.
Nevertheless, the share prices of Huobi and OKex are still 136% and 51% respectively, up from the beginning of the year.
Moreover, Huobi and OKex's trading volume during Wednesday's crash was between $60-$75 billion, an all-time high.
However, their businesses are more closely tied to China, which is currently experiencing a strict regulatory crackdown. Therefore, the risks of holding the shares of Asian outlets are arguably higher than with Coinbase.
Following a meeting hosted by the Chinese Vice Premier Liu He, China's State Council published a statement calling for a crackdown on Bitcoin mining and risky trading behavior. Since last week, the exodus of miners and fear of more regulatory crackdowns in the country have become an increasing point of concern for crypto investors.