Xena Exchange Launches Telegram Crypto Derivatives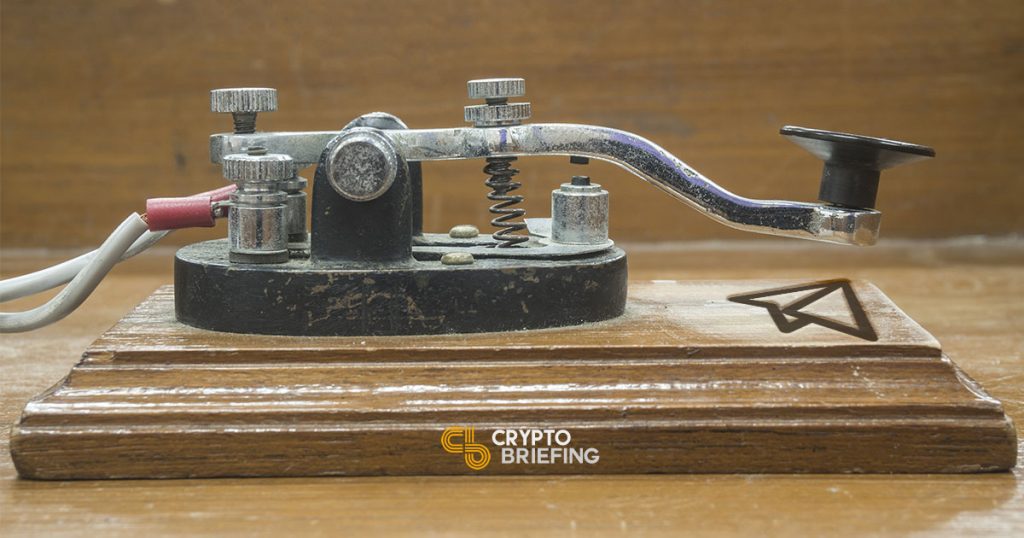 Nearly a year after Telegram's billion-dollar ICO, an affiliated London-based exchange says it is now ready to launch a derivative contract for the GRAM token.
In an announcement to the press this morning, Xena Exchange said XGRAM-listed perpetual contracts would now be publicly tradable. With leverage as high as 100x, the derivatives are intended to provide liquidity for GRAM ahead of its release, which could be as soon as the end of March.
The derivatives first became available on February 28th, in a beta-mode for a select few traders. They will now be open to everyone, as of today.
"This is a significant step for the entire crypto market, considering the importance of the GRAM token and its potential value as an asset for derivative contracts trading," said Anton Kravchenko, CEO of Xena Exchange. "This is the first time on the cryptocurrency market where contracts have been used not only to speculate on the rate changes but also to hedge the risks."
---
What is a perpetual contract?
Xena's listed perpetual contracts are somewhat similar to futures. Like a future, a perpetual contract is an agreement to buy an asset at a pre-determined price. The main difference is that perpetuals don't have an expiration date, making them good hedges against unexpected price fluctuations.
Most trading platforms offer perpetuals at high leverage, allowing investors to buy much more than they could otherwise afford. Those who purchase perpetuals from BitMEX must pay interest – depending on how high the leverage – at three designated times a day.
Unsurprisingly, this encourages short-term holding, as the longer traders hold a perpetual contract, the more interest they have to pay.
Because Xena's perpetuals are settled in crypto, they don't have to be regulated by the Financial Conduct Authority (FCA), the UK's chief financial regulator.
---
What is the GRAM token for?
According to Telegram's whitepaper, GRAM tokens are units of value for the Telegram Open Network (TON), a payments feature within the Telegram messaging platform. It is designed to work along the same lines as WeChat Pay, which allows users in China to transfer value among themselves.
Other messaging services are also developing in-app cryptocurrencies. Japan's LINE launched its own LINK chain which can be used for payments within the ecosystem. Facebook is also developing 'Facebook Coin' for WhatsApp users.
With an estimated 200,000 monthly active users on its messaging platform – many working within the cryptocurrency sector – Telegram hopes to leapfrog competitors in terms of mass adoption.
Telegram was one of the most highly anticipated ICOs of 2018. When it was first announced in January of that year, the company expected to raise half the $1.2bn funding target from private fundraising; the other half would come from a public sale.
Following two very successful private sales, which raised a total of $1.7bn from just 200 investors, the public sale was shelved in early May. Sources at the time said Telegram was concerned about regulatory complications.
---
What do perpetuals mean for TON?
It may seem counter-intuitive to release a derivative before anyone can actually trade the underlying asset, but the new contracts are actually quite a coup. Xena was one of the earliest to adopt Telegram's Passport, an identity authorizer for the ecosystem.
This means that when TON finally goes live, users who have already confirmed their identities will be able to use the Xena exchange without additional KYC checks, adding a potential onramp for new users.
Xena has an interest in TON doing well. If the rumors of an impending release are accurate, Xena's XGRAM contracts will provide liquidity to the market, stabilizing prices and limiting speculation.
That could help GRAM become a widely tradeable asset and make TON a viable decentralized platform. Xena looks to welcome more users onto its platform if that happens.
The sector has heard precious little from the Telegram team since they decided scrap the ICO, but GRAM-based perpetual contracts could renew interest in the project. If GRAM truly is released at the end of the month, today's news may just be the warm-up act.
---
The author is invested in digital assets, but none mentioned in this article.