Telegram's GRAM Token Could Eclipse Stellar's Market Cap
GRAM tokens are expected to be released sometime in October.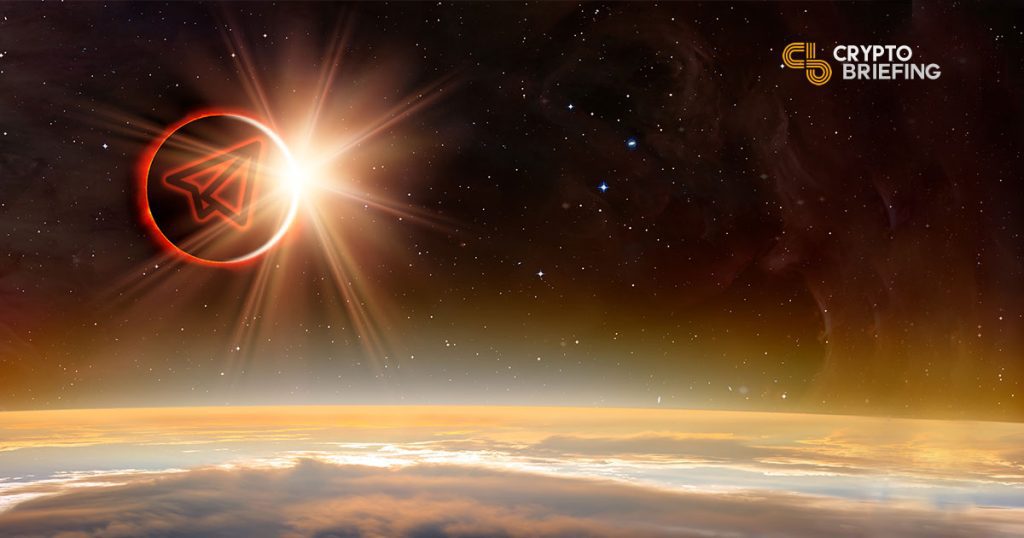 GRAM tokens are finally coming to investors, Telegram says. The company behind the second-largest cryptocurrency sale expects to ship tokens in the next two months, the New York Times reported yesterday.
The issuance will end a saga that began almost two years ago, when a handful of private investors put $1.7bn into the proposed Telegram Open Network.
But how much will GRAM be worth when it finally hits the open market? Sources familiar with the matter have told Crypto Briefing that there will initially be 640M tokens in circulation following the mainnet launch, which is expected sometime in October.
According to ATON Research, who published a report on TON earlier this year, investors in the second private round paid $1.33 per token. At these prices, GRAM would have a market capitalization of approximately $851M. That would make it the 16th largest cryptocurrency, more than $120M larger than Dash (DASH).
But as anyone familiar with the crypto-space can tell you, public token rarely trade at the same prices as private sales. When Gram Asia, which participated in the private sales, publicly sold GRAMs on the Liquid crypto exchange in early July, it charged retail investors $4 per token, a 200% markup on their initial investment.
The best indicator for GRAM's market value could come from its derivatives. XGRAM perpetuals are currently changing hands for 2.7 USDT on Xena Exchange, which launched back in March. Using this figure as a touchstone, GRAM's expected market capitalization would be around $1.72bn.
At that price, GRAM would become the tenth-largest cryptocurrency by market capitalization, at least at today's prices. It would surpass Stellar Lumens (XLM), which currently has a total value of $1.2bn.
GRAM tokens are designed to be a means of exchange within the Telegram Open Network (TON), a fully decentralized network which, according to the Times, could skirt around government regulation and censorship. Unlike Facebook's Libra coin, GRAM is not pegged to fiat, meaning GRAM's value would be determined entirely by the free market.
Telegram has promised to issue GRAM before October 31 or refund investors. According to the Times, the company is planning to release GRAM digital wallets to the 300M users of the Telegram messaging app before the tokens are issued.
But GRAM tokens may not be immediately available on exchanges, as many early-stage investors are bound by a holding period. That means the GRAM price might remain stable in the immediate aftermath of the issuance.
Telegram plans to incrementally release more GRAM into circulation over an eighteen-month period, taking supply up to 3.2bn tokens. At current prices that could take the market cap up to $8.6bn, which would make it more valuable than Bitcoin Cash (BCH), which is currently in fourth place with $5bn.
In their report, ATON Research highlighted that approximately 700M tokens would be held in reserve for the Telegram team as well as for ecosystem development. If prices stay even when these tokens are released, the GRAM market cap could approach $10bn, just below XRP.
But that depends on prices staying stable. New tokens tend to have an inflationary effect, meaning that the GRAM prices are more likely to fall unless demand remains high.
But there's a lot of hype surrounding Telegram. Investors have been waiting for their tokens for more than a year, and a gradually-increasing supply could prevent major falls in spot prices.
While the final market cap may be uncertain, GRAM is likely to become a major force in crypto markets as soon as it launches.