Grayscale Advances Bitcoin ETF Plans With New Hire 
The new hire will lead the company's efforts to turn GBTC into an ETF.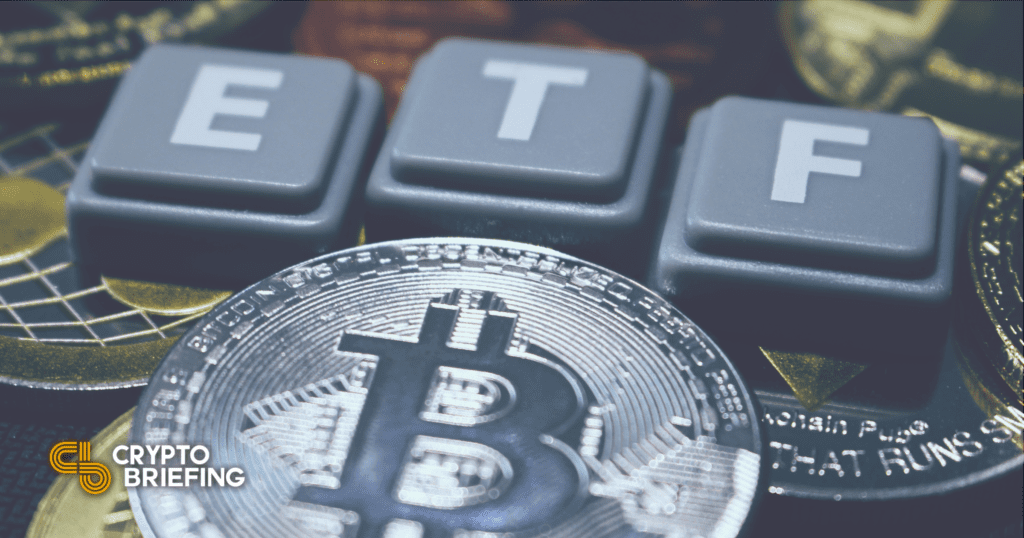 Key Takeaways
Grayscale Investments has hired David LaValle as the company's head of ETFs.
The hire is the latest preparation for Grayscale's planned conversion of GBTC to an ETF.
Although Grayscale is well prepared to launch a Bitcoin ETF, regulators have been slow to approve.
Grayscale Investments has hired a new global head of exchange-traded funds to lead the conversion of the company's GBTC trust into a Bitcoin ETF.
Grayscale Hires Global Head of ETFs
The world's largest digital currency manager is continuing its preparations for a Bitcoin ETF.
Announced in a press release Tuesday, Grayscale Investments LLC will hire former Alerian CEO David LaValle as the company's first global head of exchange-traded-funds. In his new position at the company, LaValle will spearhead the effort to convert the $25 billion Grayscale Bitcoin Trust (GBTC) into an ETF.
Speaking on Grayscale's new hire, CEO Michael Sonnenshein commented:
"Dave is a pioneering leader in the ETF space with expertise spanning critical components of the ETF ecosystem… He will accelerate Grayscale's ability to realize our commitment to ETFs, and I couldn't be more excited to welcome him to the Grayscale team, and the digital asset ecosystem, more broadly."
In addition to leading index fund provider Alerian, LaValle has over 20 years of experience in financial services. His appointments include the U.S. Head of SPDR ETF Capital Markets and as a member of the senior leadership team at State Street Global Advisors.
Grayscale has been working towards converting its GBTC trust into an ETF for some time. In April, the company first voiced its commitment to a Bitcoin ETF, stating it is "100% committed" to the plan in a blog post. Since then, Grayscale has brought on the Bank of New York Mellon to provide asset management services for the Grayscale Bitcoin Trust, also indicating that the bank would provide transfer services for the trust upon its planned conversion to an ETF.
Converting GBTC into an ETF is an important step for Grayscale as the company pioneers crypto-backed financial products. Currently, shares of GBTC trade at a discount compared to the spot price of Bitcoin. Once the trust is converted into an ETF, the shares can be redeemed for the underlying asset, allowing traders to arbitrage away the difference.
While Grayscale has made significant developments towards a Bitcoin ETF, regulators have been slow to approve. SEC chair Gary Gensler was recently asked about the progress of approving companies such as Grayscale for cryptocurrency-based ETFs but declined to comment.
Disclaimer: At the time of writing this feature, the author owned BTC and ETH.