Hedge Funds Go All Honey Badger On Crypto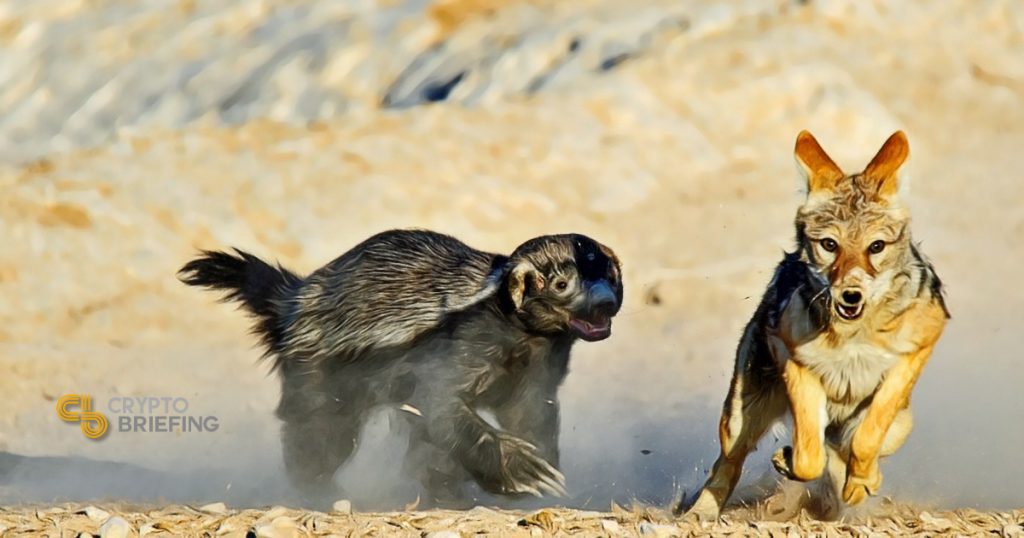 You might think that biting a lion on his private parts would be a bad idea. But the Honey Badger, which has been described as "the only animal that has a pet Chuck Norris", disagreed – and got mauled. You might think that burrowing into the lion enclosure to do it AGAIN would be a worse idea. Honey Badger disagreed, and got mauled – badly.
You might think that sagging prices would be a sign of institutional money fleeing the market. However, 'common sense' in crypto must be on a par with our friend the Stoffel the Honey Badger: because recent research has found that the opposite is true, and that despite the sleepy bears (or badgers), 2018 is shaping up to be a record year for institutional funds investing in cryptocurrency.
According to Crypto Fund Research, sixty-one new venture capital and hedge funds launched in 2018, making this the second-biggest year for institutional cryptocurrency investments. And we're only five months into the year.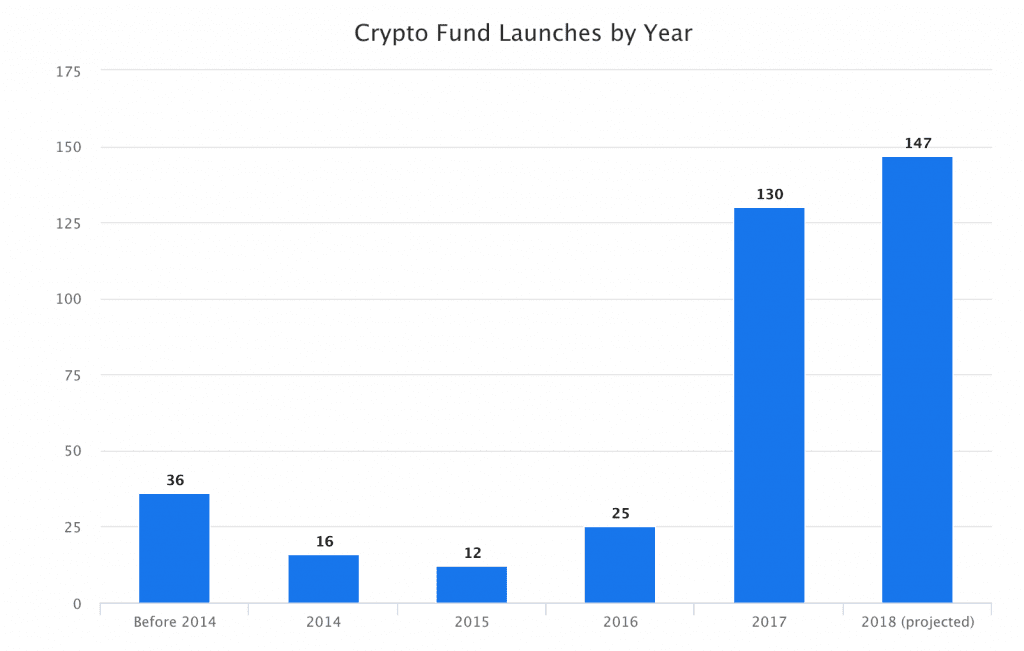 If the trend continues, CFR estimates that 2018 will see 147 new crypto funds, beating last year's record of 130. There are a total of 366 cryptocurrency investment funds worldwide.
"The general sentiment was that we could see a slowdown in fund launches for 2018 as prices of cryptocurrencies fell sharply and regulators began to crack down on ICOs and certain unregulated funds," said Crypto Fund Research CEO Josh Gnaizda, in a press release. "Yet we've actually seen the opposite. The pace of new crypto fund launches has accelerated."
Bitcoin prices surged over 1,300 percent last year, not to mention the galaxy of alt coins which performed even better. The spectacular highs attracted many new investors, despite the inherent volatility of crypto investments. "Compared to the 8% return offered by traditional hedge funds," CryptoSlate reports, "it's easy to see why so many new funds are in the works."
Not to mention, savvy investors should be expected to go in when the prices are low, in anticipation of them going up. In fact, the crypto community at large should be strongly encouraged by the inflow of capital from those whose livelihoods depend on its appreciation.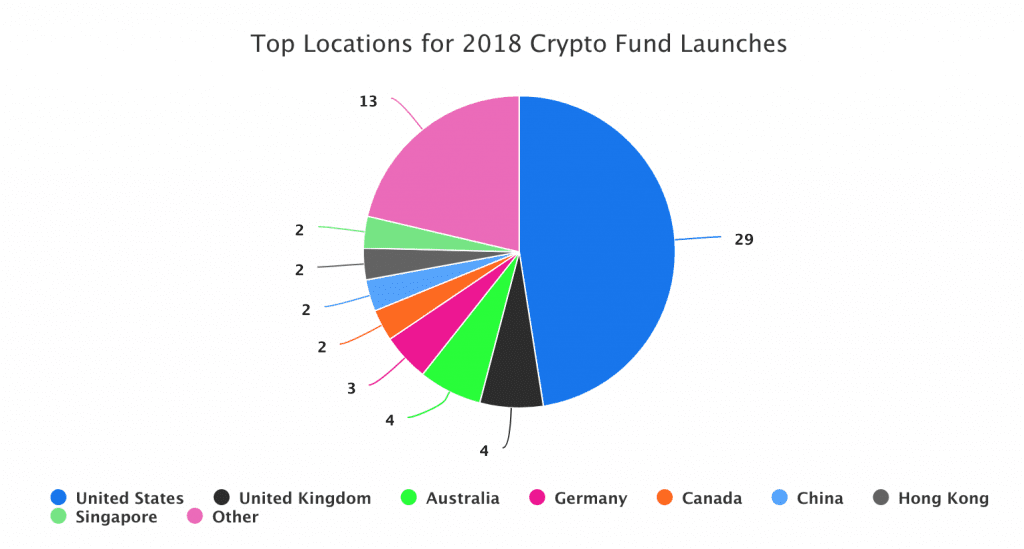 According to CFR's data, nearly half—29— of this year's new crypto funds were launched in the United States, with most other countries following in the single digits.
But the volume of funds under management remains meager, numbers show. Crypto is still a drop in the hedge fund bucket, with only $5.3 billion in total managed funds—small potatoes in comparison to even the middle leagues of the global hedge market. For example, BridgeWater Associates, the world's largest hedge fund, controls $150 billion of managed assets.
The numbers were assembled Crypto Funds Research, a part of the Blue Heron Group which provides proprietary research on the cryptocurrency market. CFR's main product is the "Crypto Funds List," which collates data on over 360 leading crypto funds.
Other signs indicate that, growing pains aside, the crypto market is still in its infancy. Last December saw the CME's first launch of Bitcoin futures, with contracts still numbered in the low thousands. Although it's too soon to be sure, early indications suggest that Ethereum futures may be next.
Two leading marketplaces, the NASDAQ and the owners of the New York Stock Exchange, have also flirted with cryptocurrency, but the relationship has not gone much further. That may change when–or if–the current slump reverses.
Clearly, when it comes to the current valuation of the crypto market, institutional investors don't give a s**t.
Disclaimer: The author is invested in Bitcoin and Ethereum, which are mentioned in this article.