IMF Chair Christine Lagarde Teases Digital Currency at Fintech Festival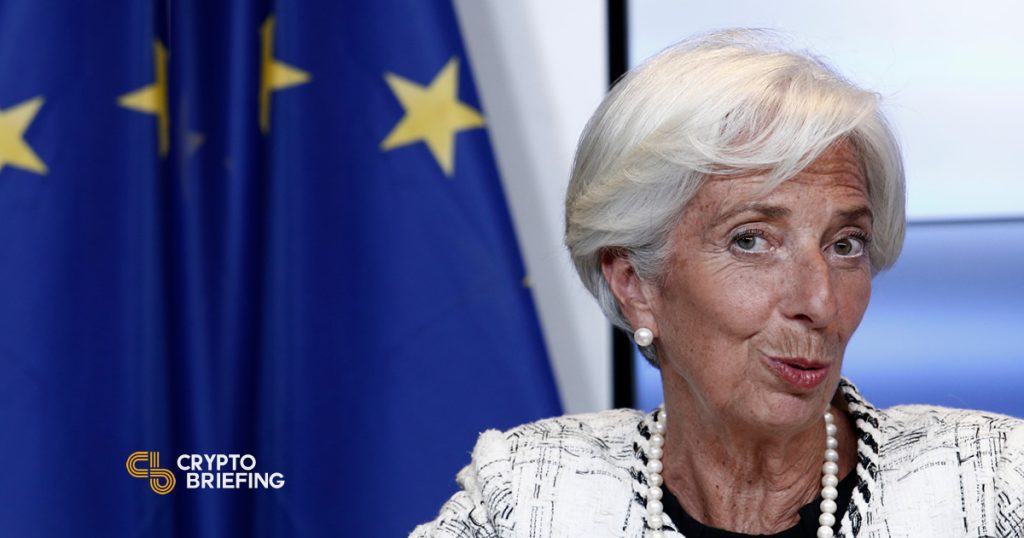 Digital currencies are getting serious thought from global bodies. Christine Lagarde, Managing Director of the International Monetary Fund, has hailed the ongoing "Fintech revolution" and enumerated the possible advantages to digitizing money.
In a speech before the Singapore Fintech Festival, Mrs. Lagarde teased attendees with the possibilities of bank-issued digital currency. "A new wind is blowing, that of digitalization," Mrs. Lagarde said, in her prepared remarks. "[M]oney itself is changing. We expect it to become more convenient and user-friendly, perhaps even less serious-looking."
However, the IMF Chairwoman was more skeptical of decentralized cryptocurrencies.
"For their part, cryptocurrencies seek to anchor trust in technology. So long as they are transparent—and if you are tech savvy—you might trust their services," she suggested, before the inevitable caveat. "Still, I am not entirely convinced. Proper regulation of these entities will remain a pillar of trust."
---
Digital Currency? There's a Bank For That
The speech appears to be the culmination of a long process of discussion within the IMF and other global financial bodies on the virtues of digital —but not crypto— currencies.
The directors' appearance was accompanied by the release of a "Staff Discussion Note" relating to the Fund's internal deliberations on nationally-issued digital fiat currencies. Although not expressing any formal opinions on behalf of the IMF, the Note indicates strong interest in digital assets—under the leadership of a central bank, that is.
"Digitalization is reshaping economic activity, shrinking the role of cash, and spurring new digital forms of money," says the Note, which was prepared by IMF staffers to inform its deliberations. "Central banks have been pondering whether and how to adapt. One possibility is central bank digital currency (CBDC)—a widely accessible digital form of fiat money that could be legal tender."
---
DLT Gets A Firm "Maybe"
The note goes on to report on several of the perceived advantages of digital currencies for domestic transfers, although avoiding the thorny subject of cross-border transfers. While the report is optimistic about the possibilities of digital fiat currencies, the paper is decidedly more guarded about blockchains or other distributed ledgers:
Decentralized settlement is possible via the use of distributed ledger technology (DLT). However, although the technology is evolving, it currently falls short in scalability, energy efficiency, and payment finality [our emphasis] …. DLT could be used over a closed ("permissioned") network managed by the central bank. But there are other types of centralized settlement technology that may prove more efficient.
This isn't the first time banks have been proposed as centralized alternatives to decentralized blockchains.
As Crypto Briefing has previously reported, several governments and central banks are in the process of engineering their own digital fiats. With the advantages that come with centralization—including greater levels of efficiency, control, and transaction reversibility—the crypto space can expect more competition from central banks.
The author is invested in various digital assets.