Interactive Brokers to Offer Crypto Trading
Interactive Brokers is known in the traditional investing world as one of the most popular e-brokers in the U.S.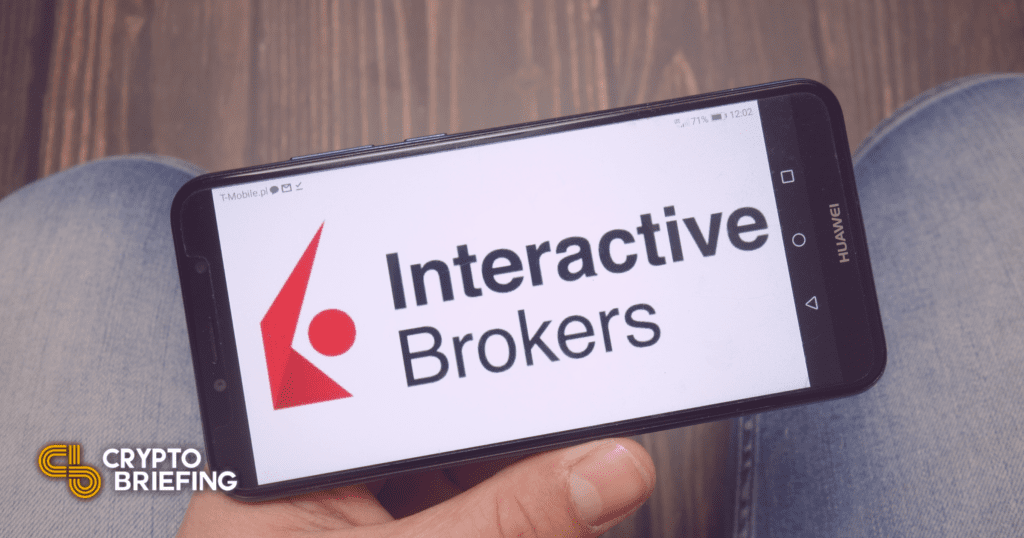 Key Takeaways
Interactive Brokers has announced that it will offer crypto trading to its customers by the end of the summer.
The popular e-broker has a reputation for having some of finance's most knowledgeable traders as clients.
The firm will look to challenge Coinbase and Robinhood, which are currently the focal points of custodial crypto trading in the U.S.
Interactive Brokers will begin offering cryptocurrency trading on their platform to an estimated 1.33 million clients by the end of the summer.
Traditional Brokers Embrace Crypto
Interactive Brokers will offer crypto trading to clients this summer, it was announced Wednesday.
The firm's CEO Thomas Peterffy told CNBC that it had opted to step into the space due to overwhelming client demand. Interactive Brokers is known for being home to some of the most sophisticated traders on the market, with over 1.33 million active users in 2021 and over $330 billion in custody.
While the platform currently offers trading on Bitcoin futures, the coming update will add trading for many other cryptocurrencies as well as direct ownership. Many of the firm's rivals, such as Fidelity or Charles Schwab, don't yet offer crypto trading. The popular stock trading app Robinhood has been opening the crypto markets to millions of customers in the last few months, however.
Coinbase's move to go public in April has also turned heads in the traditional sector, with the crypto-native firm hitting a $103 billion valuation on listing day. Interactive Brokers will be looking to challenge the likes of Coinbase by offering crypto trading to the general public.
Even if the firm will face tough competition standing up against industry giants like Coinbase, adding more than 1 million potential entrants to the crypto market this summer could be a further catalyst for wider adoption.
Disclaimer: The author held ETH and several other cryptocurrencies at the time of writing.