Robinhood Expanding Crypto Services, Slams Coinbase
The controversial Robinhood brokerage has been repeatedly accused of unfair trading practices and Wall Street collusion after banning DOGE and GME trading during crucial price movements.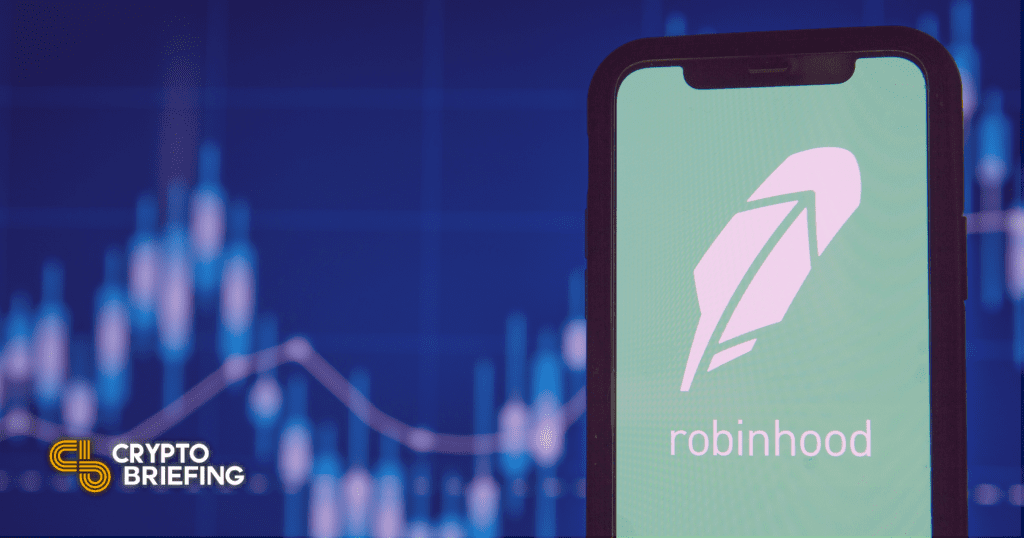 Key Takeaways
Robinhood will be adding more crypto staff and potentially listing more coins.
CEO Vlad Tenev acknoweldged that the company lost trust for delisting GME and DOGE.
Tenev was evasive when answering questions in his recent Senate testimony.
Robinhood CEO Vlad Tenev announced that the company would list more cryptocurrencies and hire extra crypto staff. The expansion comes in the wake of a major controversy surrounding the company's delisting of various "meme stocks," leading to accusations of Wall Street collusion.
Robinhood Reveals Crypto Ambitions
In a video posted on Thursday, Tenev said the company is working on its wallet features and considering new coin listings.
"As much as people are bugging me on that on social media, I'm bugging our crypto team and our software engineers. We're going to try and get that done as fast as possible. And we'll see. We might add some new coins along the way," said Tenev.
Tenev added that the company would hire a "ton" of crypto staff and made statements to criticize Coinbase and other crypto exchanges.
"One thing that we're probably not doing as great of a job communicating to customers is just how cost effective our offering is," Tenev said. "If you trade on Coinbase, or some of these other, kind of smaller outfits, you're paying 1%, 2%, even more."
The CEO openly addressed the loss of trust that the company has suffered due to delisting the GME stock and other assets during a social media frenzy that had been pumping prices.
In January, members of Reddit's WallStreetBets community noticed that various hedge funds were overexposed on their short positions for GameStop stock and executed a short squeeze, resulting in billions of dollars worth of liquidations for Wall Street institutions. One hedge fund, Melvin Capital, had to be bailed out by Citadel for $2 billion.
The GME pump marked the first time retail traders had managed to beat Wall Street, and Robinhood's GME delisting resulted in outrage throughout the trading community. Robinhood closed many long positions without traders' permission, resulting in lost funds and accusations of corruption and collusion with Robinhood's Wall Street partners.
There is no reason you should be using Robinhood after today.

— Chairman (@WSBChairman) January 28, 2021
The company also halted all crypto trading at the height of a buying frenzy spurred on by public figures, including Elon Musk. The move was again met with outrage among retail traders. However, Robinhood still added 3 million new crypto users in February.
Tenev was summoned to testify in front of the U.S. Senate, refusing to answer questions around potential falsehoods he had told the media regarding liquidity problems and his reasons for halting crypto trading.
In the latest video, he acknowledged the reputational damage Robinhood had suffered, claiming "we're doing as much as we can to get the true story out there."
Disclosure: At the time of writing, the author held Bitcoin