Investors Ride WAVES To Nearly Double Returns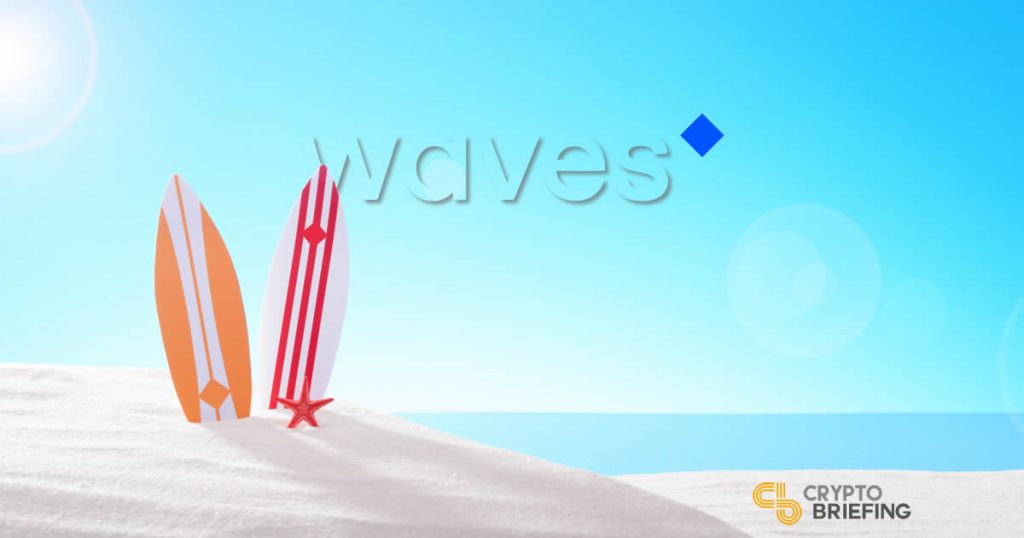 While the broader crypto market continues to trade sideways, the value of the Waves token has ballooned by 85% in the last 30 days. Incidentally, that's about the same amount of time that passed since Crypto Briefing's Waves Digital Asset Report, pointing out the strengths and weaknesses of the blockchain project.
Apparently, someone on the Waves team was listening. Since that report was published, Waves Founder and CEO Sasha Ivanov has been busy engaging with the community, replying directly to comments and selling it just a little bit.
Ivanov has also provided a clear direction for the future of the project, one that was needed after an admittedly "difficult but interesting year." In the future, investors can expect a new token, an airdrop and most likely a public token sale.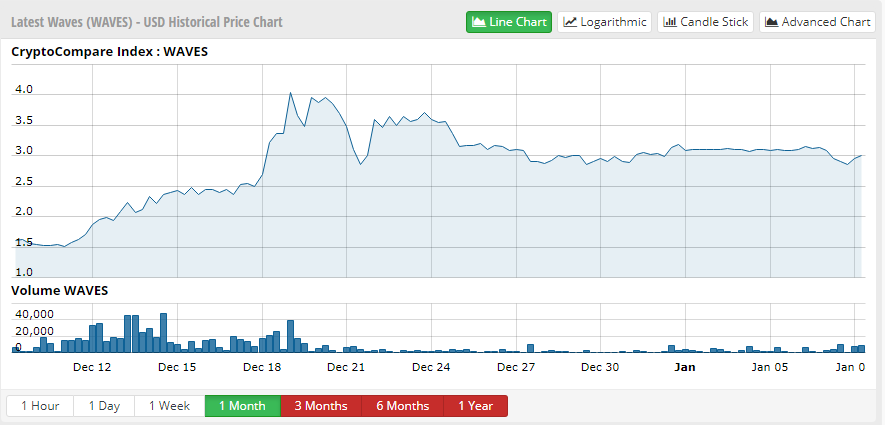 Ivanov recently unveiled the Vostok System Token (VST), which is a cryptocurrency for a private chain dedicated to large businesses and public institutions. He also announced an airdrop for Waves token holders, the date for which has yet to be revealed. 3% of the total supply of VST tokens has been earmarked for airdrops to Waves holders.
The Waves CEO is tilting his hand further about the plans for VST, including a likely token sale of its own. The VST offering will only accept the Waves coin as payment, and Ivanov expects it to "pave the way for future token sales for the whole industry."
With a very high probability there's going to be a public token sale for #Vostok as well. With 100% probability in will be conducted using $waves only. There's going to be a couple nice features too, that should pave the way for future token sales for the whole industry.

— Sasha Ivanov 🌊 (1 ➝ 2) (@sasha35625) January 8, 2019
That's a bold statement, considering token sales have once again become unchartered territory in the U.S. Moscow-based Waves operates a decentralized exchange, and it is taking token creation to a different level with its Ride language. Doing for token sales what Ethereum did for ICOs, however, is a tall order.
---
Redefining Tokens On Waves
While Ethereum uses the Solidity language for smart contracts, Waves' contracts are written in Ride, which, it says "avoids the ambiguities that have led to a number of high-profile exploits of Ethereum smart contracts."
Waves recently launched smart assets on their mainnet, paving the way for smart tokens to make their debut on the platform. Smart tokens add a new element to crypto: in the Ride language, it's possible to make a token that can only trade on a certain day of the week, or that automatically freezes if the price becomes too volatile. Teachers could even make a token tied to students' performance levels.
Ivanov also alluded to a stablecoin on Waves that could debut as soon as March.
The project has since distributed 500 WAVES to community members who submitted smart token ideas, some of which will be realized. Next up, Waves is looking to disrupt decentralized app (dApp) development with an upgrade to Ride. This project is taking on the future with a confidence like they've been there already.
Even Justin Sun couldn't argue with a dApp that can time travel.
The author is invested in digital assets, but none mentioned in this article.