IOTA Up 12% Despite 11 Days Offline
Cryptocurrency markets act in unpredictable ways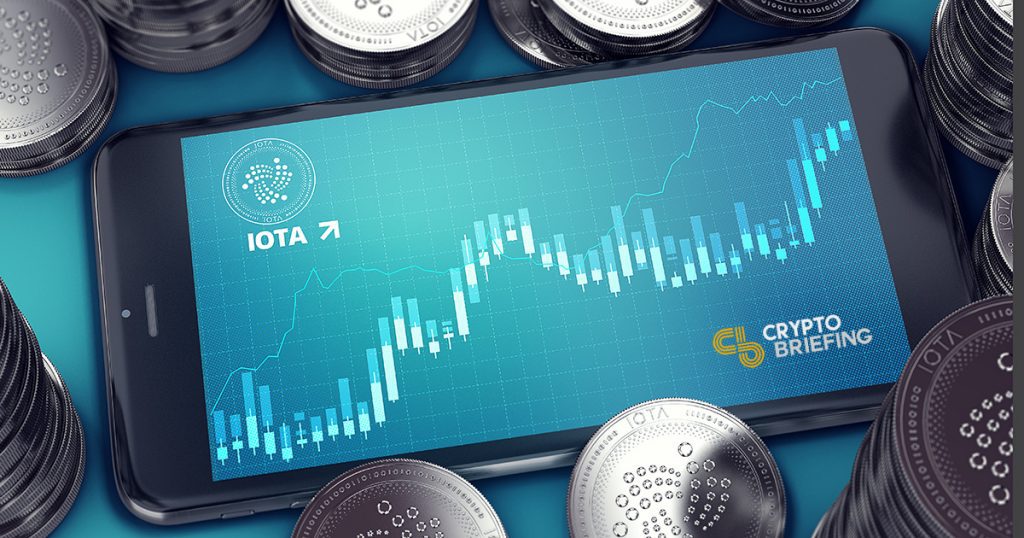 IOTA has seen its price surge by more than 12% in the past 30 days, despite its network being offline for nearly two weeks due to a hack. The price is a testament to the lack of any predictability in the crypto market.
IOTA Investors Unbothered?
IOTA, an ambitious project designed to facilitate transactions in the Internet of Things (IoT) ecosystem, has had a hard time maintaining a consistent uptime. Following a 15-hour outage in December last year, the network was turned off earlier this month to deal with the consequences of a massive wallet hack.
The IOTA Foundation turned off its transaction validator called Coordinator on Feb. 13 after a major vulnerability in its Trinity wallet was exposed. The vulnerability has reportedly cost the network between $300,000 and $1.2 million in IOTA.
While users have been unable to send or receive IOTA for almost two weeks due to the outage, it seems that the controversy hasn't affected their trust in the network.
While the coin saw its price drop by around 20% since the outage, its current price represents only a 10% drop since the beginning of the month.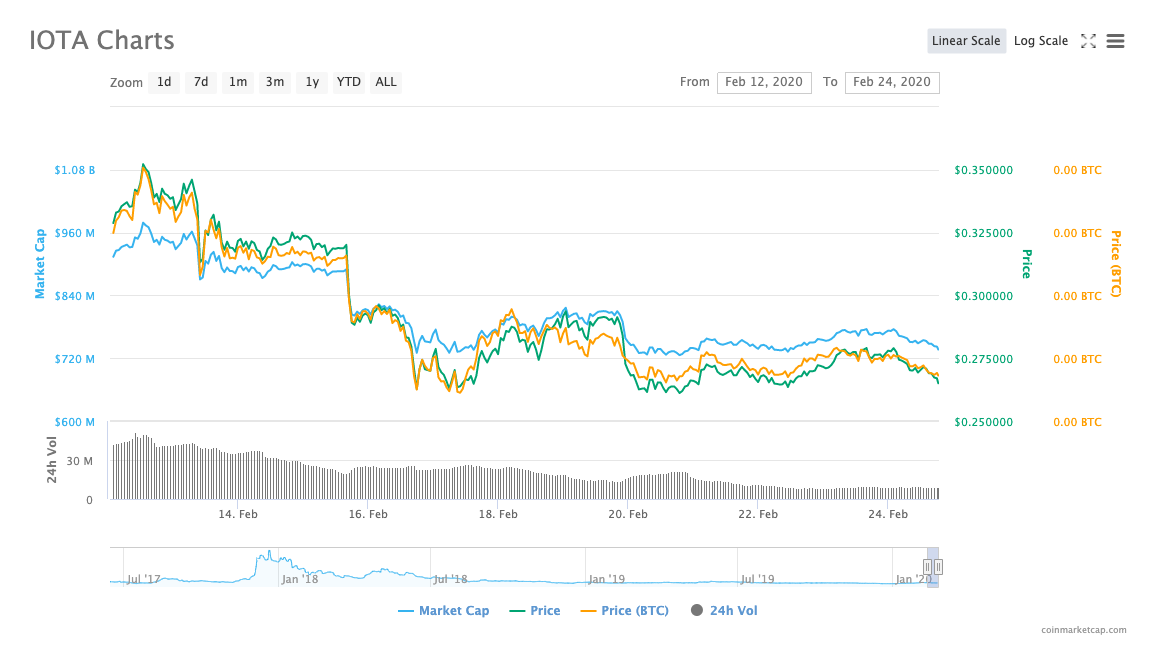 No Rules in the Crypto Market
As CryptoBriefing reported last week, the majority of users holding IOTA said that they plan to hold onto their tokens when the network goes online on Mar. 4. In a poll conducted by Julian Hosp, the co-founder of Cake DeFi and I-Unlimited, only 32.5% of respondents said that they intended on selling their IOTA.
For those holding #IOTA, waiting to be able to move funds, are you planning to sell or hodl your IOTA once the network opens for value Tx again?

— Dr. Julian Hosp (@julianhosp) February 20, 2020
The coin's unexpected performance goes to show that, when it comes to the crypto market, there seem to be no rules.
If you want proof this market is variable insane, reflect on the fact that IOTA, the number 24 coin with a 766m market cap, has been offline for nearly 2 weeks due to a wallet attack.

It's up 20%+ this month.

— Ironhalo (@IronhaloXRP) February 23, 2020
The coin has seen its price increase by 12.7% since Jan. 24, according to data from CoinMarketCap.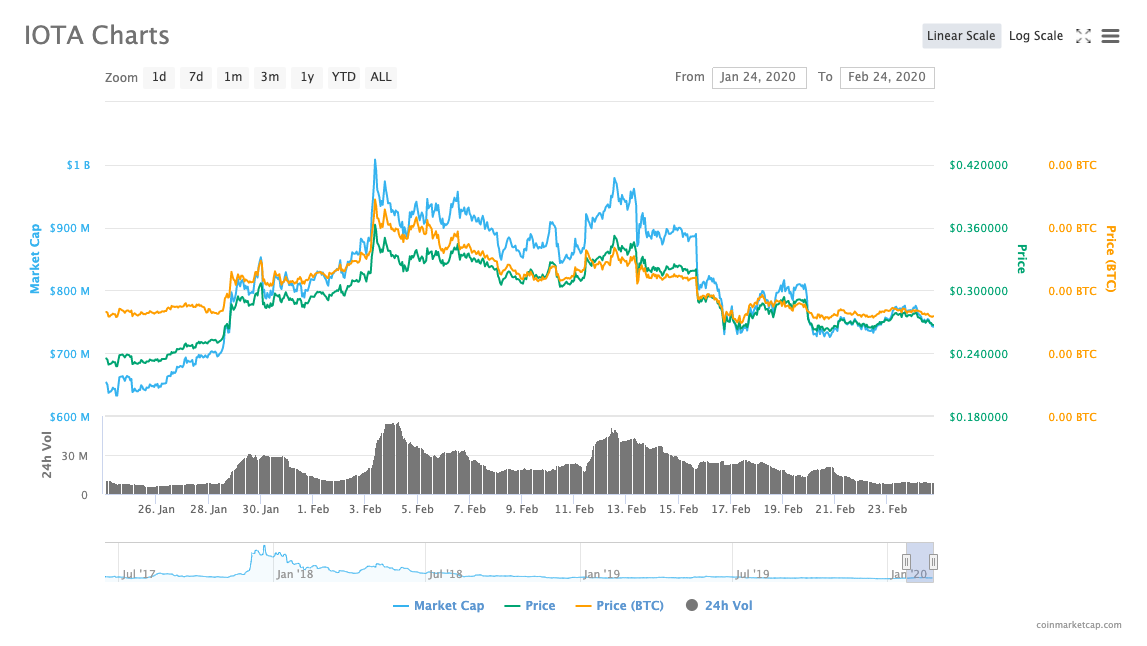 However, it's worth noting that while users can trade the IOTA kept on exchanges, most coins remained locked on the network. It's possible once the network goes live there will be a significant selloff.