Jack Dorsey Slams Web3 Again, Citing VC Dominance
The ex-Twitter CEO has expressed a fatalistic view of Web3 for the second time in a few months.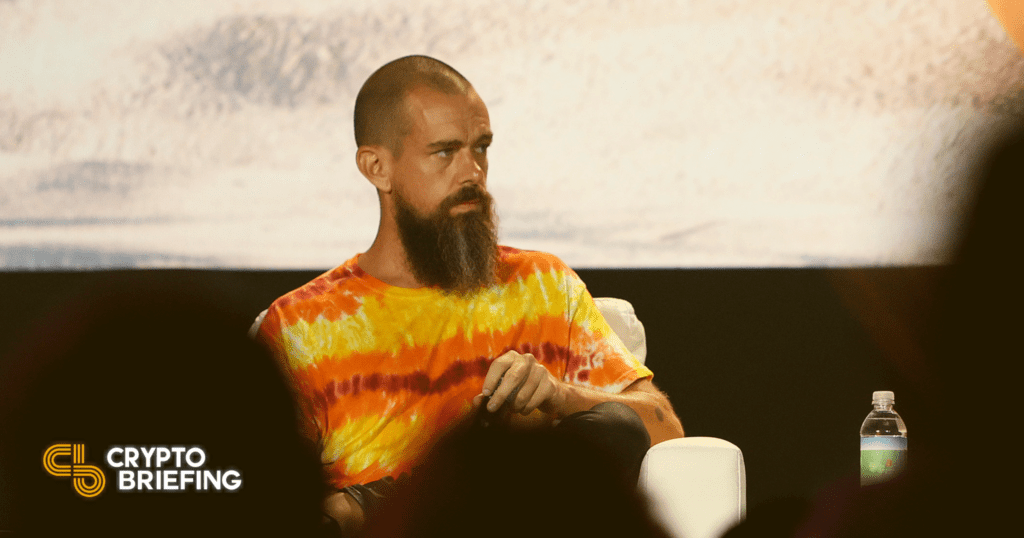 Key Takeaways
Jack Dorsey has criticized Web3 again in a series of tweets, claiming that it is owned by venture capitalists.
Dorsey made a subtle reference to Andreessen Horowitz, a venture capital firm that has backed many crypto and DeFi projects.
While Dorsey is opposed to Web3, he's long been a supporter of Bitcoin. His firm Block is set to launch a Bitcoin-based decentralized exchange in the near future.
Jack Dorsey has criticized Web3 applications in a series of tweets, questioning their degree of decentralization.
Dorsey Criticizes Web3
Jack Dorsey has taken more shots at Web3.
The former Twitter CEO slammed the concept in a series of tweets Monday night, claiming that applications will "never escape" the incentives of the venture capitalists and liquidity providers funding them.
You don't own "web3."

The VCs and their LPs do. It will never escape their incentives. It's ultimately a centralized entity with a different label.

Know what you're getting into…

— jack⚡️ (@jack) December 21, 2021
Later, Tesla and SpaceX CEO Elon Musk posted a cryptic tweet on the topic. "Has anyone seen web3? I can't find it," he wrote. "It's somewhere between a and z," replied Dorsey, most likely referencing the venture capital firm Andreessen Horowitz, which is also known as a16z. The Silicon Valley giant has become increasingly involved in the crypto and Web3 space in recent years, with a portfolio of investments that includes leading projects like Solana and Uniswap. In June, Andreessen Horowitz launched a $2.2 billion crypto fund, but it's also been the subject of criticism due to the influence it has over the space. With Uniswap, for instance, Andreessen Horowitz has significant governance voting power because it owns a large portion of UNI tokens, which raises questions about the project's degree of decentraliztion.
In response to Dorsey's posts, several prominent figures in the crypto space shared their thoughts on the benefits of Web3. Entrepreneur and angel investor Balaji Srinivasan pointed out how "corporate & political incentives led to deplatforming & censorship" while stating that Web3 infrastructure "offers the possibility, not guarantee, of something better."
Others also asserted that Twitter is owned by venture capital and that Web3 applications and a decentralized internet are the biggest threat to the social media platform. In response, Dorsey denied that this was the case, claiming that "Twitter is advancing a protocol not owned by itself or VCs."
Yesterday's tweets are not the first example of Dorsey hitting out at Web3 for its enture capital involvement. In October, Dorsey agreed with a tweet from Twitter user @notgrubles calling Web3 "WebVC."
While Dorsey appears to take issue with Web3 in its current form, he isn't completely opposed to crypto as an asset class. Dorsey has long been a vocal Bitcoin proponent and frequently describes it as "the native currency of the Internet." He recently departed Twitter, possibly in a move to focus on his other company, Square. Earlier this month, Square announced it was rebranding to Block in a pivot toward crypto. It's currently working on a Bitcoin-based decentralized exchange called tbDEX.
For those who believe in the idea of Web3 and a decentralized Internet, the centralized power venture capitalists like Andreessen Horowitz hold has been a point of contention. In response, an #OccupyDeFi movement has sprung up over the last few months, raising awareness of the ongoing centralization of blockchain projects. Proponents include Daniele Sestagalli, a co-founder of several "DeFi 2.0" projects, such as Popsicle Finance and Abracadabra.Money, which focus on staying true to crypto's decentralized ethos.
Disclosure: At the time of writing this feature, the author owned BTC, ETH, and several other cryptocurrencies.