Jerome Powell Highlights Risks of Digital Finance
The Federal Reserve chair called for more crypto regulations during a panel today.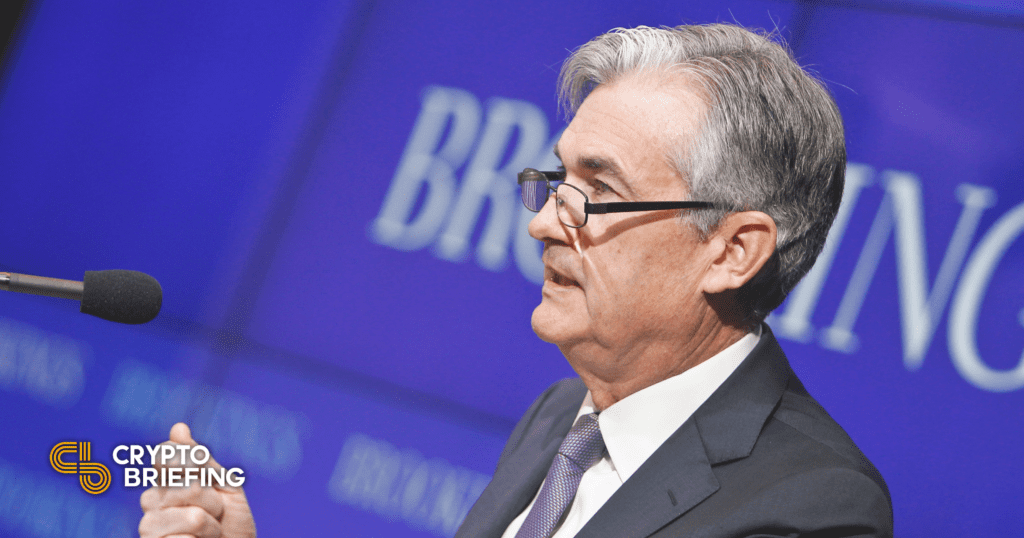 Key Takeaways
Federal Reserve chair Jerome Powell highlighted the risks of crypto and digital finance during a speech on Wednesday.
He said that regulations were not designed for digital finance, and that regulations must be updated and created anew.
Powell also discussed concerns around financial stability, investor protection, and illicit activity as related to cryptocurrency.
Federal Reserve chair Jerome Powell commented on the risks of cryptocurrencies and digital finance today.
Powell Calls for More Regulations
During a panel hosted by the Bank of International Settlements on Wednesday, Mar. 23, Powell said that current financial regulations "were not built with a digital world in mind."
Powell went on to say that regulations must be updated and created anew. He said that this applies to stablecoins, central bank digital currencies, and digital finance in general.
Powell added that activities that are outside the purview of the Federal Reserve will likely need to be brought under its control in the future. He said the regulator would follow the rule of "same activity, same regulation," meaning that non-traditional financial activities will be regulated in much the same way as traditional ones.
This is "necessary to level the playing field, keep the trust of users, [and] protect consumers" Powell said during his speech.
Stability, Investor Protection Discussed
Powell highlighted several areas of concern during his speech, including financial stability, investor protection, and illicit activity.
He said that there are "potential financial stability concerns for some products" and that it is still unclear how digital financial products will behave under stress. He warned that stress within the cryptocurrency market and within digital finance could produce destabilizing flows or even run over into the traditional finance system.
He also noted that cryptocurrency investors may not understand that their investments lack the same protections as other investments. Furthermore, he said that investors may not be aware of the full extent of their losses when making digital investments.
Finally, Powell noted that cryptocurrencies have been used for illegal activities and money laundering. He said that the Federal Reserve should prevent this by promoting responsible innovation.
Federal Reserve Is Engaging With Crypto
The Federal Reserve has previously taken various actions on cryptocurrency under Powell's leadership. In January, it produced a report analyzing the pros and cons of a U.S. CBDC. In February, it required its members to close their crypto investments.
Powell has made personal statements on cryptocurrency as well. Earlier this month, he said that the Russian-Ukraine war highlighted a need for crypto regulations. In December, he suggested that cryptocurrencies are a speculative investment but not a stability concern, somewhat at odds with today's speech.
Outside of crypto regulation, the Federal Reserve is currently in the process of increasing interest rates for the first time since 2018.
Disclosure: At the time of writing, the author of this piece owned BTC, ETH, and other cryptocurrencies.