KNC Coin Surges As Kyber Network Keeps Its Promises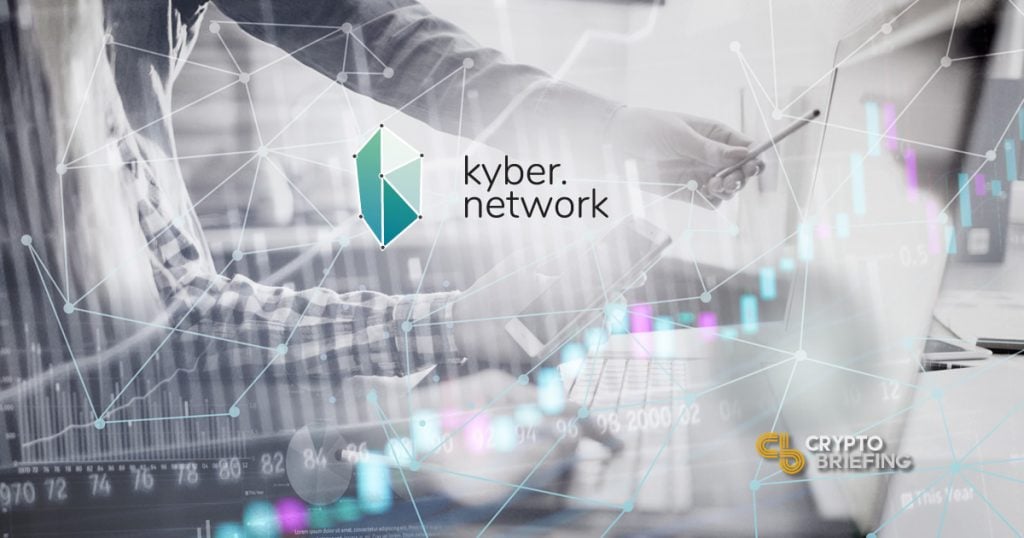 The KNC coin, native to the Kyber network, experienced a strong surge in value today.
Starting the day at around $0.44 the KNC price suddenly spiked this afternoon, reaching a peak of $0.60: a 36% change. The coin's total value increased by over $20m, from $59.6m to $81.4m.
The Kyber Network is a decentralized liquidity pool for digital currencies, inviting users to store their assets in the pool and earn a passive income in KNC tokens. The project, which launched its decentralized exchange in March, claims that anyone using their liquidity pool can trade any token instantly. KNC are used to pay for their transaction in the network.
Kyber Network announced the release of a series of updates on its blog, yesterday. One of the principle announcements was the integration of the order book for OasisDex, improving the network's liquidity by expanding its pool to include the tokens held on the decentralized exchange's servers.
Although the updates were announced yesterday, Kyber Network's official Twitter account shared the link today; possibly behind the KNC coin surge.
New updates also include improved an user experience and a new chart feature that tracks price changes on a daily or weekly basis; the network has also increased the number of ERC20s supported for KyberSwap to 50 tokens.
---
KNC coin up on promises.
Decentralized exchanges – the likes of IDEX and OasisDex – are a reality, supported by the community and the big players, including Binance and Huobi. Although more secure, they suffer from liquidity issues meaning trades can be delayed for long periods of time, until there are sufficient coins.
As cryptocurrencies are highly volatile assets, this can create long delays and a whole host of complications: prices moving considerably since the trade was initiated.
Kyber Network is a solution that enables decentralized exchanges to reach their potential. The network's founder and CEO Loi Luu said in an interview last week that liquidity was one of the main obstacles faced before decentralized exchanges and platforms could be adopted into the mainstream.
"Liquidity really boils down to usability and how the tokens can be utilized or used in many other different applications and use cases in an instant and seamless manner and with low cost and low friction as well," said Luu. "If the dApp integrates with Kyber, it easily accepts different tokens that are available on Kyber and in the process of doing that, they can dramatically expand their user base."
KNC tokens have been on a downward spiral since late April, when they were just below $3. Kyber Network has built up a reputation among its followers and the broader community for delivering its promises on time.
The coin was trading at $0.49 at press time. Meaning it has almost returned to the same price levels it was at earlier today. Nonetheless, these updates and the ensuing price spike shows there is confidence in the project's long-term development.
Disclaimer: The author is not invested in any cryptocurrency mentioned in this article, but holds investments in other digital assets.