Kobe Bryant: Basketball Star Turned Tech Investor To Speak At TRON Conference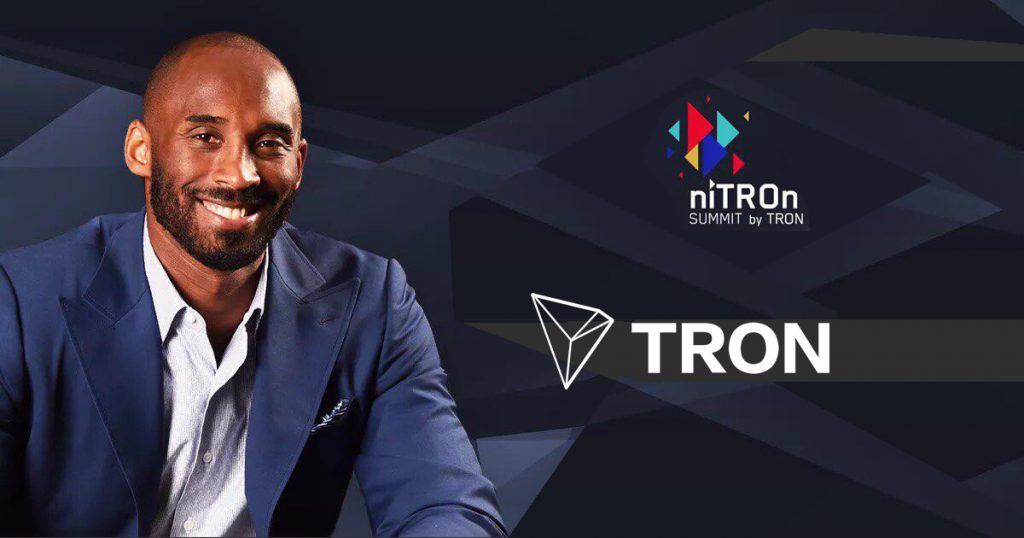 Former American basketball player Kobe Bryant will appear as a guest speaker at TRON's (TRX) Conference early next year.
Confirmed earlier today, Bryant is scheduled to attend as a special guest at the NiTRON Summit, to be held in San Francisco in mid-January 2019. He will reportedly use his speaking-slot to share his thoughts and life experiences for conference attendees.
This will be the first NiTRON Summit; Tron unveiled its platform-specific conference at the weekend. It will be a forum for industry figures – established and new – to establish dialogues and explore ways in which blockchain technology can be used to create solutions to otherwise unsolvable problems. TRON will also announce the winners of its newly-announced dApp development program at the event.
Although most well-known for his basketball career, which ended at the end of the 2015-2016 season, Bryant has also become an increasingly familiar face in business circles. His venture fund, Bryant Stibel, has invested in 15 initiatives mostly in tech, data and the media. To date, his best investment was a 10% stake in the sports drink BodyArmor four years ago. This cost him $6m at the time, but was valued closer to $200m in August this year.
"Kobe Bryant is a basketball genius. I have been a huge fan of Kobe and deeply inspired by his journey," said Justin Sun, then founder of Tron. "It's my great honor to have Kobe as our special guest for the niTRON Summit. It's worth mentioning that Kobe Bryant is not only a basketball genius, but also an investment genius."
TRON first launched as an Ethereum (ETH) dApp, back in September of last year. Originally designed as a decentralized entertainment network, Tron moved to its own network in the summer and has since expanded its purview to include all other functions.
So that's one Bryant step for Tronkind…
The author is invested in ETH, which is mentioned in this article.