Kraken Might Consider Direct Listing Next Year, Says Spokesperson
Fox Business suggests Kraken will go live on the stock market next year.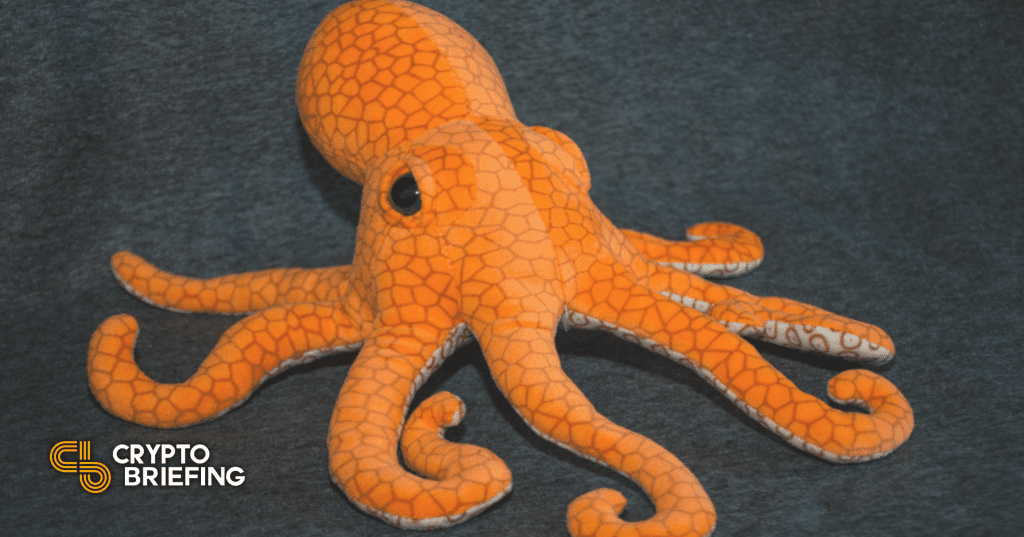 Crypto exchange Kraken may sell shares on the public stock market, according to reports from mainstream news sources.
Kraken Considering Direct Listing
Charles Gasparino of Fox Business reports that, according to Kraken executives, the firm is planning to sell corporate shares.
He says that executives are "eying going public, possibly through a SPAC or IPO." In a Special Purpose Acquisition Company (SPAC), Kraken would create a company without commercial operations specifically to raise capital through an IPO. In an initial public offering (IPO), Kraken would sell shares of its company.
A spokesperson from Kraken, however, told Crypto Briefing that:
"If Kraken would decide to go public, it would do so through a direct listing and not through a SPAC as we are too big to go that route. As our CEO Jesse Powell recently told Bloomberg in an interview, Kraken is not planning to seek a public listing this year, but might consider going public next year."
The spokesperson added:
"At this point no decision has been made and we're fully focused on scaling our business, filling key roles and making sure we're giving clients the best experience in a time of unprecedented growth."
Exchange Joins Raft of Crypto Listings
Gasparino noted that various members of the crypto industry "expect a raft of crypto SPACs this summer." He concluded that the industry also expects more regulatory scrutiny, likely referring to various actions by the U.S. Securities and Exchange Commission over the past several years.
Coinbase and eToro have both recently announced their own plans to go public. That means Kraken would be the second or third major crypto trading company listed on the stock market.
Kraken itself has not confirmed an IPO. However, CEO Jesse Powell discussed the possibility on Bloomberg TV on Mar. 4. He stated the firm was "certainly on track to go public" but not prepared to do so at its current valuation. He implied that an IPO could take place in 2022 but said that there are "no guarantees."
Today's news implies that there are more executives within Kraken's corporate structure that are backing the idea.
In February, Kraken also sought out new capital in a fundraiser that aimed to bring the firm's value above $10 billion. Contributors included Fidelity, Tribe Capital and General Atlantic.
Disclosure: At the time of writing, this author held less than $75 of Bitcoin, Ethereum, and altcoins.