Tachyon Burst: LawCoin Is Bringing Security Tokens To Court
Insert your own Lawyer jokes here.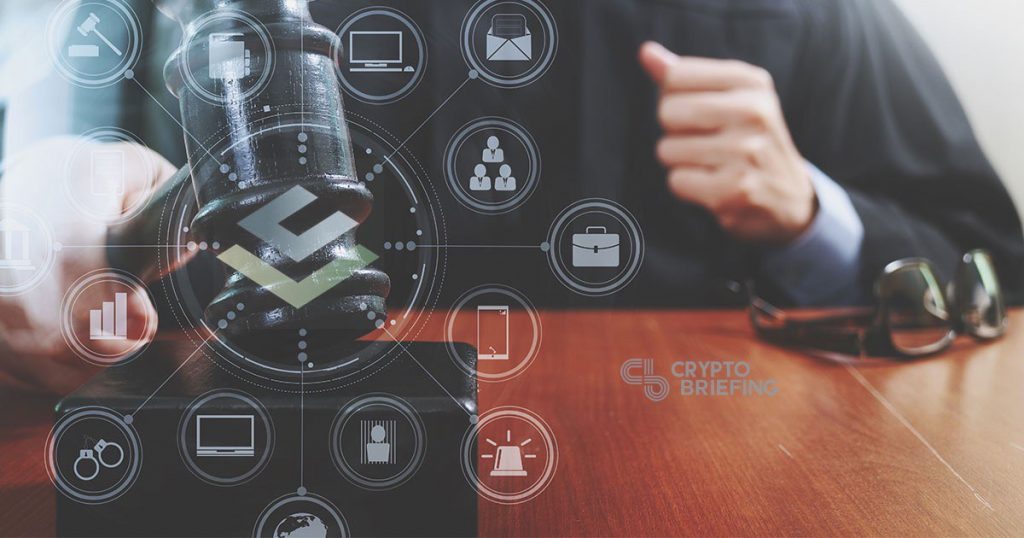 If you've ever had the bad luck of getting sued, you probably understand why there are so many jokes about lawyers. Between court fees and litigation costs, you're lucky if you leave the courtroom with any money left at all. And that's if you actually win.
Now, a new ConsenSys-backed startup is trying to reinvent the way we pay for legal fees. LawCoin, part of the Tachyon accelerator, is trying to create token offerings for lawsuits, allowing accredited investors to fund and trade lawsuits as easily as any security token.
The project is targeting the world of litigation finance, a new (but rapidly growing) field which treats high-stakes court battles as an investment class.
---
How to Invest in a Lawsuit
Here's how litigation finance works. Let's say you've suffered extreme burns from a cup of McDonalds coffee. You may have a strong case for a multi-million dollar settlement—but it could take years to litigate, and lawyers don't work for free. Class action suits can make the playing field a bit flatter, but legal fees remain a significant hurdle even for strong cases.
You could find a wealthy benefactor to help pay your legal fees, in exchange for a fraction of the eventual settlement. That may sound like a somewhat cynical way to fund your legal fees, but it's already a multi-billion dollar industry, according to Marketwatch. Major financial players, like hedge funds, family offices, and even public companies, invest in personal injury or medical malpractice lawsuits the same way they might support a promising startup.
These suits make an attractive investment, sometimes returning double or even triple the initial capital. Moreover, because lawsuits are not correlated with other markets, they're an effective hedge against recession.
Litigation financing is "singlehandedly the largest change in the legal industry in the last five years," according to LawCoin President Marc Goldich. But it's also far from efficient. For one thing, the high costs of litigation mean that it's only a practical investment for the highest of high rollers. There's also very little secondary trading—once invested, you're stuck in the position until the suit resolves, which can take up to six years.
---
Initial Lawsuit Offerings
Enter LawCoin, which seeks to introduce liquidity to legal markets in the same way that an IPO does for equity. In short, LawCoin is a tokensale framework: investors can purchase security tokens representing a fraction of a lawsuit, and receive part of the payout if the suit is successful. As the platform develops, users will even be able to trade and sell their LawCoin tokens, much like any other altcoin.
"Once you become a member of the platform and sign a nondisclosure agreement, you'll have access to view the cases which are on the platform," Goldich explains.
"There'll be information on what the case is, some publicly-filed documents, a summary, an explanation of the risks and, a private placement memorandum. Investors will be able to learn about the different offerings, review documentation about them, and ultimately make an informed investment decision based on the documents we provide to them."
Besides opening the playing field, the project may also introduce more efficiency to legal markets. "We're going to get a better societal understanding of the legal system," explains CEO and co-founder Noah Axler. "An offshoot of that is some interesting price discovery in how to price and value lawsuits… And that's going to help litigants, ultimately, and that's going to help the court system."
But there are a few drawbacks. "There's been a lot of litigation over whether litigation funding is permissible, and in almost every instance courts have found that it is," Goldich explains. "One of the factors that makes it permissible is that the litigant has to retain control over the settlement decision: a litigation funder can't control that decision. "
That means that, unlike stock ownership, investors in a LawCoin offering have no rights when it comes to the underlying suit: there's nothing to stop a plaintiff, or their lawyers, from accepting an unfavorable settlement. "That is one of the risk factors of litigation funding," Goldich admits.
---
Does It Really Need A Blockchain?
Crypto-skeptics might wonder if blockchain provides any additional benefits, especially for a field like litigation financing. In many cases, a centralized database is far more effective than a distributed ledger.
But that's not the case for litigation, according to LawCoin's founders. "It would be hard-fought to build the full project without blockchain technology," they said, adding:
---
Another Step For Token Economies
LawCoin is the latest step in a movement tokenizing every imaginable asset, from stocks and bonds to gold and silver bars. Through LawCoin and the Tachyon accelerator, the same added efficiency and liquidity can now be brought to the courtroom.
But that doesn't mean Lawcoin's success will be a certainty. "The things that make me concerned are whether we're too early," Goldich says. "There's no doubt in my mind that this is where the industry's going….I don't think we're too early, but that is the concern."
At present, LawCoin has already assembled a selection of cases which are likely to be attractive to investors, in areas ranging from medical malpractice to class-action suits, with hopes to launch the platform this summer. "We're really on the precipice of what's groundbreaking with litigation finance," Goldich said.
---
Thanks to Lesa Moné of ConsenSys for contributing her technical expertise and writing to this piece.
Tachyon is a 10-week accelerator program by ConsenSys Ventures that takes early-stage blockchain projects from idea to viable MVP. The second iteration of the Tachyon Accelerator kickstarted on April 1st, 2019, at the Bundestag in Berlin, Germany, and the projects will present their progress in San Francisco on May 22nd, 2019.
Crypto Briefing has partnered with the Tachyon Accelerator to highlight a handful of the imaginative projects that are looking to change the world with Ethereum.
We are not compensated by any organization for our work.