Ledger Chooses Kowala kUSD As First Stablecoin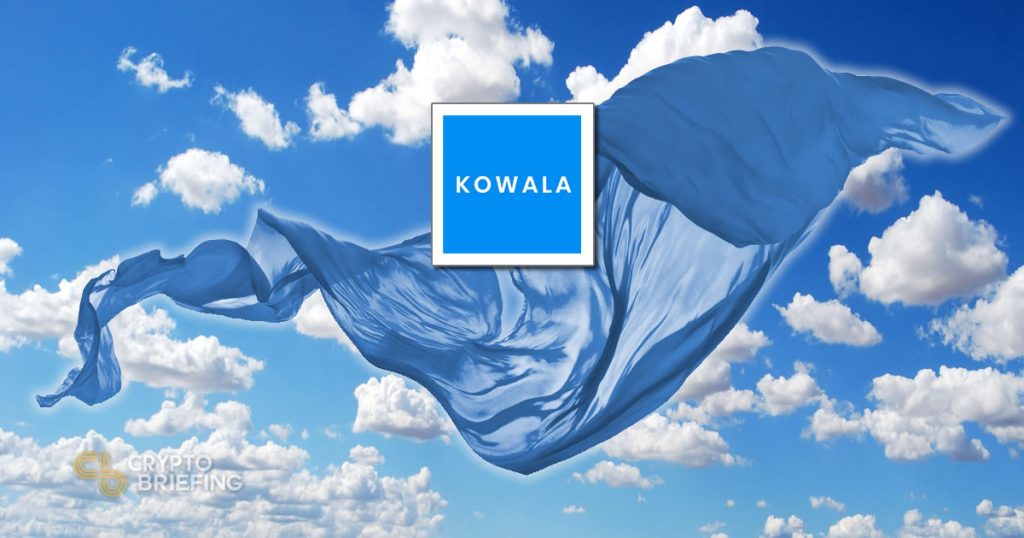 Ledger's "First Tuesday Crypto" initiative began earlier this week as the company announced the addition of eight new cryptocurrency assets. Ledger will be adding more every first Tuesday of the month. In fact, there's a roadmap via Trello that allows their users to watch the next round of additions to Ledger Live before the next release date.
On the "First Tuesday," the company announced that Ontology, PoA, RSK, WanChain, VeChain, particl, Icon, and Kowala have been added to their network. The purpose of the initiative is not only to expand Ledger's user base but to improve its ecosystem and products based on the feedback from its user community – Ledger has sold over a million units of its hardware wallets.
Ledger's website explained that "We've been pleasantly surprised to see our users and developers community embracing these possibilities: with the addition of 8 more third-party apps today, we're excited to report that already 15 of the 37 applications supported by Ledger devices have been developed by the Ledger community, and that 18 more are currently in development."
Kowala kUSD Becomes First Stablecoin Supported With Ledger's Hardware Wallets
Kowala announced that kUSD, the flagship project of the company, has become the very first stablecoin to win public platform support from Ledger to use their hardware wallets. The coin stabilizes the price of currencies by using machine learning to mint and burn the token supply according to the needs of the users, and users are able to mint their own stablecoins on the Kowala protocol.
Kowala users now have the ability to use the Nano Ledger S or other Ledger hardware products to store their mUSD, and they can now store their dollar-tied kUSD as well through Ledger Live. Ledger itself has not previously supported a stablecoin in its four years history.
Eiland Glover, the founder and CEO of Kowala, discussed how important Ledger's decision is to support the company and said the following during the press release:
"The importance of Ledger's decision to publicly support kUSD as the first stablecoin with an app on its platform cannot be understated. One one level, this move is a huge signal for industry confidence in our price-stabilizing mechanisms, which employ unique money supply minting and burning features to eliminate the need for cash or gold reserves. More importantly, this support also increases access to a stable and consumer-friendly cryptocurrency for millions of people around the globe."
In addition to those benefits, Glover also said the full potential of cryptocurrency technology can only be reached through its users being able to use it in their daily lives. Glover's hope for Ledger's support to lead to greater accessibility for regular crypto users – and others.
"…hardware accessibility will increase crypto inclusion for those living in highly inflationary economies who require usable currency, rather than speculative investments" explained Glover, touching on one of the key promises of stablecoins.
Kowala may have become Ledger's first stablecoin, but with another "First Tuesday Crypto" coming in September It's unlikely to be the last.
The author is not currently invested in any digital asset.